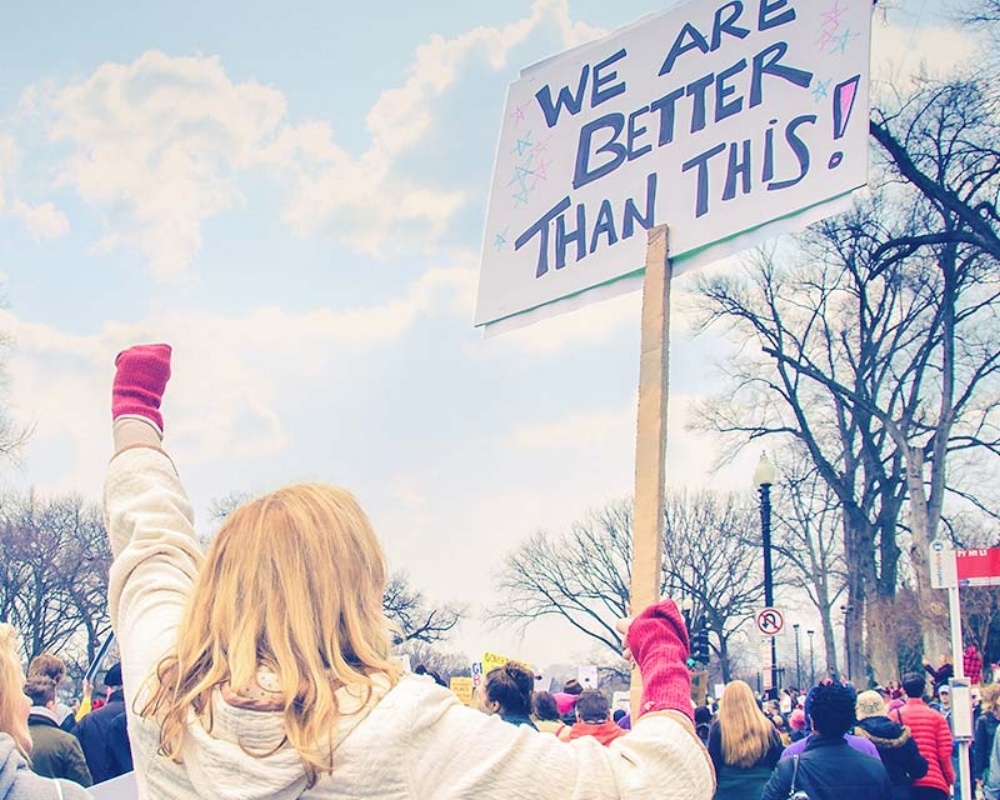 Is Cause Marketing Right for Your Brand?
In February, SNL hilariously parodied the world of advertising and marketing with the "Pitch Meeting" sketch. In the skit, Alec Baldwin and Aidy Bryant are two ad execs, pitching Cheetos against a rival agency. In increasingly tone-deaf creative proposals, the duo appropriates one social issue after another, trying to prove their cultural relevancy while completely losing sight of the product.
The skit made me laugh and cringe, but it also made me think about the difference between supporting a public issue and exploiting it, and when and why brands should attach themselves to social causes.
The idea of doing well by doing good is not new, but cause marketing and the activist brands we see today are a departure from traditional corporate philanthropy. That's because it's more important to consumers than ever before. A 2016 Gallup poll found that 81% of Americans now believe corporations should take action to address issues important to society, and 88% believe corporations have the power to influence social change. This is an especially important factor for millennials, for whom a brand's products and their public values are increasingly becoming almost indistinguishable.
We've seen dozens of examples of brands involved in more socially conscious marketing over the past few months, from Super Bowl LI to the Oscars to Haagen-Dazs, and some better than others. For certain brands, many of these approaches would not have been the most prudent. However, you don't have to be a multi-national corporation to build a platform for your brand that includes social awareness. You do need to ensure it makes sense for your business and customer base. Follow the four steps below to determine if cause marketing makes sense for your brand.
Align with existing values: First, take a moment to dive into the brand attributes. Any issue you engage with should come from a deep understanding of the brand's values. It should be something employees and other stakeholders can recognize as ingrained in the corporate culture. Make sure your customers can make a clear connection between your brand and the cause.
Assess intent: Identify what you are trying to achieve. The most successful brands go beyond voicing public support for an issue or making a donation

—

they create products and resources that further their efforts and inspire brand loyalty.
Consider the audience: The public is quick to react to inauthenticity (derp, Pepsi), in which case you'd better have that crisis management plan handy. The point being, brand engagement shouldn't be an attempt to one-up the competition or to jump on the hottest bandwagon. It should be genuine.
Plan, measure and optimize: It should be a well-examined, thoroughly planned piece of your strategic marketing plan and supported by other brand efforts. Determine what will define success and how you will measure it. Then, constantly work to improve.
As demonstrated by the cast of SNL, attaching your brand to a social issue is not always smooth sailing. But if you are able to do so successfully, you can uncover new opportunities to engage with customers and likely see a positive impact to your bottom line.
(To learn more about VI's marketing services, click here)