3 Tips to Drive Traffic to Your Blog Using Photography
Why are you here? What exactly led you to this tiny speck in the vastness of the internet? Something about this blog post must have piqued your interest somewhere along the way, even if you're not quite sure what it was. Figuring out what exactly draws people in is a difficult proposition. A lot can, and does, go into finding the answer, but for now I'll just talk about one of the most important aspects of your blog: the photo. Photos can add a huge boost to your blog post's performance and images within a post will help keep your readers engaged to the end. Blogs posts with photos also tend to do much better across all social media platforms. Of course, it's not just about slapping any old photo on your post and calling it a day, so here are a few tips for getting the most out of your blog photos.
1. The Basics.
Before we start we need to set a few ground rules. These are non-negotiable rules to stick to if you want to look professional and trustworthy.

Check the license. There are a lot of free high-quality photos out there, but be mindful that you're not stealing someone's work. A google image search won't cut it here. Any reputable stock photo site will have a photo's license displayed. Some are site-wide and some are different from photo to photo, but be sure to check.

Do you have the proper resolution? Make sure any photo you find is large enough to fill your space. You will immediately lose credibility if a blurry, low-resolution photo is the first thing your reader sees.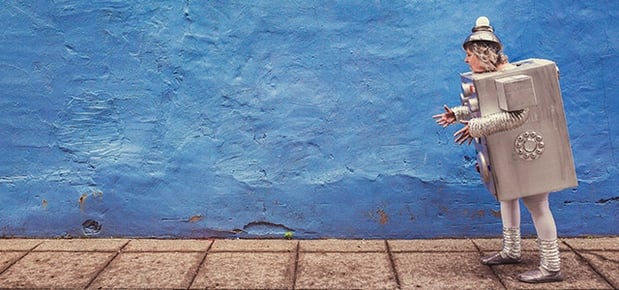 2. The Concept.
It's important for any blog photo to match up with the content it's paired with. An irrelevant photo is worse than no photo at all. If I click on a photo of a person in a home-made robot suit, I expect to see something about it in the article.

Boil your idea down to it's simplest components. You can branch off of these to find something relevant and interesting.

Did you tell any stories or reference anything unusual in your blog? Use that as inspiration for a photo. Sometimes this approach is best because it can spark the curiosity of the reader. A blog about SEO for example, doesn't necessarily need to have a picture of a computer with it.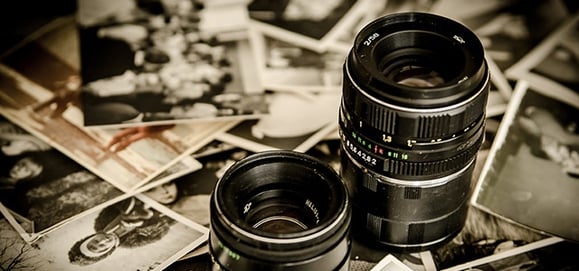 3. The Photo.
Before you start searching for photos, ask yourself if this is something you can photograph. If you can, take your own photos to add a personal touch to your blog. Stock photos tend to be generic, so any chance you have to personalize your blog, take it. If taking the photo yourself isn't an option, stock photography is the way to go. Finding an engaging photo that fits your concept can be difficult, but with the vast selection of free and paid stock photography, it's certainly possible. There are a few things to keep an eye out for to maximize the effectiveness of your photos:

Faces/Hands/People. This study found that websites with more pictures of people tended to seem more trustworthy.

Unique Perspectives. Don't settle for a straightforward photo of your subject. Even a relatively mundane subject can become intriguing if presented in a unique way.

Simplicity. If you can't tell what's happening in the photo in about a second, it's not simple enough.

Bold colors. A photo with bold colors can help a post stand out from the rest.

You don't always need to break the bank buying stock photography. Here is a short list of some free stock photo sites around the web. You won't always get what you're looking for completely free, but there's no harm in looking.

Free Photo Resources. You don't always need to break the bank buying stock photography. Here is a short list of some free stock photo sites around the web. You won't always get what you're looking for completely free, but there's no harm in looking.

AlltheFreeStock.com
Pexels.com
Finda.photo
Librestock.com
unsplash.com
stocksnap.io
freerangestock.com
negativespace.co
gratisography.com
Pixabay.com

Online Photo Editing Apps.
You don't need a degree in graphic design to enhance photos and size them properly. Here are a few free photo editing apps if you want to customize your photos and give them a more personal feel.
pixlr.com
fotor.com
(Want to learn more about VI's Design services, click here.)