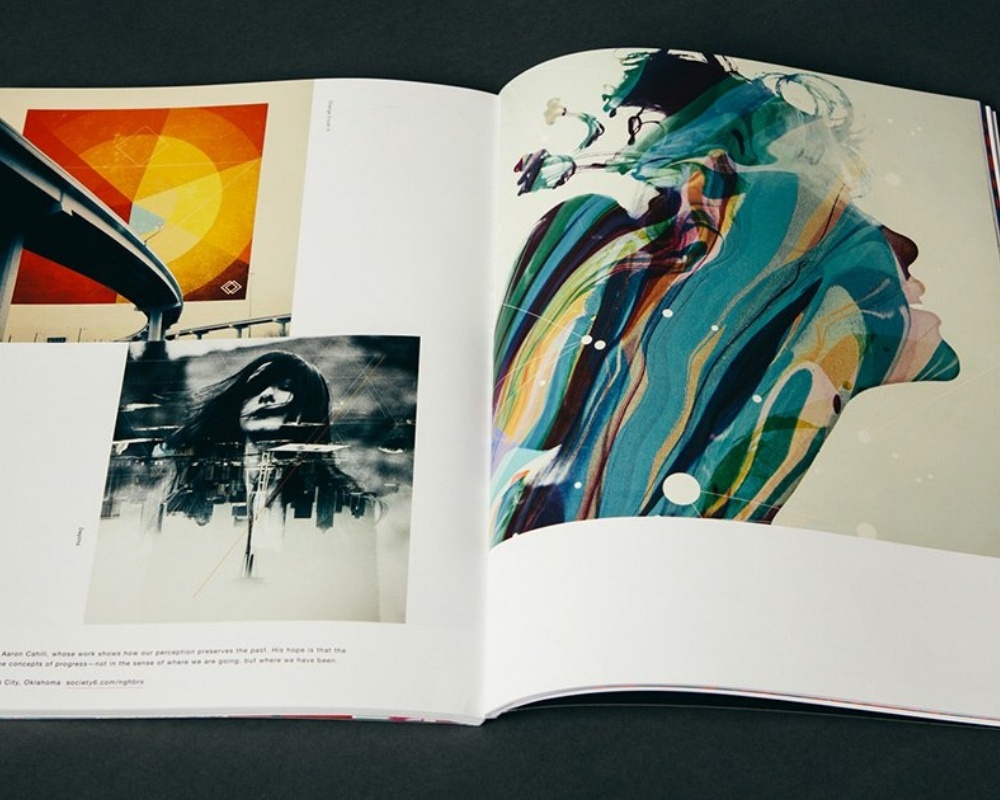 Aaron Cahill Singled Out by Society6 International Artist Community
Cahill's Artwork One Of 50 Selected for Society6 Publication
Oklahoma City artist Aaron Cahill's artwork has been selected for publication by Society6, an international community of artists.
Cahill's work, under the name NGHBRS was one of 50 selected for feature in the Society6 Winter 2017 Art Quarterly that includes new work from active Society6 artists. The First Edition printing is perfect bound with a black foil stamped cover, 9 X 12 inches and features original artwork from 50 diverse artists, and is off-set printed in rich colors across 130 pages.
Society6 is one of the most active artist communities in the world and home to hundreds of thousands of artists from around the globe, empowering artists to sell their original works without giving up control of their rights.
"Our dedication to our artists goes beyond facilitating the sale of their work on various products. Whether through collaboration, exhibits, social media, features, emails, collections or videos, we strive to propel their work in front of as many eyes as possible" said Society6 editor Stephanie Dixon.
The Society6 social platforms feature 669,000 Facebook followers: https://www.facebook.com/Society6, 396,000 Instagram followers: https://www.instagram.com/society6/, and 86,200 Twitter followers: https://twitter.com/society6. To learn more about Society6, go to: https://society6.com.
Cahill's artwork has been showcased prominently locally and nationally. His design work at VI Marketing and Branding, where he is associate creative director, is also award winning and has achieved national acclaim. For more about Cahill the artist, go to: http://nghbrs.org/. To see more of his work at VI, click here.