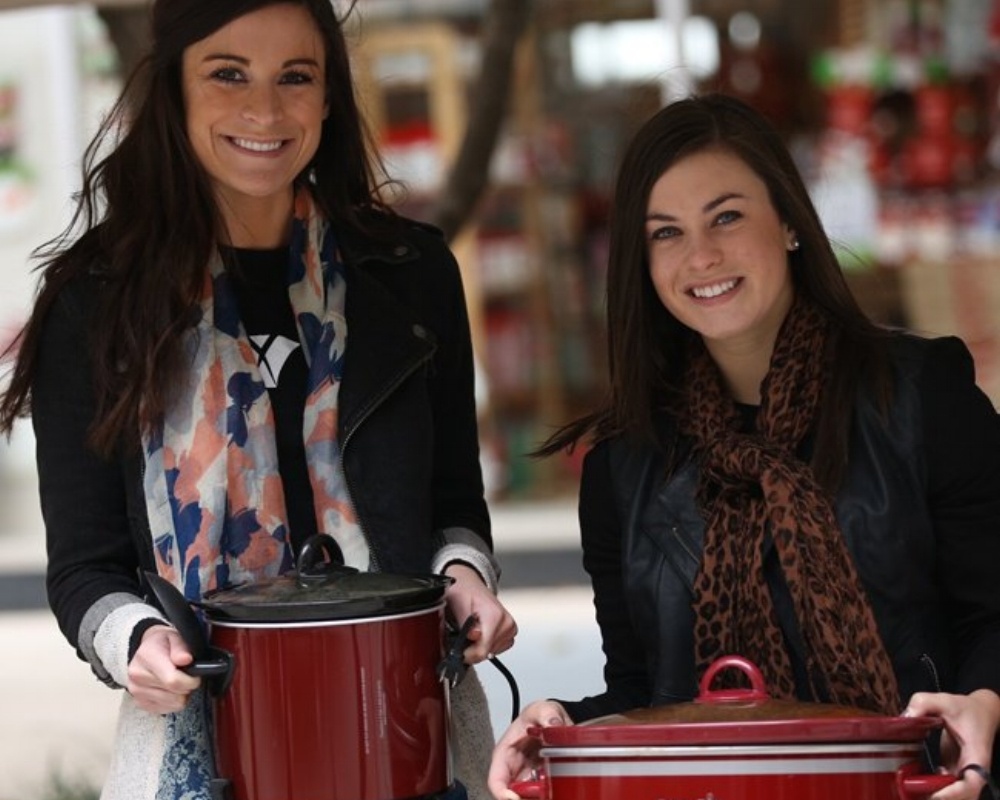 VI Marketing and Branding's Carne Diem Raises Record Amount for United Way of Central Oklahoma
FOR IMMEDIATE RELEASE:
OKLAHOMA CITY (Dec 22, 2015) – The Flying Pig Food Truck won the coveted Carne Cup in the professional division. VI's Beth Ouzts claimed the amateur title in her first try. But the big winners on the day were the hundreds in attendance and the United Way of Central Oklahoma who walked away with a record-sized chili check.

The 13th annual Carne Diem Chili Cookoff and street party, host by VI Marketing and Branding in the street in front of its offices in downtown Oklahoma City, was better than ever as over 600 chili lovers filled Park Avenue to dine, drink and dance their lunch hour away.

VI Marketing and Branding will present a check of $5,600 to the United Way of Central Oklahoma, 100-percent of Carne Diem donations.

"What a great year," said VI Partner and Creative Director Steve Sturges. "We had our best crowd yet, raised a record amount and had a great time. Thanks go to all the restaurants, The Wise Guys, the VI team and all the chili makers and volunteers who donated time and services that ensure the success of this great annual event. And an even bigger thanks to everyone that turned out on this beautiful fall day for a fun and ever-growing event."

Competing restaurants, who provided gallons of free chili included: Bricktown Brewery, Café 7, Coolgreens, Flint, Flying Pig, Hudsons Public House, Iguana Grill, Native Roots Market, Rococo, The Food Dude, Toby Keith's and Urban Taco.

The Flying Pig won the professional division and the travelling Carne Cup trophy. Second place went to Bricktown Brewery and third to Toby Keith's. Amateur winners were Beth Ouzts, first, Clay Miller, second and Jonathan Blevins, third. And the best booth décor winner was David Hinds with his "Netflix and Chili" themed décor.

About VI Marketing and Branding: VI Marketing and Branding is a 26-year old marketing communications firm headquartered in Oklahoma City. Formerly a full-service advertising agency, VI has evolved into an integrated marketing communications firm with expertise in developing marketing programs, strategic planning, branding, public relations, social media and digital media, in addition to the traditional creative and media services of advertising agencies.

For more information visit www.vimarketingandbranding.com.