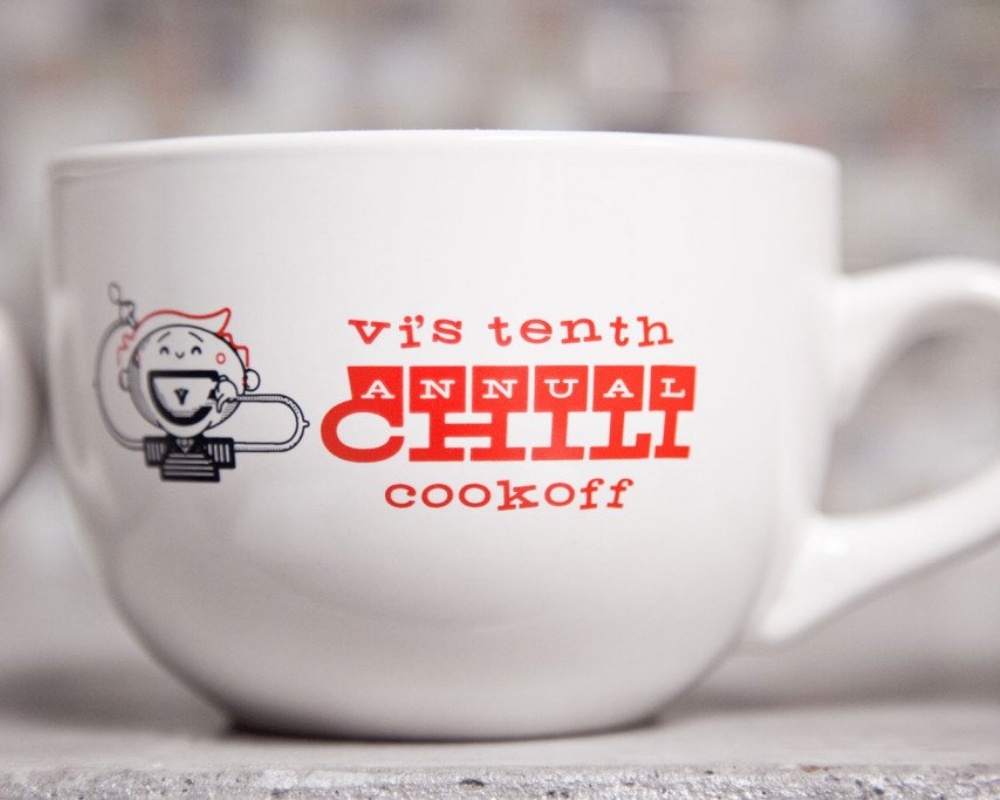 Carne Diem! VI's Chili Cook Off Raises Thousands For United Way
Friends, Chili, Tunes And Weather Created The Perfect Downtown Street Party
OKLAHOMA CITY – When VI Marketing and Branding decided to take its in-house Carne Diem chili cook off to the streets of downtown Oklahoma City for a 10-year anniversary bash, the firm realized it needed help.
Enter a bunch of restaurants, a food editor, a band on our roof, the United Way and many friends of VI – all working for free – and you end up with around 500 people sampling over 40 varieties of chili and raising over $3,000 for the cause.
For the 90-minute event, the total donation from VI to the United Way of Oklahoma was $3,100.00.
"Our entire goal was to throw a little party for downtown, to have some fun, and at the end of the day, cut a nice check to the United Way," said VI Partner Steve Sturges. "With the help from many of our friends, and for our first year on the street, it was an overwhelming success."
Restaurants, who provided large amounts of chili for free, included: Café 7; Coolgreen's; Deep Fork Grill; Red Prime; Rococo's; Sweets and Eats; Texadelphia; and The Wedge.
The Wise Guys played an hour-and-a-half set from the roof of the VI building gratis, the Daily Oklahoman's Food Dude, Dave Cathey competed while covering the event, and numerous VI clients, vendors and friends joined employees in the largest chili cook off in downtown history.
Rococo's just edged out Deep Fork Grill to claim the professional category and the flaming chili bowl travelling trophy (photo attached) that goes with it.
A sign that appeared in an office window high above Park Avenue summed up the event quite well. It read "Every Friday Please" and we couldn't agree more.