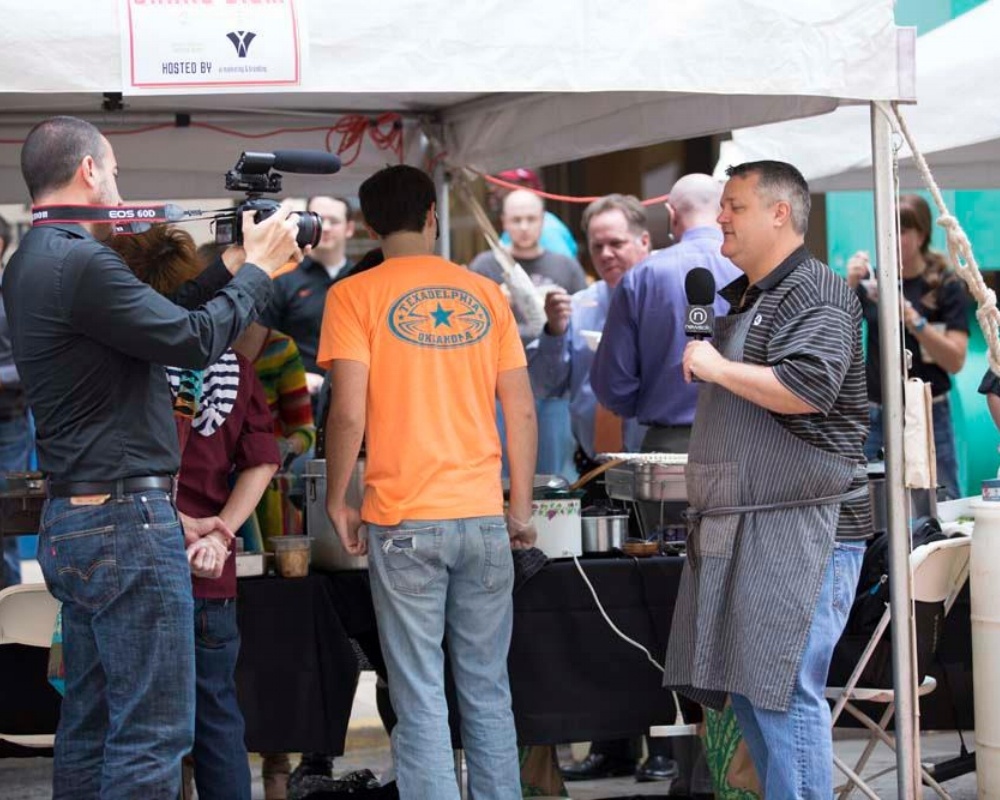 "Chili Cookoffs Abound" - via NewsOK / The Oklahoman
VI will host its 12th Annual Carne Diem Chili Cook-Off on Halloween! Read what The Oklahoman's Food Dude (a two-time participant and last year's winner) says about Oklahoma City's downtown public event:
"Spend part of the daylight portion of Halloween at VI Marketing and Branding's 12th Annual Carne Diem Chili Cook-Off, where The Oklahoman's food editor and resident Food Dude Dave Cathey will defend his crown against local chefs and attempt to keep the Carne Cup.
With a $10 donation, guests get three full bowls of more than 50 different chilis. All proceeds benefit United Way of Central Oklahoma.
The event begins at 11:30 a.m. Oct. 31 and ends at 1:30 p.m. The street party, which includes live, rooftop music, is at 125 Park Ave."