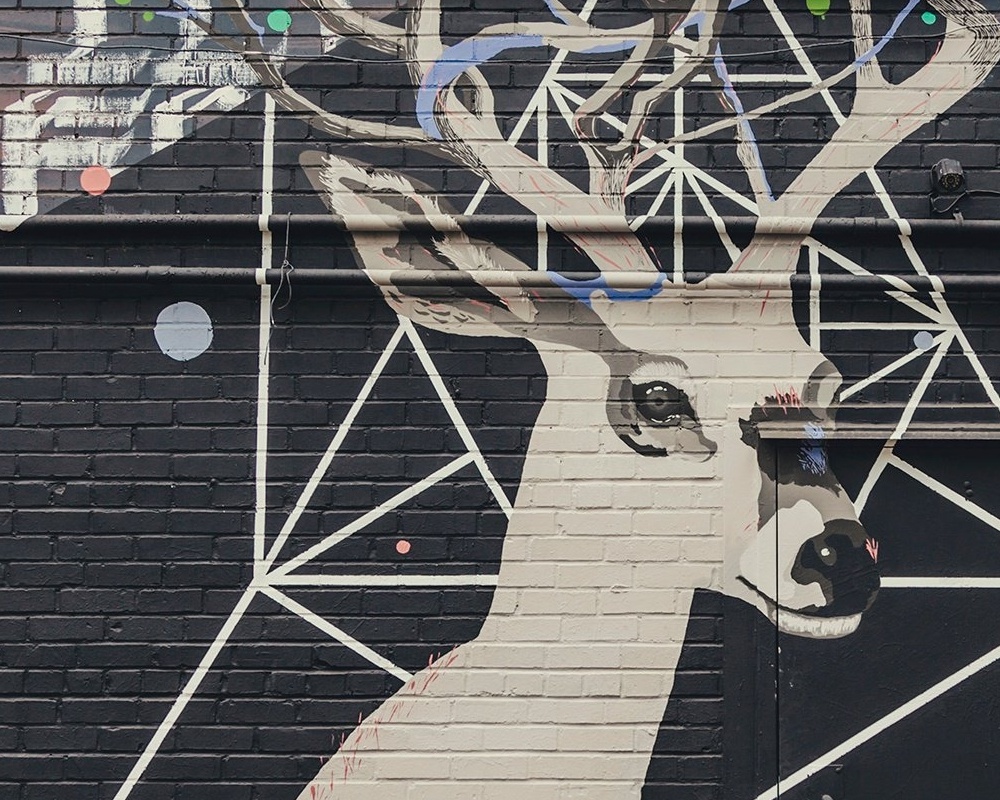 Employee Spotlight: VI Associate Creative Director Aaron Cahill
He's an award-winning designer at VI. He's an acclaimed artist outside of VI. And he, Aaron Cahill, has comingled his passions to soon become an award-winning patron for his work on next month's Plaza District Festival.
Cahill is good. So good he has won national awards in advertising and creative circles for his work at VI, and has shown locally and nationally picking up more accolades from the art community.
He has now taken his talents to the streets, taking on the complete look and design of the Plaza District Festival, which has grown to be one of Oklahoma City's most popular events.
The festival is billed as an invitation to Oklahoma to experience "local" together by providing the creative space to showcase visual artists, creative local food trucks, and Oklahoma musicians.
Highlighting the festival will be a first-of-its-kind event in Oklahoma, the Plaza Walls Mural Expo, which will debut 20 new murals by 20 artists.
Which brings us back to Cahill, who had to incorporate all of the Plaza Festival components into a singular campaign across all mediums including a website, posters, print ads, digital banners, t-shirts, social initiatives and video.
Animation - Preston Herring
Music - "Space Walk" by Lemon Jelly
But Cahill has taken his arts to the streets for years. His mural on Western Avenue was prominent in the Western Avenue Association receiving the 2016 Curtis A. Schwartz Cityscape Award from the City of Oklahoma City. Another mural was featured in the Plaza District's Plaza Walls rotating mural project. And he may best be known nationally for his groundbreaking art created on, and for mobile devices.
Whether he's creating brilliant work for VI's clients, showcasing his distinctive style internationally via mobile, or creating an edgy look and feel for local causes, Aaron Cahill keeps taking his art to the streets, and we are all glad.
Want to learn more about VI's Services? Find out more: here.