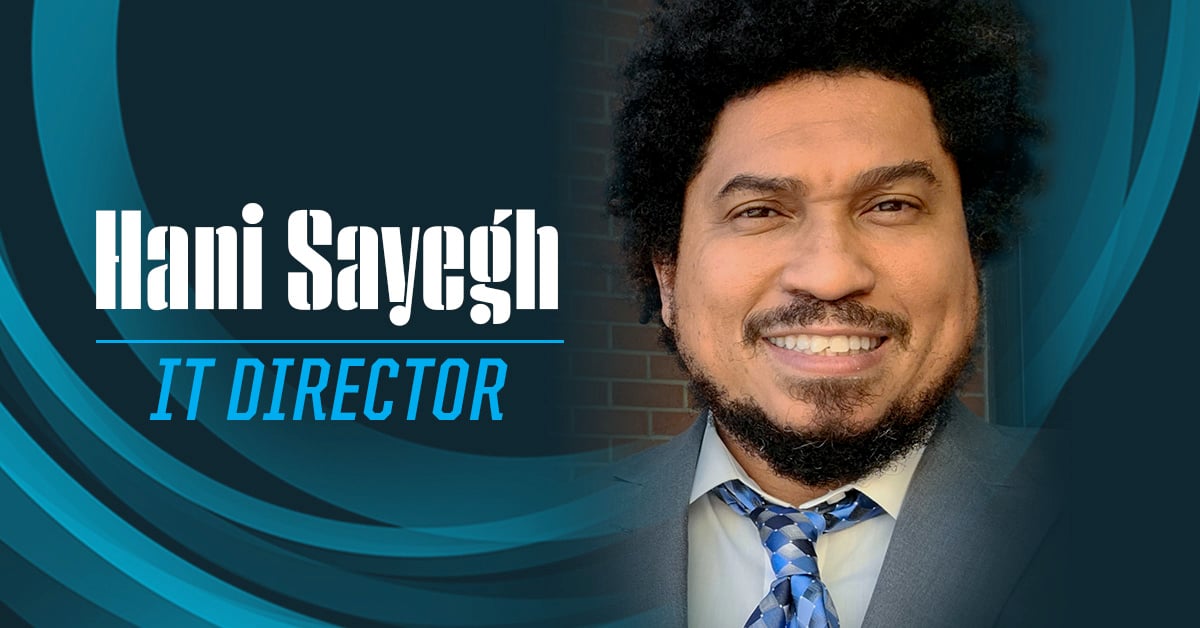 Hani Sayegh Joins the VI Team!
Welcome Aboard, Hani Sayegh!
We're thrilled to announce an exciting addition to the VI crew. Our new IT Director comes to us from Chesapeake, where he served as a Tier 3 IT Specialist. His impressive credentials include certifications from Google IT, Richo USA, CompTIA and Palo Alto Networks Cyber Security. Hani's infectious smile is spreading like wildfire through the office.
We're psyched to have you on the team, Hani!