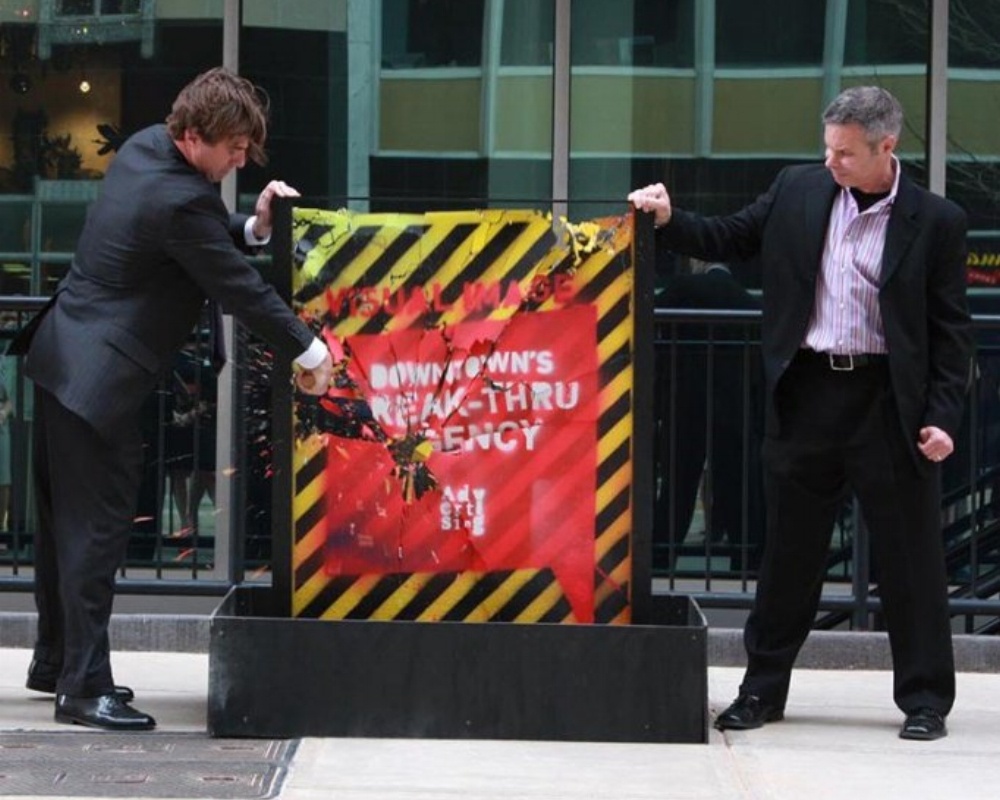 If You're Going to do Something, Do it Right!
My dad used to tell me quite often that if I was going to do something, to do it right. I must admit that the apple doesn't fall too far from the tree and I seem to have adopted this same philosophy- not that it's always good to have a perfectionist mindset. In fact, there are times when it prevents progress.
However, I must say that VI's staff illustrated this attitude when planning and executing the opening event for our new office space in downtown Oklahoma city (125 Park Avenue).
Perhaps the most difficult thing for a marketing firm to do is to market themselves. Paying clients get in the way for starters (that's a good thing), plus we're so afraid to make a mistake that we mind bake every idea until they're over done. Our opening was not much different, we had lots of ideas, but none seemed to be quite as unique and representative of our brand as we desired. I say 'seemed to be' because in the end, it was perfect.
We settled on a Mad Men era theme, being careful not to be cheesy by tying directly to the popular TV series. We also referenced The Rat Pack in our invitation for clarification for those who haven't seen the show that is set in a '60s era ad agency. We wanted to showcase the space, but have a celebration at the same time- and both would be hard to do in the same area. So, we decided to use the empty shell called the lower level (basement) of our new building for the party and let the office space speak for itself.
The basement was decorated with over-sized original pieces of themed art created by our own staff members, bistro tables, skyline silhouettes, and plush sofas . The servers agreed to dress in period clothing and play along with everything that we were doing, including serving our signature 'Brainstorm' drink. We also had a professional pianist/crooner playing on a baby grand- he was fantastic.
VI staff gave brief tours of the space and then escorted our guests to the basement where our social crew took over. I didn't make it downstairs until about 15 minutes before last call as guests continued to stream into the lobby for tours. Those that started downstairs were told they just had to go see the space. And those that toured first knew something very cool was happening in the basement long before they ever got there. The entire block was alive with buzz, you could literally feel it in the air.
Just before the opening, we held our version of a ribbon cutting. That should tell you that there was no ribbon and no cutting involved. Rather, we creatively applied an appropriate design to a sheet of glass, took a few photos with it, made a few remarks, then smashed the glass into thousands of pieces to illustrate our position as downtown Oklahoma City's breakthrough agency. You see, we refuse to get sucked into the traditional way of doing things if we think there's a better way. As such, we hope to have raised the standard for not only ribbon cuttings, but for office grand openings as well.
As a longtime member of the Greater OKC Chamber and an active member in the civic community, I've been to dozens of similar events- but never been to one that was anything like ours.
It doesn't hurt that our office space is unlike any other in the city and is more functional than we even hoped for. We'll get into that in another entry very soon.
The VI staff should be proud. The city should be proud. And, our
clients and prospects should be proud to have this type of resource
available for their own needs. If we're going to do it, we're going to
do it right.