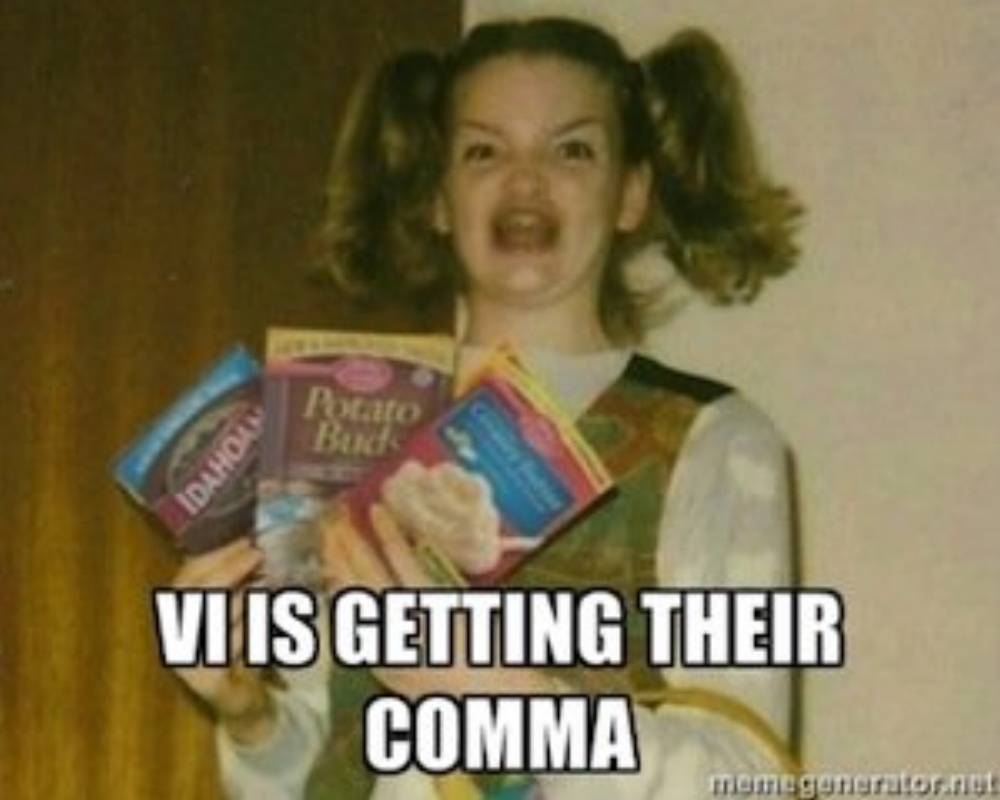 Let's welcome to the VI family, the ","
We're about to get/gain/earn our comma (1,000 followers) on Twitter! We are obviously not going to list all 1,000 of you for helping us get to this point (as most of you are used to reading no more than 140 characters and 1,000 names would be way too much to handle), BUT we are going to do something pretty awesome.
We will be announcing an event that we are putting together in which ALL 1,000 followers will be invited/encouraged to join…however…ONLY THE ONES WHO RETWEET our tweets from now until we hit our comma (1,000th follower) will be invited to join a pre-event party at our offices - which may or may not include a whole lot of silly string. You'll want to be there…(we have experience: http://youtu.be/MpwtqOqWj3Y)
So, it's pretty easy. RETWEET anything we post from now until we hit out 1,000 and you're invited to a pretty swank pre-party (details to come) - but regardless we're about to do something cool.
That's enough CAPS for today. Stay tuned.