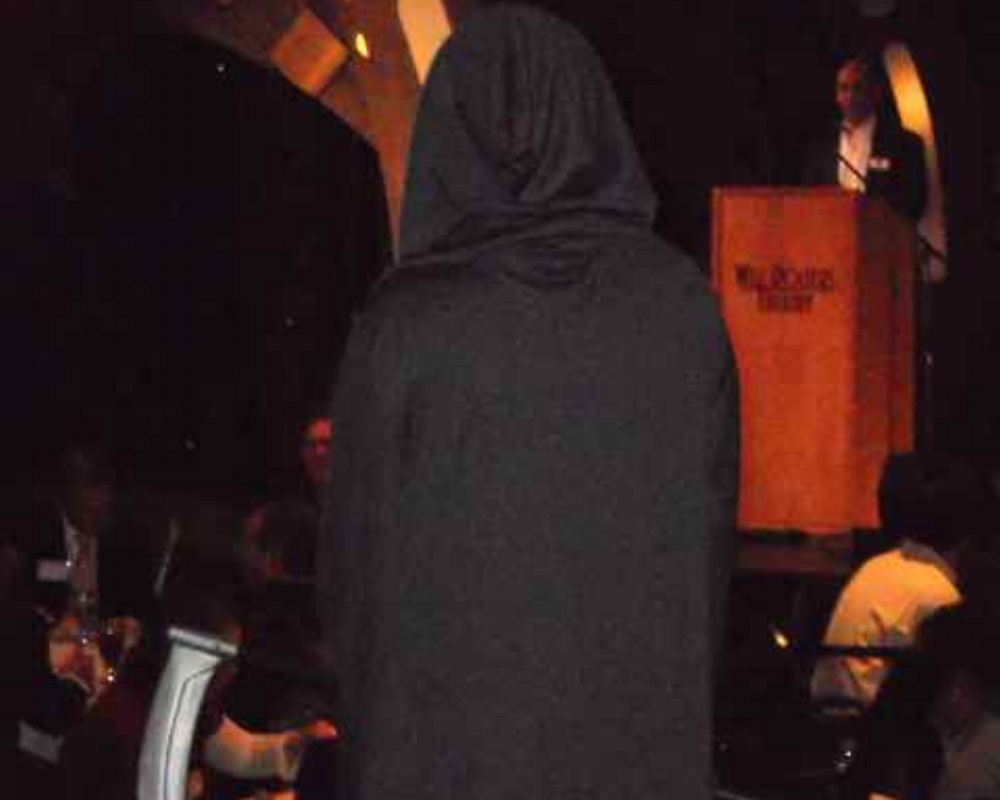 Networking: Great or Grim?
As a people person I have always enjoyed networking. As a Marketing professional it is essential to my job.
Over the past five years I have become very active on several boards and have served on several different committees. Each of which has brought new opportunities and experiences. Some key things I have learned that make you a good networker are:
1. The want to expand your network or social circle whether personally, professionally or both.
2. Going to events alone or with only a few co-workers forces you to meet and speak to new people.
3. Wearing your nametag on your right lapel so that when people shake your hand, they have a direct glance at your nametag - Business Etiquette 101.
4. Always have your 'elevator speech' ready so that when someone asks you "What do you do?" you can quickly and concisely tell him or her about your profession.
However, if you are a Grim Reaper, none of these rules apply.
On Thursday, October 14, 2010, VI mourned the death of traditional advertising with Grim Reapers cast all over the Metro. The formal announcement of Visual Image's rebrand to VI Marketing and Branding was made at the OKC Chapter of the American Marketing Association's meeting that afternoon and a Grim Reaper appeared there as well. In fact it was a she…me!
What an odd networking experience that was! I was instructed to move about the room, enter conversations without ever speaking and hand out a card that contained a URL which ultimately sent viewers to our new website. Now keep in mind that my face was covered and all you could see of me were my hands, occasionally, when I passed out the cards.
In walking up to one group, a woman realized after a few minutes I was standing beside her and said, "Ooh! You scared me, that was not funny…" and when I reached out to give her a card, my hand must have come uncovered as she said "…but I really like your nail polish". So sorry to you ma'am or anyone else I may have startled. PS – OPI nail polish is my lacquer of choice. But I will say, I doubt I am all that scary as I am only 5'2 and therefore probably the shortest, nail polish wearing, Grim Reaper ever and I usually have a smile on my face unless I am working and deep in thought. For the record, I was smiling the whole time. So I guess this Reaper wasn't really mourning…
Anyhow, this new networking experience got me thinking - how many of us have been to a networking event and worn a mask, hypothetically? Any time you choose to be a wallflower due to discomfort or lack of interest, and we are all guilty of this from time to time, you may be missing out on an opportunity to meet a potential client, business colleague or even, wait for it…a new friend.
Now that I have had both unmasked and masked, literally, networking experiences, I will say it's so much more fun and rewarding to put yourself out there and shake a few new hands. Plus, wearing a Reaper costume for a couple of hours makes you sweat. Ugh!
I'm not a networking expert but take it from me, a girl who likes to network and has recently done some extreme networking, if you don't allow your networking opportunities to be grim, they will likely be great.