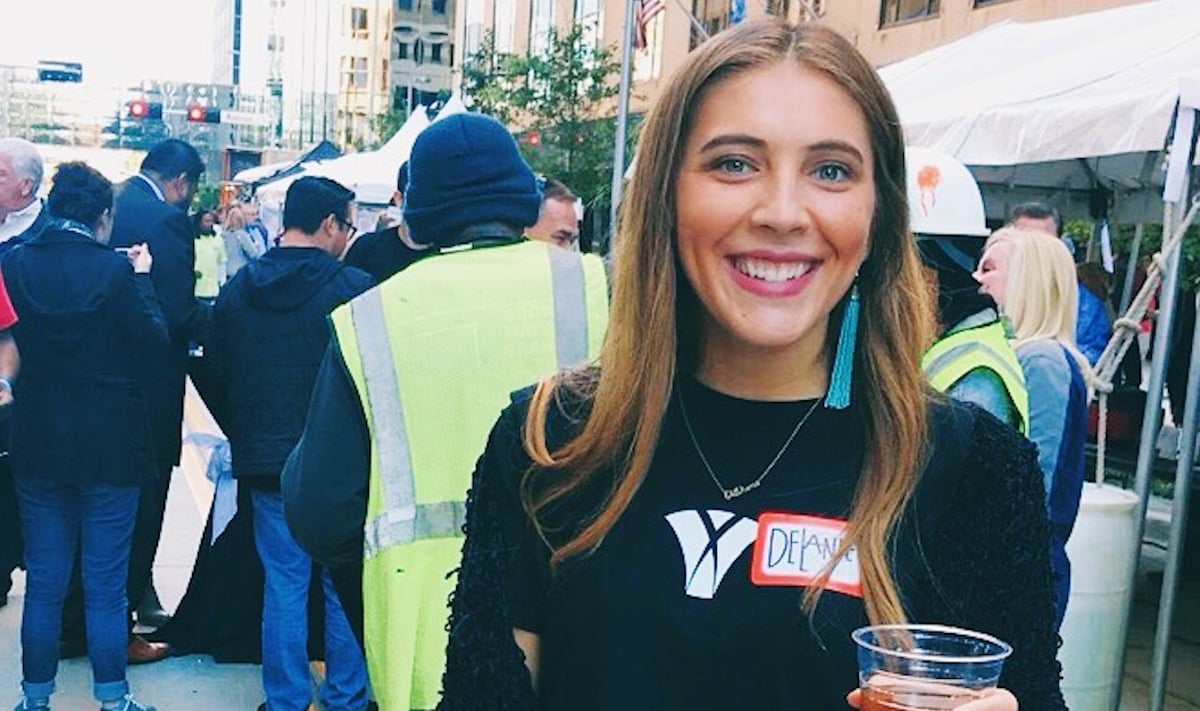 30 Things to Know About Our NextGen Under 30 Honoree
We're grateful for and proud of each member of our team, but today we want to brag a little extra on our very own, Deleanie Moriello. A Marketing Strategist at VI, Deleanie has been nominated and chosen as a member of the 2020 NextGen Under 30 class. This honor recognizes your professionals who demonstrate talent, drive, and service to their communities across the state, and (hopefully!) encourages each honoree to reach their lifetime career goals right here in Oklahoma.
We're confident Deleanie will continue to excel and we're thrilled to celebrate her. To help you get to know this marketing extraordinaire a little better, we've compiled 30 things to know about this deserving NextGen Under 30 honoree.
Born under an Aquarius sun, Deleanie made her debut on February 12th, 1995.

A true native, she was also born and raised right here in OKC.

One of her earliest and most favorite memories as a child was taking a trip to Canada with her family.

🇨🇦

Before she answered the call to marketing, her dream career was to work at a fashion magazine.

A middle child with 6 siblings, Deleanie was most influenced by her family growing up.

Her childhood first best friend? She had 6 of them! Deleanie recalls learning from each of her brothers and sisters growing up and is thankful to have had "built-in" best friends.

Deleanie attended Putnam City North in Oklahoma City for high school (GO PANTHERS!).

A lifelong mover and shaker, Deleanie was a member of National Honor Society, student council and a cheerleader throughout her high school career.

She also attended the University of Oklahoma where she majored in public relations and minored in political science.

A driven and passionate student, Deleanie knew she wanted a career that would keep her challenged and surrounded by individuals who truly enjoyed their work (hello, agency life!).




Did we mention she's a hard worker? Not only did she attended OU full time, but she also worked a full-time, 40-hours a week, while earning her degree.

Before beginning her career in marketing, Deleanie contemplated going to law school. After working at a local law firm after college, she says she couldn't see herself working in law the rest of her life (we might be selfish but we're thankful for this realization!).

Deleanie joined the VI family in August of 2018 as a Marketing Coordinator and has since been promoted to Marketing Strategist!

One of her dreams is to help build a tourism division at VI that would allow for more frequent travel.

When she's not at work, one of her favorite pastimes is taking long, leisurely strolls around Target.

When she's not at work or Target, you can find her reading, binging Netflix, going out with her friends and spending time with her family.

The Jones Assembly is her happy place!

When asked what movie best describes her life, she says "Clueless" – AS IF!

A people person to the core, she is an Enneagram 6 and a 5-Voices Connector/Nurturer.

Her nicknames include "D" and "Dmo".




Favorite food? Lasagna!

A true superfan, her favorite band is The Jonas Brothers.

While her bucket list is constantly growing, the top two items are visiting Banff in Canada and attending a National Championship with OU (#BOOMER).

She also hopes to visit Scotland one day!

An old soul, she says people are always most surprised by her age because they usually believe she is older.

When asked who she admires most, Deleanie says her parents and all their hardwork to provide the best childhood for her and her siblings.

Deleanie says she is most proud of her ability to multitask a full-time college schedule, job AND social life during college. Not only did this allow her the ability to pay for her own education, but it also laid the foundation that would make her such an incredible young professional today.

We asked her what advice she would give to young professionals and she said "to push yourself to learn more about the industry and career you are pursuing". We couldn't agree more!

We also asked her what the best advice she'd ever received was and she said "to always ask questions".

Finally, Deleanie said the NextGen Under 30 award meant so much to her because it helped solidify that all her hard work and dedication has paid off, and that it will help push her to continue to grow in her career.
We are so proud of Deleanie and can't wait to see what she'll accomplish in the future. To get to know Deleanie and the rest of the VI team, contact VI Marketing and Branding today!
Want to learn more about the NextGen Under 30 class of 2020? Read about the winners and find out how you can live-stream the award show right here!