Planning for the Consumer
As marketers, we face the challenging reality that consumers have more control now than they've ever had before. Consumer feedback by way of ratings is drastically shifting how we satisfy our basic human needs. Yelp! influences where we eat. Uber, how we move. Rotten Tomatoes, how we're entertained. Travelocity, where we vacation. Rate My Professor. how we learn. And perhaps most importantly, Amazon influences what we consume. The consumer's search for transparency has collided with humanity's advances in technology. Digital tools of due diligence, like Amazon reviews, have drastically narrowed the gap between consumer needs and the right product or service.
Advanced Customer Experience
Customer experience is the new competitive advantage. According to a 2017 Gartner Customer Experience in Marketing Survey, in two years' time, 81% of marketers expect to be competing mostly or completely on the basis of CX. On paper, this stat can seem ridiculous. But in practice, it couldn't be more intuitive.
Brands like Apple, Amazon and JetBlue don't look to differentiate based solely on price or product. They view every interaction with the brand as an opportunity to foster a positive connection. Every interaction with your brand has just as much potential to influence your audience as the next.
Gone are the days when advertising and the right associations were enough to sway the general public. Marketers must now consider the entire consumer experience if they are going to succeed. Customer journey maps are a great tool to help understand every point of influence between your brand and your consumer.
Customer Journey Map: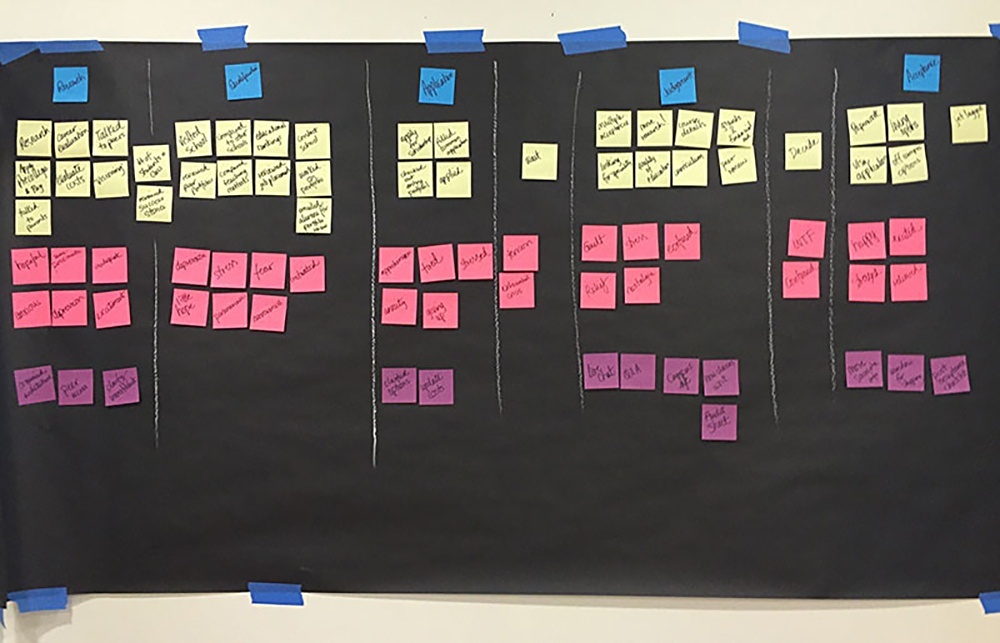 A customer journey map is the visualization of the process that a person goes through in order to accomplish a goal. Brands often only focus on their own goals — viewing their consumers as a means to an end. Journey mapping takes a user's goal into account and asks, "how can we help you?" instead of "how can we use you?"
What you need to get started:
Discover your user's goal
Document every step your user takes to attain their goal
Decide how your brand can help its users attain their goal
In the following example, the brand's objective is to sell coffee and the user's goal is to enjoy their favorite, caffeinated drink. Fairly simple.
Stanford d.school via Vimeo: https://vimeo.com/78554759


The magic happens when we document each step in the consumer's journey:
Deciding on a coffee shop
Driving to the coffee shop
Parking and walking
Entering the coffee shop
Waiting in line
Selecting a drink from the menu
Ordering from the barista
Paying for the drink
Waiting for the drink to be made
Receiving the drink from the barista
Enjoying your favorite, caffeinated beverage
A traditional approach to marketing might include influencing pre-decision activities, designing the menu and, if lucky, producing a loyalty program. But that's just a fraction of the entire consumer journey around enjoying a cup of joe. Journey mapping unlocks key moments like paying for your order or waiting for your drink to be prepared. While these are not traditional "marketing channels," they are innately and inseparably tied to your brand. Remember, your consumer doesn't think in channels. And since these are moments that matter to your consumer, they should be moments that matter to you as a marketer.