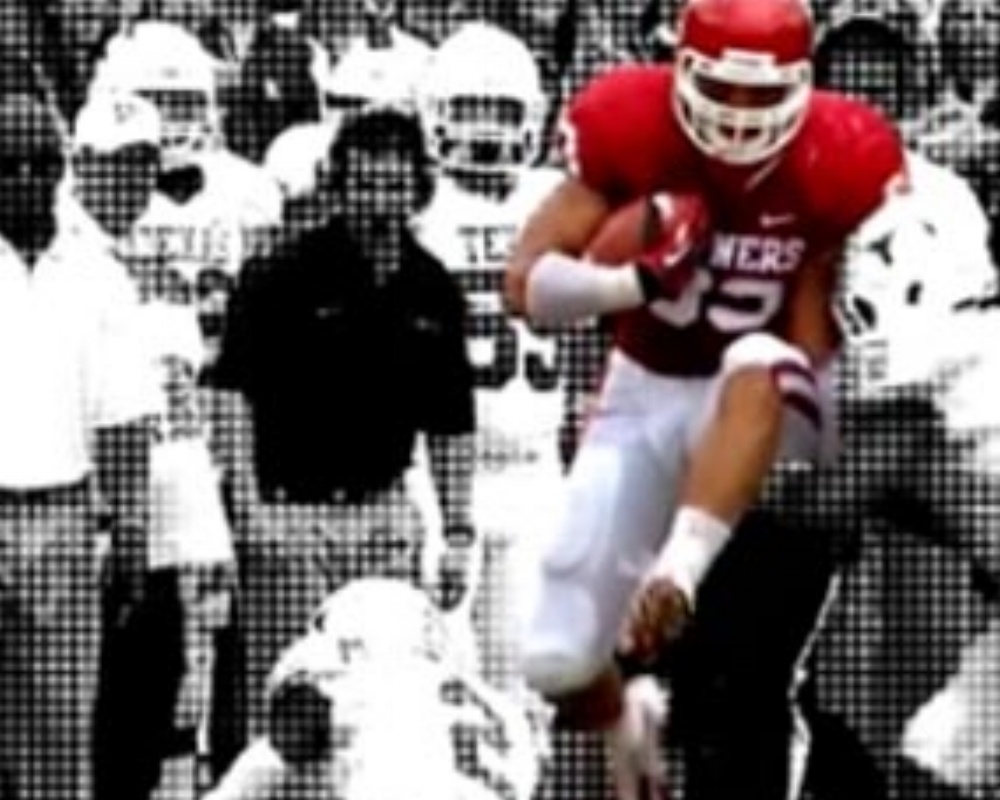 2012 "There's Only One Oklahoma" Football Intro Video
THE 2012 "THERE'S ONLY ONE OKLAHOMA" FOOTBALL INTRO VIDEO DEBUTS AS THE EIGHTH INSTALLMENT IN THE ANNUAL TRADITION FOR THE UNIVERSITY OF OKLAHOMA
2012 marks the 13th year of VI Marketing and Branding writing and directing the pregame intro video for OU.
Sept. 11, 2012 (OKLAHOMA CITY) – For the eighth straight season, the University of Oklahoma has placed the "There's Only One Oklahoma" campaign front and center at the beginning of its home football games.
The video, which premiered at Saturday's home opener versus Florida A&M, features past and present players and coaches for the university's football program and brings a theatrical edge to the stadium's near 90,000 anticipated fans. According to the writer and director of the campaign, VI Marketing and Branding's Creative Director Steve Sturges, the experience is one that can't be duplicated.
"For those that work on the intro video, it's truly a thrill to be a part of something that celebrates the great tradition of OU and evokes pride from OU players past and present along with the entire fan base. These videos are the type of projects that get writers and directors like myself up in the morning," Sturges said. "Getting the opportunity year after year to work with the University of Oklahoma is truly a proud moment for VI Marketing and Branding. We love OU, it's our place. And it's our honor to play a role in a project that's so anticipated by the fans year after year."
The tagline "There's Only One Oklahoma", developed by VI following the 2004 season, has become the official tagline for the University of Oklahoma in licensing agreements with clothing brand Nike, Inc.
The campaign has been the recipient of awards spanning local to national including dozens of Addys.
Since the national championship season of 2000, the role of VI Marketing and Branding has evolved from handling the project completely turn-key to working hand-in-hand, developing a great partnership with the University of Oklahoma's SoonerVision, the athletic department's in-house production studio.