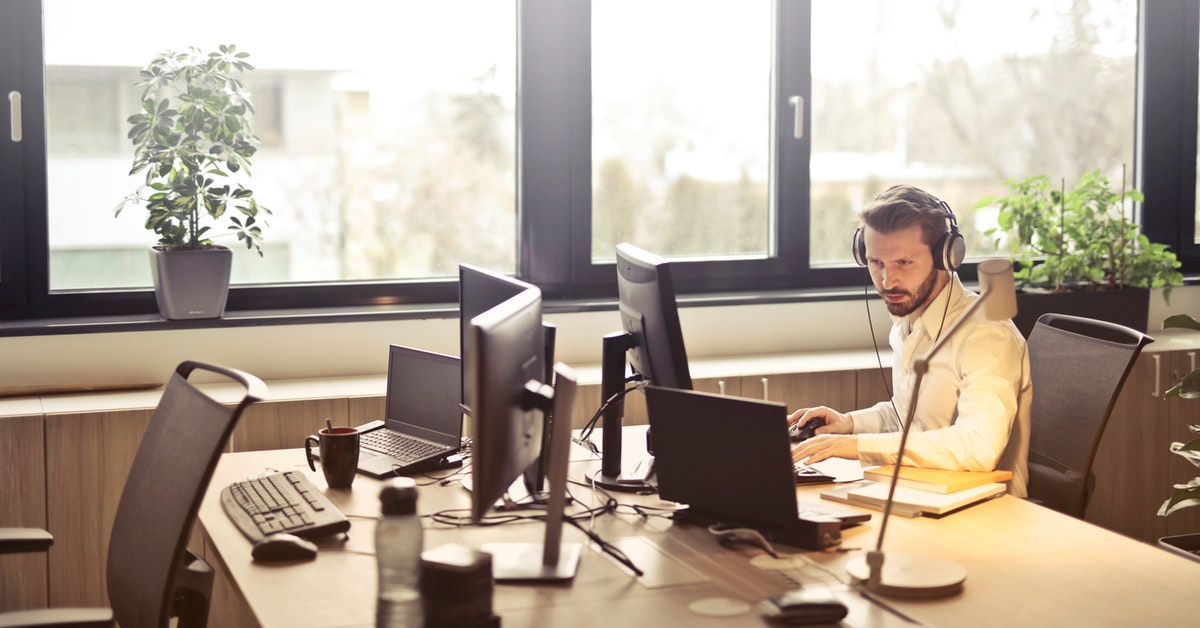 What to Look for in a Customer Relationship Management (CRM) Tool
A CRM ("Customer Relationship Management") is essentially a database of transactions with your contacts and the companies that they work for. CRMs can track calls, meetings, and even potential deals.
The benefits of a good CRM system allows for you team to collaborate, and access data in real time. They will flow in easily with your day-to-day life and correlate and connect
data points
that are important to you (such as company name, the status of a prospect, or co-workers) within a searchable tool.

CRMs also have many integrations with the tools you use on a daily basis like your email and calendar that automates logging these transactions. You can integrate with your emails and calendar in Outlook which is great to create a holistic process and system. Another great benefit is that a CRM can sync with your marketing automation platform. As sales and marketing departments become more and more integrated, it is so important to integrate your CRM with your marketing tools. Think of the advantage for a sales team in a B2B scenario to be able to log into their CRM and see what particular marketing content a contact has engaged with. Maybe they frequently look at your blog posts related a certain topic but don't pay attention to some others. That information gives the sales team a topic of conversation to speak to benefits, costs or just give better customer service to a lead. A CRM allows for better targeting, more quality leads and a higher close rate.
Sure, there are a lot of benefits of investing in a CRM, but what are some things to watch out for? First, the cost factor. Salesforce is arguably the most recognized CRM on the market. However, it is sold on a SaaS (Software-as-a-Service) pricing model, so you pay a monthly cost (about $25) and then you multiply that by how many seats or accounts you need. If you have a 10-person team, you would be paying approximately $250 every month. Which brings us to the second factor to watch out for when considering adding a CRM: planning.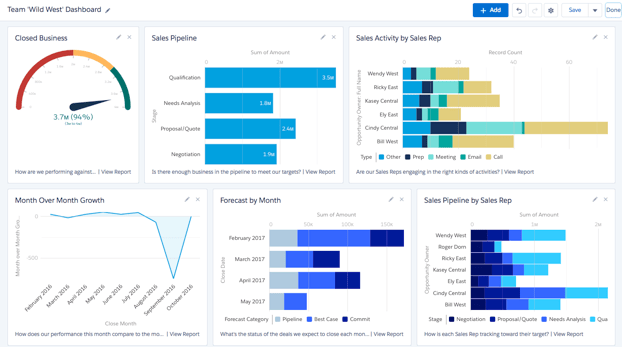 Saleforce Dashboard


You should have a game plan and be ready to go on day one. This will require some upfront work but will benefit you in the long-run. It's a key factor in preparing to implement a software into your marketing and sales processes. This means, getting all of your data ready for importing, setting up all integration points, and training your staff on how you're going to consistently use the tool. Don't waste ROI by being unprepared and jumping in too quickly.
So, what are the alternatives to a SaaS CRM? Of course, the image below is a sheet of paper that one could argue is a CRM. However, it isn't very useful because 1) It is not online thus searchable and accessible anywhere, 2) It can't send me reminders to follow-up with a customer on a deal 3) I can't correlate this sheet of paper with a company that lists all employees in the CRM and any active deals with them and 4) Like with any sheet of paper, you run the risk of your dog eating it. When it's all said and done, all the none-Saas CRM models like paper, an excel sheet, or even a online, shared Google sheet have one thing in common: They're all manual. To keep up with the speed of customers in 2019, it requires a huge time investment to keep timely, accurate customer records without this kind of software at your fingertips.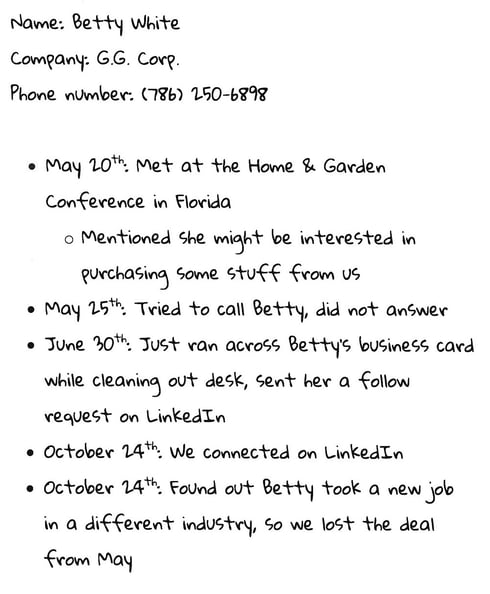 In fairness, there are CRMs that are very expensive, these are highly customized solutions running on huge systems and might be on something like Microsoft Dynamics. There are mid-range "out-of-box" SaaS services like Salesforce. And then there are some free CRM tools like HubSpot that offer the basic services completely free. The best solution is always going to depend on your scenario, size of team, and what ROI implementing a CRM will bring. In closing, consider these five steps when researching, implementing and managing your new CRM.
1. Selecting the right tool

2. Planning how you're going to use it

3. Getting your data ready

4. Training your staff at launch

5. Holding you and your team accountable to using the tool as planned
A CRM is an important tool to consider investing in when it comes to a smooth process between your marketing, sales and customer service teams. When all working smoothly together, a tool like this can really give your brand an edge among the competition and position you a data-driven leader in your industry.