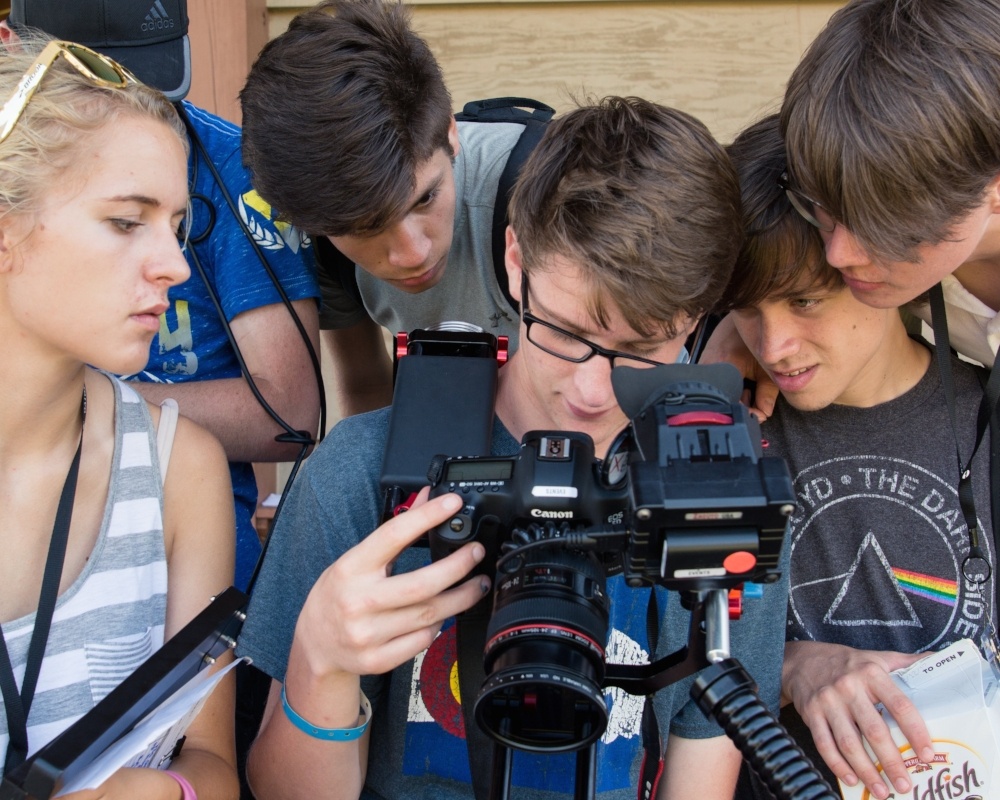 The Priority of Filmmaking - Storytelling Through Equipment
Learning the craft of filmmaking is an ongoing process. It encompasses many different disciplines ranging from organizational skills, writing, camera, sound, editing, production design and many more. So which one is most important, and how does one teach filmmaking to a group of sixteen high school students over the course of two short weeks?
I've been presented with this unique challenge for the past seven years as part of the film faculty at the Oklahoma Summer Arts Institute (OSAI) located at Quartz Mountain in Lone Wolf, Oklahoma. OSAI, which is celebrating its 40th year this year, is a two-week arts-intensive summer program open solely to Oklahoma high school students. Offering nine different disciplines, OSAI holds auditions, and students must audition and be accepted in order to attend. Each student accepted receives a full scholarship. It's a truly wonderful experience for students and faculty alike, as the energy there is filled with creativity and wonder.
One question we always ask the students is, "What's the most important tool in the filmmaker tool bag?" After a few different responses citing various technical aspects or pieces of equipment, we finally arrive at the most important tool in our bag: story.
Filmmaking is a sexy profession with fancy cameras, lights and many other elaborate toys. The students are always quick to get their hands on the equipment and start shooting, so it's our job to get them to take a step back and think about what they want to say with their films and why they want to say it.
What's the story and is it worth telling?
Who are the characters, and do they have defined arcs?
What is the conflict, and is there a resolution?
George Lucas has a fantastic quote about the relationship between story and filmmaking. "We aren't using tools to tell a story," Lucas says. "We're telling a story using tools." Discover the story you want to tell, and then figure out how to tell it with the tools you have. It's that philosophy we're constantly driving into the students. It's not enough to have the fancy toys, you've got to know how and why to use them.
Those same basic principles are what guide our work in the real world on a day-to-day basis. Everything starts with story. Each day we really dive in and try to find the best possible angles. Once we define our story, we can then dork out on all the cool filmmaker toys, and figure out how best to tell that story. Each year at OSAI, I'm visited by former students who've come back to visit, and we get to catch up a bit. One is now a student at the USC Film School in California. Another had a film debut at Cannes Film Festival this year. Many others are now working in the industry, and I can assure you that each of them understands the importance of story. I just hope they remember me when they hit the big time.
(Learn more about VI's Video and Filmmaking services here)