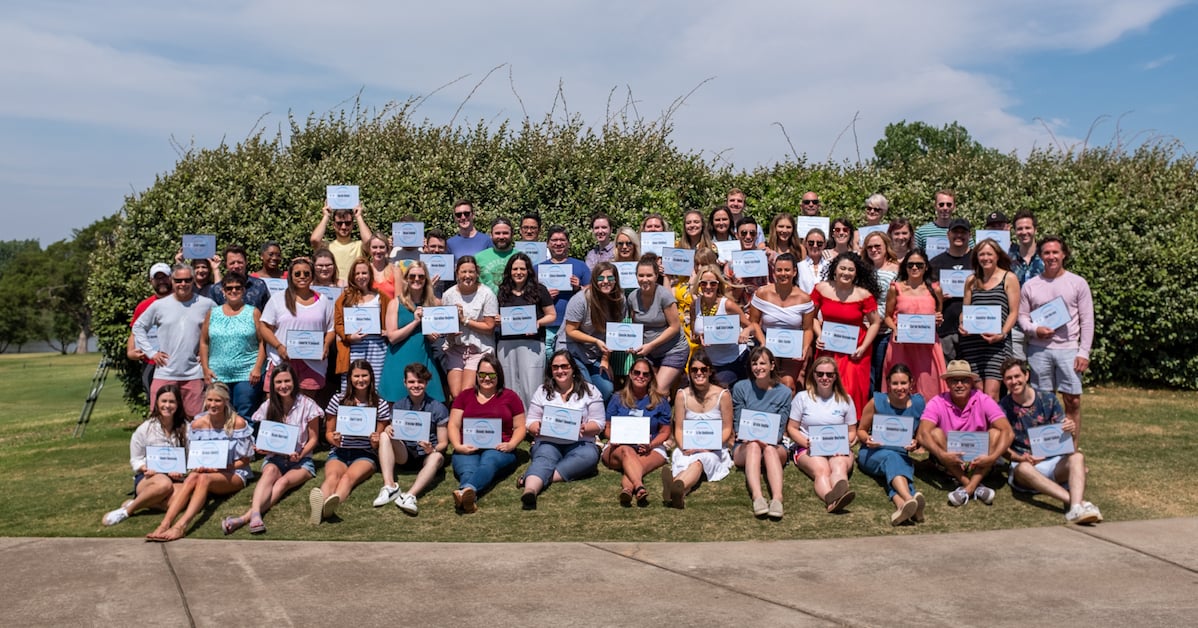 VI Employees Become Behavior Change Marketing Certified
OKLAHOMA CITY (June 25, 2019) – Today VI Marketing and Branding announced an agency-wide completion of the Behavior Change Marketing Certification training developed and deployed by VI's team of Behavior Change Marketing experts.
Behavior Change Marketing, or Social Marketing, refers to marketing efforts designed to change behaviors and, ultimately, social norms with the goal of improving lives and communities. Behavior Change Marketing is used as a component to public health interventions, energy and water conservation, wildlife and nature conservation, public education, public transportation and safety, and other areas of focus. The concept of Social Marketing was defined in the early 1970s by Philip Kotler and Gerald Zaltman but the idea of using communication and marketing tools to change mindsets, educate an audience, and change behaviors has been used throughout history.
"Behavior Change Marketing is engrained in VI's 30-year history", said Tim Berney, President, Brand Strategy, "From our first campaign where we implemented one of the most successful recycling initiatives in the country, to working to reduce the tobacco prevalence rate in Oklahoma to the lowest in state history, VI's team has become expert in this area and we are proud to announce the certification of the entire agency."
VI's experience in Behavior Change Marketing reaches a broad spectrum of work including tobacco prevention, obesity reduction, highway safety, HIV initiatives, opioid abuse, health and wellness of infants and babies, recycling, energy and water conversation, and more.
Behavior Change campaigns involve an additional layer of empathy, research and data, and strategic thinking that differs from traditional marketing efforts. Thus, leading VI's behavior change experts to develop the VI Behavior Change Marketing Certification training course for the entire agency. Over 1500 hours of planning and execution went into the curriculum development, lectures, and testing for this initiative. Included in the trainings are processes developed by the experts at VI and key learning objectives and practices that can be applied to current campaigns.
"Staying on the cutting edge of Behavior Change Marketing practices is vital for the agency to deliver results-driven campaigns for our current and future clients, " said Steve Sturges, Partner, Executive Creative Director, "Those results end up making the world a better place and that is the mission of our agency."
VI will continue to utilize the Behavior Change Certification program to train the industry and will continue to add learning modules as new and developing best practices emerge, staying on the forefront of this niche Behavior Change Marketing vertical.
Learn more about VI's work in Behavior Change Marketing here.