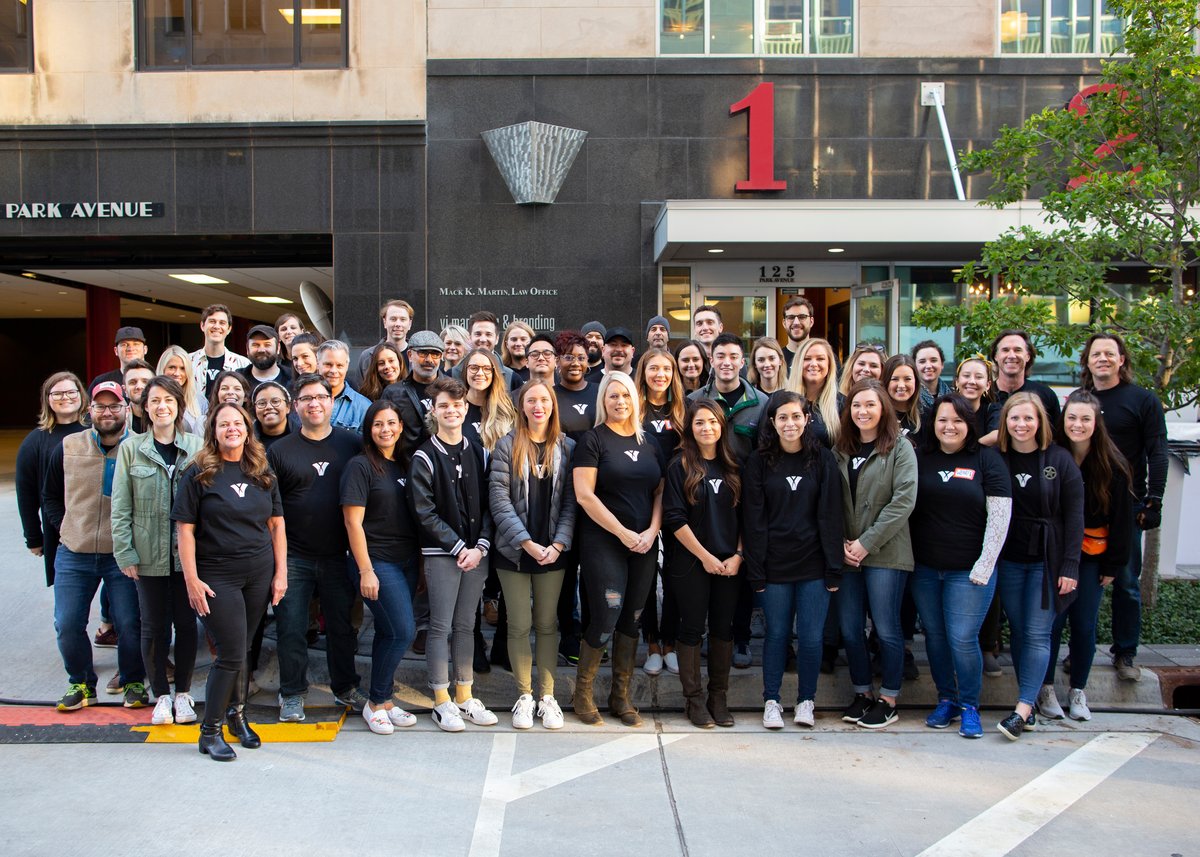 VI Marketing and Branding's Carne Diem Has Big Crowd and Big Impact for United Way
Chili Cook-off Raises $8,000, hosts over 700 and Crowns Six New Chili Champs
OKLAHOMA CITY (October 30, 2018) – The 16th annual Carne Diem Chili Cook-off and street party, hosted by VI Marketing and Branding on Park Avenue, attracted over 700 chili lovers who donated and dined over the lunch hour. 100-percent of the funds raised benefitted the United Way of Central Oklahoma.
VI Marketing and Branding will present a check for $8,000 to the United Way of Central Oklahoma.
"This was our best year yet," said VI Partner and President of Brand Strategy, Tim Berney, "We had a hungry and enthusiastic crowd, raised a lot of money for United Way and had a great time. Congratulations to the winners and big thanks to all the restaurants, judges, the VI team and all the chili makers and volunteers who donated time and services. They ensured the success of this great annual event. And an even bigger thanks to everyone that turned out on this beautiful fall day for great food and community."


Vi's Carne Diem 2018 Street Party
The 2018 Carne Diem Winners: In the Professional Chili category, Scottie's Deli (1st Place); Scratch Kitchen (2nd Place); and Flint (3rd Place). In the Amateur category, VI's own Greta Anglin (1st Place); Jennifer Manning (2nd Place); and Leah Roberts (3rd Place).
Competing restaurants, who provided gallons of free chili included: Scottie's Deli; Smokin' Okies; Urban Agrarian; The Jones Assembly; Scratch Kitchen; Mutts; Prairie Gypsies; Powerhouse; Nourished; Park Avenue Grill; Café 7; Canvas; Bricktown Brewery; Dave Cathey (The Food Dude); Flint; Flying Pig BBQ; Saucee Sicilian; The Manhattan; Rococo; and Patrono.
A great thanks goes out to our esteemed judges: Jim Roth; Chuck Spicer; Kevin Jessop; James Tyree; Paul Harris; Cody McDonell; Jay Davis; Mike Silecchia; Jim Sutton; Billy Coyle; Heather Coyle; Trey McNeil; Veronica Pasfield; Sean Berndt; Lacie Lowry; Lacey Swope; Greg Elwell; Lance Thomas; Tony Sellars; and Nina Daylor.

###
About VI Marketing and Branding: VI Marketing and Branding is a full-service marketing communications firm with expertise in developing marketing programs for behavior change, strategic planning, branding, public relations, social media and digital media, in addition to the traditional creative and media services of advertising agencies. The 29-year old firm is headquartered on Park Avenue in Oklahoma City.