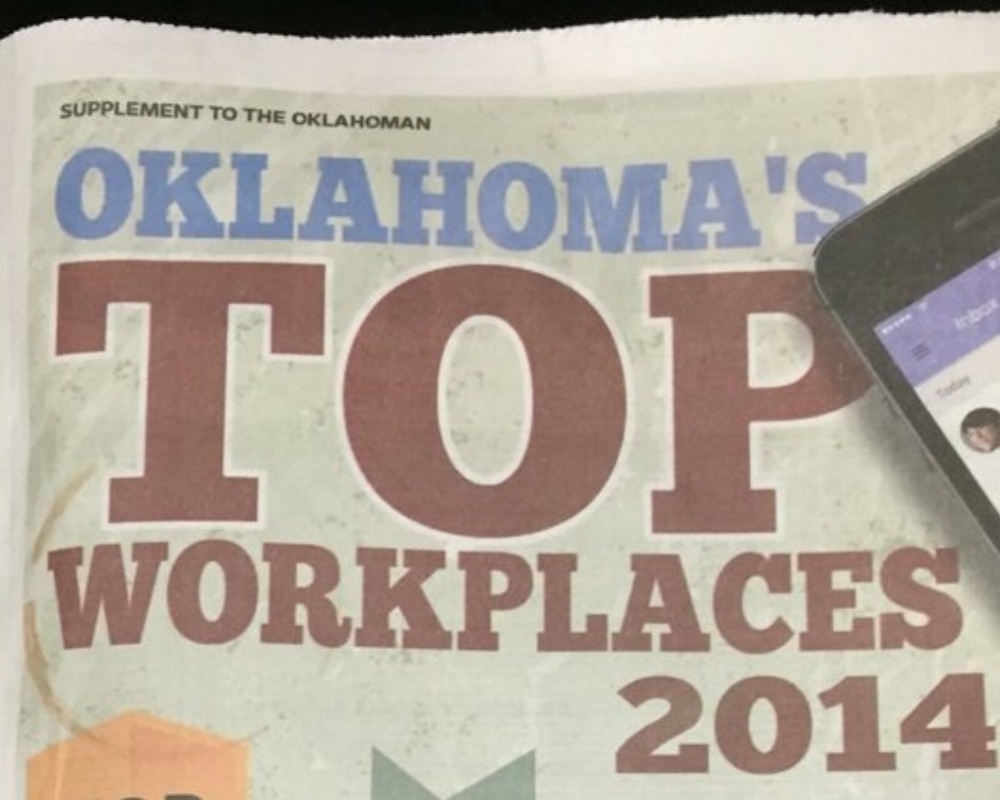 VI is VI
Hopefully you read this headline several different ways. That was intentional. In the past we have, mistakenly, been called "6" Marketing and Branding due to "V and I" being misinterpreted for the Roman numeral "6". Lately that seems strangely apropos. VI Marketing and Branding was recently recognized as the "6th best workplace in Oklahoma" for small businesses.
But wait – this isn't a "break your arm patting yourself on the back" write-up. Hang tight! I'll get to the roaring river of praise later.
What I want to say first, I think, is far more important. I've been doing and leading marketing/branding/advertising efforts for nearly 3 decades. In that time, I've recognized, or come to recognize, 3 truths about companies intent on making a difference in the world:
The owners/CE-F-M-T-IOs are not afraid of hiring people better than they are. This bottom-up push allows management to always be challenged and to never get complacent.
The philosophy of exceptional companies always contains a core value/mandate to make something better or build something up. They are fearless in their pursuit to do this.
The internal culture trusts that failure is not always bad and that in order to do something truly special, you can't be afraid to break the rules.
Now, perhaps many of you can say that you work for/at a company that embraces these same ideals. Bravo! Here's hoping you continue to grow and succeed! At VI, we live and breathe these ideals. They have guided us for 25 years. Along the way we've learned to serve our clients and grow a culture that is real, meaningful and special. I have, and always will, attribute the success of VI to our people and to our clients who trust in our skill to solve marketing challenges fearlessly. So congratulations to those who work at VI. And kudos to all the great companies, big and small who were recognized for being "the best places to work". This one's for you! And a special "thank-you" to my fellow VIers for making my life exciting, fun and meaningful every time I walk through our doors. OK, now it's time to break out the party hats.