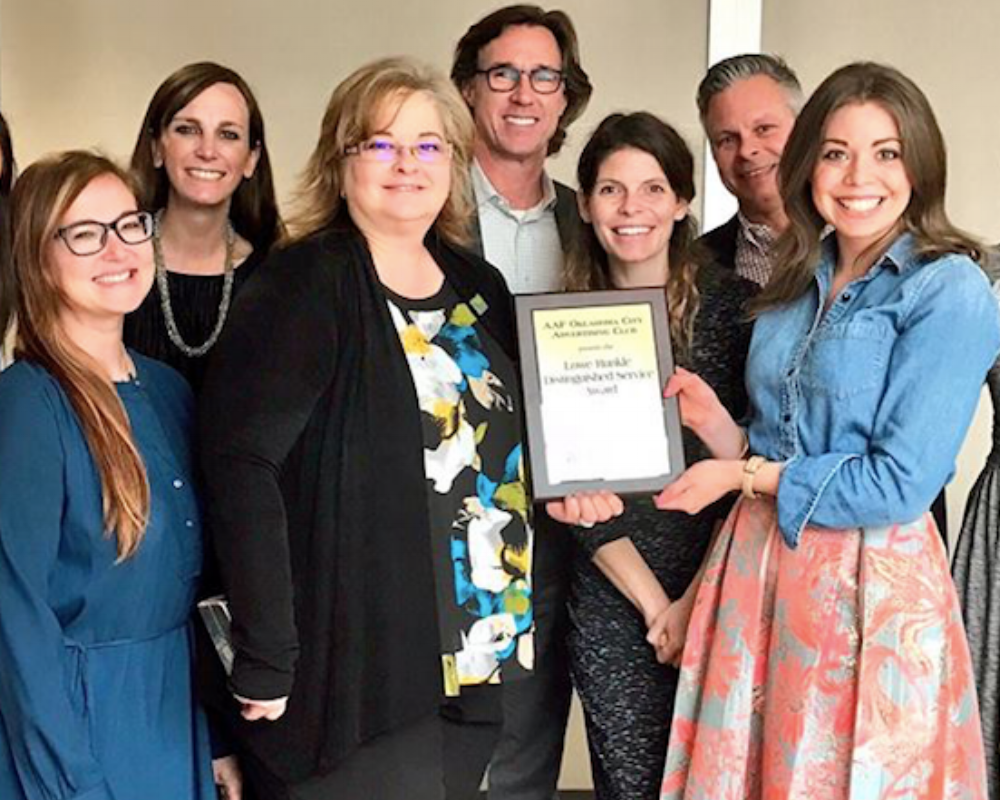 VI Wins Second Lowe Runkle For TSET "Shape Your Future" Campaign
OKLAHOMA CITY (April 13, 2017) – VI Marketing and Branding was named the Lowe Runkle Distinguished Service Award winner by the Oklahoma City Ad Club in ceremony this week. The Lowe Runkle is the club's oldest and most prestigious annual award.
VI was honored for its 2016 "Shape Your Future" campaign for the Tobacco Settlement Endowment Trust (TSET) that urged all Oklahomans to eat better, move more and be tobacco free.

"We are extremely honored with the Lowe Runkle Award, and what it stands for," said VI Partner and Executive Creative Director Steve Sturges. "We are very passionate about the socially responsible work that we do."

The Lowe Runkle Distinguished Service Award was first presented in 1950. Its namesake, Lowe Runkle was an Oklahoma advertising pioneer who placed great value on public service, both personally and professionally. This is the second Lowe Runkle for VI, joining five others who have won the award twice over the last 66 years.
About VI Marketing and Branding: VI Marketing and Branding is a full-service marketing communications firm with expertise in developing marketing programs, strategic planning, branding, public relations, social media and digital media, in addition to the traditional creative and media services of advertising agencies. The 28-year old firm has offices in Kansas City, Oklahoma City and Colorado Springs. For more information visit www.vimarketingandbranding.com
About Lowe Runkle: Known as "Mr. Advertising," Runkle was the first Oklahoman to receive the Silver Medal Award from the Advertising Federation of America. He served as president of the Oklahoma City Ad Club, Southwestern Association of Advertising Agencies, Advertising and Marketing International Network, Metropolitan Board of Directors of the YMCA, and the Oklahoma Zoological Society. Runkle was a 1982 inductee into the Oklahoma Hall of Fame.