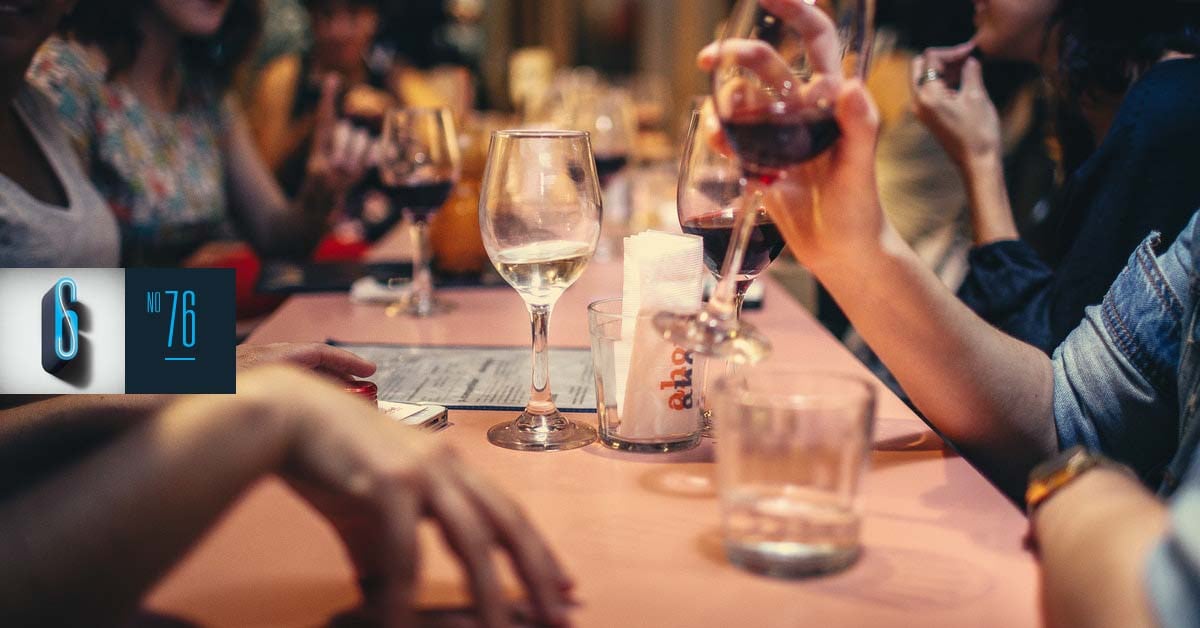 VIth Sense: Forget What You Know About B2B Marketing Before You're Assigned to a Committee
Business-to-business (B2B) marketing is long considered to be all about relationships. You're not selling an impulse or one-off product or service, you're usually getting into a long-term deal. And people take their time making decisions about such things. 'You've got to get to know them and work the relationship over time. After all, people don't really buy services, they buy people.' You've heard it. Probably even said it. Me too.
This thought process automatically defaults to places where people gather as the best ways to build relationships. Kiwanis. Country Club. Church. Masses of humans there all the time. And many of them work at a company that could use your better mousetrap. Think about it, there are commercial bankers galore in every civic organization that you attend, right? They sit right next to the commercial real estate broker, across from the group health insurance gal. And yes, there's always an ad guy or two. All making those business connections "if you're ever in need" for what they're soft selling.
But, where else do business people (aka humans) gather in 2019? Where might someone looking for a solution turn to? Where might you find them in the right mindset to learn about your business? What might they find more valuable than the story of your almost hole-in-one? You are correct. You can find that person, millions of them, right there on that computer screen in front of you. Keep reading.
So you found them online, but we were talking about relationships not pixels. Actually, we weren't. That was a ploy to get you this far. People don't buy from people because they have a relationship with them. They buy from them because they have confidence in them. Having a personal relationship with someone could lead to gaining their confidence. Or maybe it won't -- "Nice guy, but I wouldn't trust him with my business."
This takes me back to the fact that we can build business relationships online through some pretty fundamental marketing tactics. Here are some headlines:
Trends in Group Health Insurance That Can Save You Thousands
Five Common Banking Mistakes That Business Owners Make
Why Your CPA and Investment Advisor Should be in the Same Office


Now, those can be digital ads, meta descriptions, blog headlines, white papers, video titles, webinars, or even the title to your offline brown bag lunch series. However you use them, they're actually the beginning of a relationship with your brand as well as a sales lead. That prospect found you because you marketed to what matters to them, when they wanted to hear it, through a channel that they use to find out such things. And you, smart relationship-building marketer, gave them an action they could take to let you know they are open to starting that conversation. This could be an email sign-up, a download of your worthwhile content, a social media follow, a request for a ticket to your webinar. What you do next is where the confidence-building comes in. Generally, you should repeat those steps – release more expert positioning content. More information that makes them certain that you know what you're talking about. Continue to build their confidence in you. You should be the one providing them value, not sitting around waiting for them to realize they need you. When they do realize they need you, the hard work will have already been done.
You may not show up to every chamber event, but you sure understand their business pains. What's more, it doesn't take years of extracurriculars to build these relationships. It can happen in a matter of months. Instead of just networking, you'll be closing.