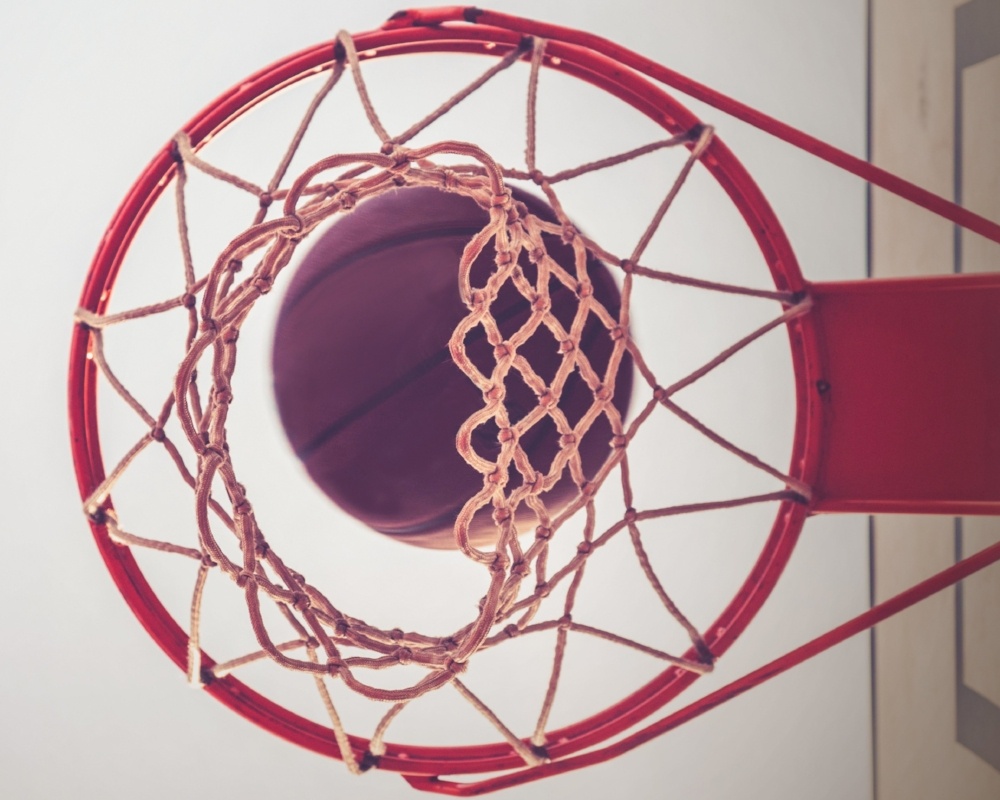 What the NCAA's March Madness Can Do for Your Company's Brand
The NCAA Men's Basketball Championship is a 68-team, 13-city, three-week, cross-country, one-and-done, winner-take-all, bracket-busting free-for-all trek for the national championship, in other words – March Madness.
March Madness is an athletic, cultural, and wagering phenomena that encapsulates America each spring. It comes in like a lion on March 15 and goes out like a lion on April 4, touching virtually every demographic in its path. And because of this, it's a marketers dream.
Competition brings people together. Nothing brings people together like having something to strive for. March Madness unites die-hard fans, bandwagon fans, fair-weather fans, tirekickers, onlookers and even non-fans on the widest communications circle. No one really escapes the madness. If you can create a narrative that brings everyone you target closer to your brand, that's a huge PR win.
It creates boundless crossover public relations opportunities. Business, entertainment, travel, even food and beverage industries borrow PR points from the behemoth that is madness. Madness creates so many crossover PR ops that it is tough to tell where they all begin and end. When you can connect the marketing campaigns of several different connected interests, your brand wins.
Every year the Madness brings brand new hero stories. We all gravitate to the Cinderella, the Underdog, the Powerhouse, the Tradition, the Bracket. No matter who we love, we all have someone to identify with. And that creates new personal narratives. People who follow it will have new stories to tell, new memories and experiences to share.
Which brings me to the word "bracketology," a word born out of March Madness and the silver bullet of Madness marketing. Over 50 million people in America filled out a 68-team tournament bracket last year, most in office, friend or online pools. That my friends, is half as many people as watched the Super Bowl, with an actual rooting interest in the tourney, for at least two, and often three weekends. We're talking 63 games of interest, each with two plus hours of hoops, commentary and advertising to connect your brand to.
Roughly 20 brands control the majority of promotional opportunities throughout the tourney as official sponsors, including AT&T, Coca-Cola and Capital One. But just like the Super Bowl, your brand doesn't have to be an official sponsor to have some fun during the tournament.
A couple of tips to engage your brand with March Madness:
You can't use the phrase "March Madness" for marketing purposes unless you are an NCAA tournament corporate sponsor or partner. You can, however, use it in a blog or byline provided you're not selling anything, which you wouldn't be doing in a blog or byline.


Use the bracket. Come up with your own version of a bracket that will get audiences to engage and interact with your brand. At VI we created the Healthy Foods Bracket that pitted healthy fruits and vegetables against each other in social media fan voting for our Shape Your Future client. The Cinderella Blueberries won in 2013 while traditional power Egg won in 2014. And VI and Shape Your Future won Gold Addy Awards.


Tie your brand into a local team. In our case the University of Oklahoma, Oklahoma State University, Kansas University, OKC Thunder, Denver Nuggets, player alma maters or clients alma maters or connections with other teams.


Turn watching the tournament at work into an opportunity. Social media affords us constant conversations. Have your employees, social team, etc., talk about the tourney, the teams, the bracket, the bracket you created (see above), teams connected to clients, or your brand.
March Madness intrigues and inspires us through upsets and buzzer-beaters and underdogs. The tourney allows the little guy to have a chance against the giants of college basketball. Be inspired. March Madness allows you the same opportunity. No matter how big your brand is, you can become Cinderella.