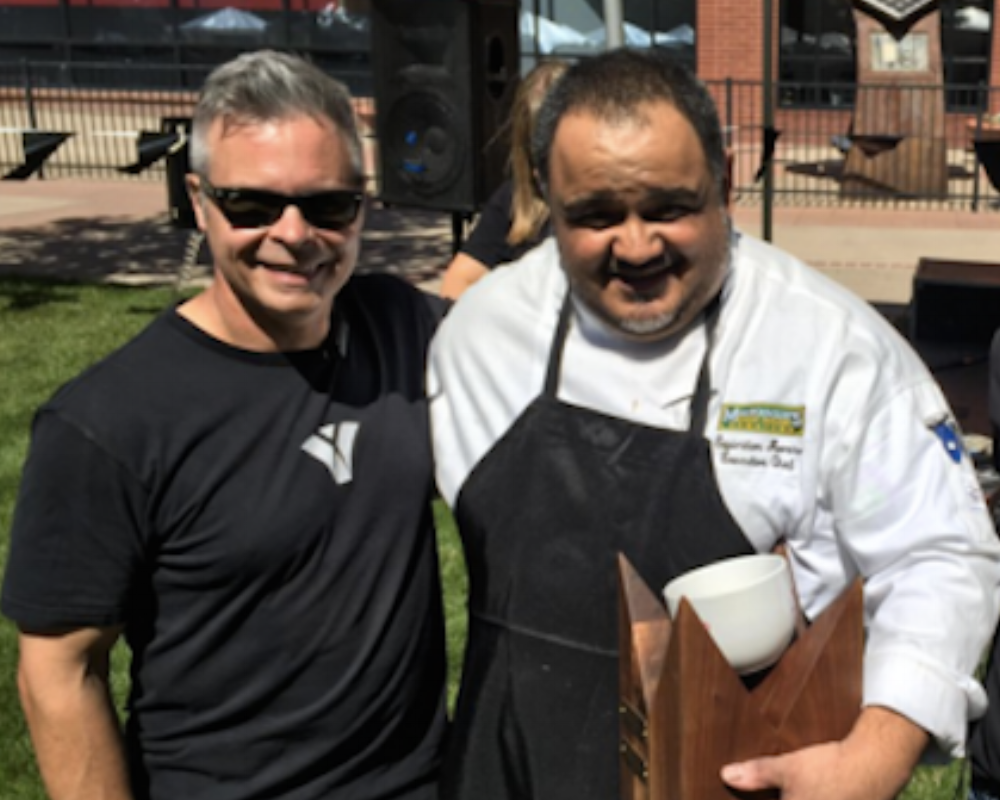 Carne Diem! VI's Chili Cook Off Raises Thousands for Project COPE, Pioneers Musuem
FOR IMMEDIATE RELEASE:
OKLAHOMA CITY (October 2, 2015) – The third carnation of VI Marketing and Branding's Carne Diem was one for the books, the record books.The annual chili cook-off, street party, extravaganza held in Pioneer Museum Park had record numbers for chili entered (65) and money raised (over $3,000), all benefitting Project COPE and the Pioneers Museum.
"What a great year," said VI Partner and Creative Director Steve Sturges. "We didn't double our total from last year but we got pretty close. Thanks go to all the restaurants, the musicians, the VI team and all the chili makers and volunteers who donated time and services that ensure the success of this great annual event. And an even bigger thanks to everyone that turned out on this beautiful fall day for a fun and growing event."

Competing restaurants, who provided gallons of free chili included: Antler's Hilton, Cucuru, Flatiron's, Green Line Grill, Johnny G's, Jose Muldoon's, Judge Baldwin's, MacKenzie's Chophouse, Odyssey Gastropub, Phantom Canyon, Progressive Paleo, Sophia's Sweets and Eats and The Ritz Grill.

Winning the professional division and claiming the coveted Carne Diem Cup was MacKenzie's Chophouse. Winner in the amateur division that had over 35 entries were the Colorado Springs Switchbacks.

The real winners were Project COPE, the Pioneer Museum and everyone who had a hand in the biggest Carne Diem to date.
About VI Marketing and Branding: VI Marketing and Branding, is a marketing communications firm headquartered in Oklahoma City. Formerly a full-service advertising agency, VI has evolved into a marketing communications firm with expertise in developing marketing programs, strategic planning, branding, public relations, social media and digital media, in addition to the traditional creative and media services of advertising agencies.
For more information visit www.vimarketingandbranding.com.