5 Expert iPhone Content Creation Tips to Boost Your Social and Digital Marketing Efforts
Content creation can seem harrowing at times. Whether you're not sure where to start or what tools you need to capture your creative vision, producing quality work doesn't always have to include pulling out the fancy equipment. In fact, it's often as simple as pulling out your smartphone! That's why we've put together 5 of our best tips for creating content that you can put to use with your mobile device.
1. Clean Your Camera
It might seem silly, but it's crucial! Cleaning your camera lens with a microfiber towel or even the back of a soft t-shirt before capturing content can make a world of difference. Minimal effort can dirty up a camera lens. It can be as simple as the natural oils on our hands rubbing onto the camera or dust transferring onto the lens from day-to-day use. Check out the difference in these photos from Reddit: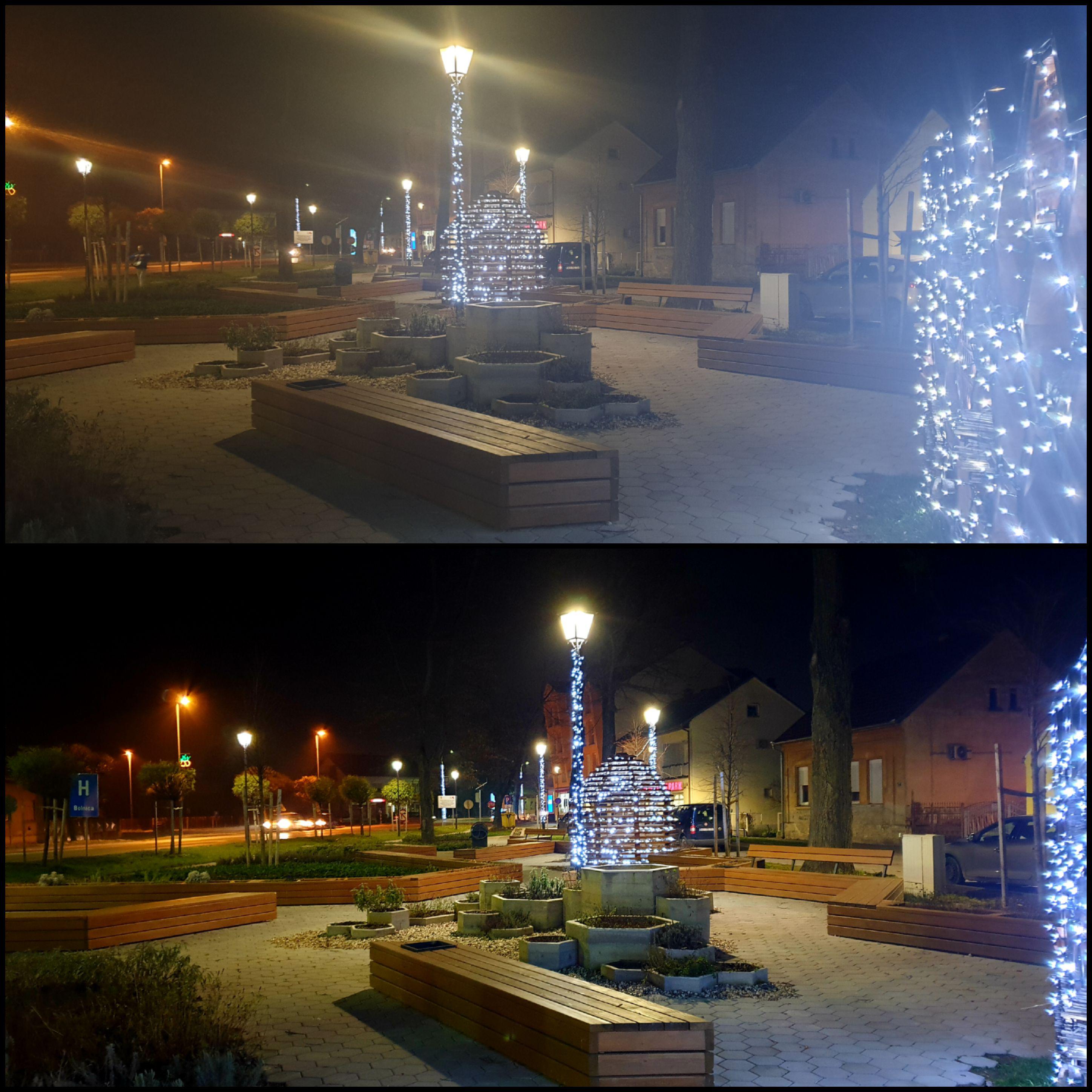 Source

When you're ready to capture content, just give your lens a swipe with a soft cloth and it will give the content you produce sharper quality.
2. Use the Rule of Thirds
The Rule of Thirds is an incredibly simple standard to go by when taking photos on your phone that makes a world of difference. The rule helps you to balance the main subject of the photo with negative space in order to make your photo interesting and draw in the viewer's eye. Below we have an example of a photo taken with the Rule of Thirds versus without. Can you tell the difference?
When employing the Rule of Thirds, all you have to do is make sure you are framing the subject along the left-third or right-third of the frame to make the image more interesting to the viewer's eye. You can easily do this by using a grid when taking photos! To do this on your iPhone, go to Settings > Camera > Grid to have this setting available every time you open your camera.
3. Find Good Lighting (Or Make It!)
Lighting is key when capturing any content - even on an iPhone camera! When seeking out the perfect place to snap your shot, locate an area with evenly distributed natural light. Avoid harsh, direct sunlight as this can create shadows.
If you are in an area with limited access to natural light, no worries! You can create your own lighting with a common tool that has been popping up in homes across the globe - especially after Zoom calls in 2020 began showcasing just how dismal at-home lighting can be. The ring light is a great way to create good lighting in dim, indoor areas and is especially great for taking portraits.
4. Crop Photos Without Diminishing Quality
The temptation to zoom in when snapping photos is real. However, it's not necessary to use the zoom function when taking pictures on your iPhone. In fact, it's encouraged that you don't! Zooming in might give you a closer look at the subject of your photo, but 9 times out of 10, your image ends up grainy and at a far lower quality. This problem can be combated with the crop tool built into your iPhone's camera app.
By focusing on the desired subject and taking your photo without zooming, you will end up with a higher quality image than if you had zoomed. Then, if you want to crop your photos to a certain size, your iPhone actually gives you preset crops that you can implement in your camera app.

Available options include freeform, square, wallpaper, 16:9, 5:4, 7:5, 4:3, 5:3 and 3:2. You are also provided the option to use any of these pre-specified crops vertically or horizontally where you see fit.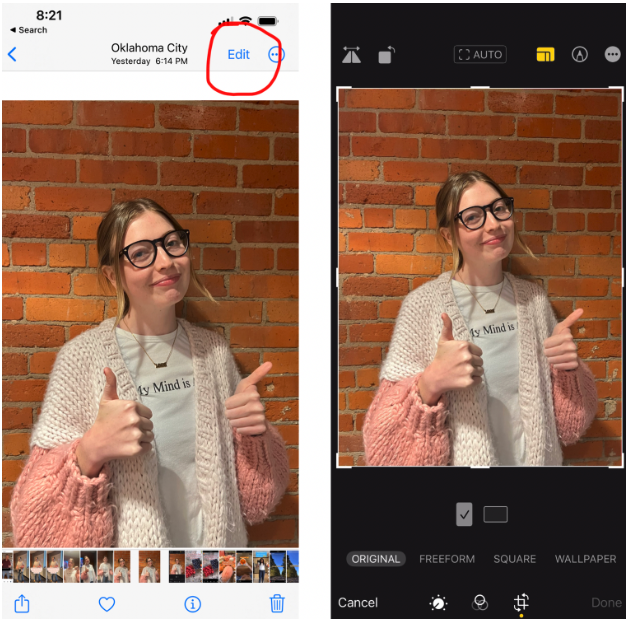 5. Know Your Orientation
Horizontal videos and photos always feel like a good idea in the moment. But when it comes time to share your treasured memories on your Instagram or Facebook story, you're left with a choice: to zoom or not to zoom.
A good rule of thumb is to capture your content vertically if you plan to use it on social media. Horizontal orientation is fantastic if your content is going to be viewed on television screens, computer monitors, or tablets, but when it comes to viewing on smartphones or social media - vertical is king. So when it comes time to snap your next picture or video, think about where it will end up and what orientation makes the most sense.
Your best bet? Snap a few of each!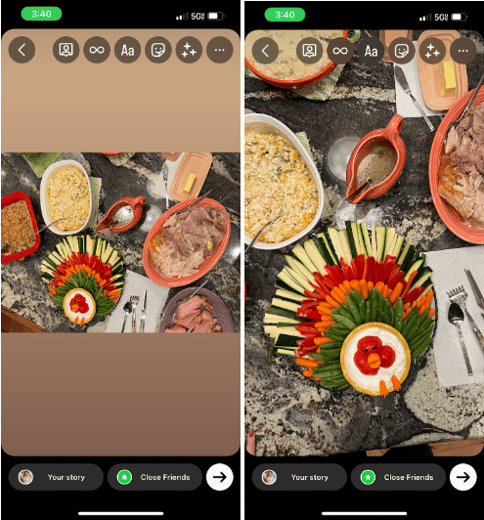 Overall, gathering content on your phone is a great way to capture quality, timely content for your clients. Have a shoot coming up? Employ these tips and we guarantee you'll be thrilled with the results!
Ready to take your content to the next level? Let VI help!
Our Digital Media and Content experts have years of combined experience in creating quality content. Whether you're looking to revamp your social media feeds or simply add more timely content to your profiles, let us help you amplify YOUR brand! Give us a call at (405)525-0055 or click here to send us a message.