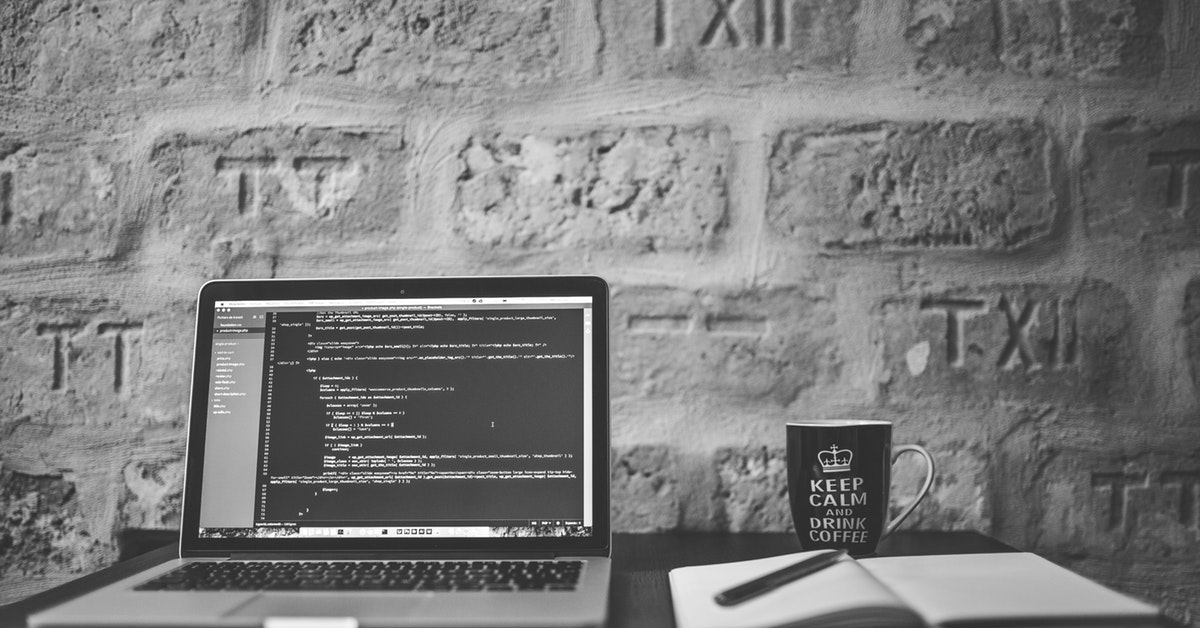 Why Not Wix? 7 Reasons to Custom Build Your Professional Website
Building a brand-new website can be a daunting task for a business, especially if you are starting from scratch. You may be debating if you should have a custom site built or try to build it yourself. If you've spent any time researching some website-building tools, you've likely heard of services such as Squarespace, Weebly, and Wix, and others.
These services advertise that you can build a beautiful, mobile-friendly website, including all the bells and whistles, with just a few clicks — and without having to touch any complicated code. However, these plug-and-play websites come with their own sets of drawbacks too. In this post, I'm going to focus on Wix in particular, and call out some of the reasons it would be better to avoid using the "IKEA" of website tools and what you should do instead.

1. Actually, Not That Popular.
Among the most popular content management systems (CMS) used across the internet, Wix is in second place. Sounds okay, right? But that is only about 7% of total sites. Instead, WordPress dominates, with over half of all websites on the internet using it as their CMS of choice. Some of these sites Include: TechCrunch, BBC America, Sony Music, Guggenheim, and The Walt Disney Company. Oh, and Snoop Dogg — fo shizzle.

2. Limited Functionality and Flexibility
Although an out-of-the-box ready website may seem appealing, it also means you're confined to that box. When you build your site within the Wix framework, you can only pick and choose from their supported apps to add functionality such as forms, sliders, galleries and more. If you want to mix and match elements, add something a little more customized to an app, or...if they just don't have what you need — you're out of luck. Lastly, you have to be mindful of the apps and add-ons you'll need. Wix is a "freemium" site. Meaning, the basic CMS is free to build on, however, an ad-free site plus all plugins and other premium features can start to add up in costs.
3. Pre-Built Templates Only — and No Switching Later!
One of the most restrictive aspects of a Wix website is that once you select a template, you cannot switch to another template. Wix explains that if you do want to change, then you can "create a new site with the new template." So, you're stuck recreating pages and content just to update your look and feel. Additionally, their templates make the same cookie-cutter themes available to everyone. They are made to be one size fits most and lack uniqueness. In an age where the web landscape is constantly changing, you don't want a simple modern website skin update to mean a whole NEW website from scratch. You'll save time and money in the long run.
4. No Code Access — Even If You Want It
Speaking of the look and feel, if you happen to be a little code-savvy and wanted to add some custom CSS to your theme...sorry! That is also not an option with Wix. You must make any CSS style changes on each page within the editor, which can lead to a lot of repetitive work. Again, your time-saving, budget-saving website begins to become the opposite of what it originally advertises.
5. Customer Support — Take a Number.
Wix offers an extensive library of help articles walking you through all aspects of their service. But if you need to reach out to a real human for additional support, it appears things can go downhill quickly. Wix customers often encounter unresolved ticket, no live chat and long waits on phone callbacks.
6. You Have to Host With Them
If you create your website with Wix, you have to use their servers to host your website. While that's nice and simple for those who are not savvy with different hosting options, it locks you in, no matter what. So, if your website starts running slowly, or if you want to transfer your site's data to another domain — you just can't.
7. You Are Stuck With Them
Say you do decide to create your website with Wix or another self-develop CMS, and then after a while, you have outgrown their service or any of the reasons above start to drive you crazy. Unfortunately, you don't get to take anything with you after this messy breakup. Wix does not allow you to export or transfer your website in any way to an environment outside of Wix. That means that if you have 100+ blog posts or a large PDF resource library, you'll be manually downloading, copying & pasting, and essentially, starting from ground zero for every page, post, and element of your site. That's a heavy lift for any marketing team. This starts to dig into your ROI for the originally budget-friendly site.

Other website building tools such as Squarespace or Weebly may be better or worse at some of the items above. But to some degree, these issues will be present in all of these options. It's understandable that these offerings are appealing, especially when budgets are tight and developing a website seems daunting. It's true, these services do make it very easy to set up the most basic site, giving you an online presence. What they don't do is allow you to build your online brand with fluidity and nimbleness that will grow and change with your brand.
Other website building tools such as Squarespace or Weebly may be better or worse at some of the items above, but to some degree, these issues will be present in all of them. If you're in the market for a more robust, powerful, high-performing website — one that can grow with your business — a custom site is a better investment. Click here to read more about the standard VI sets for our fully custom-built websites, and check out a few of them.