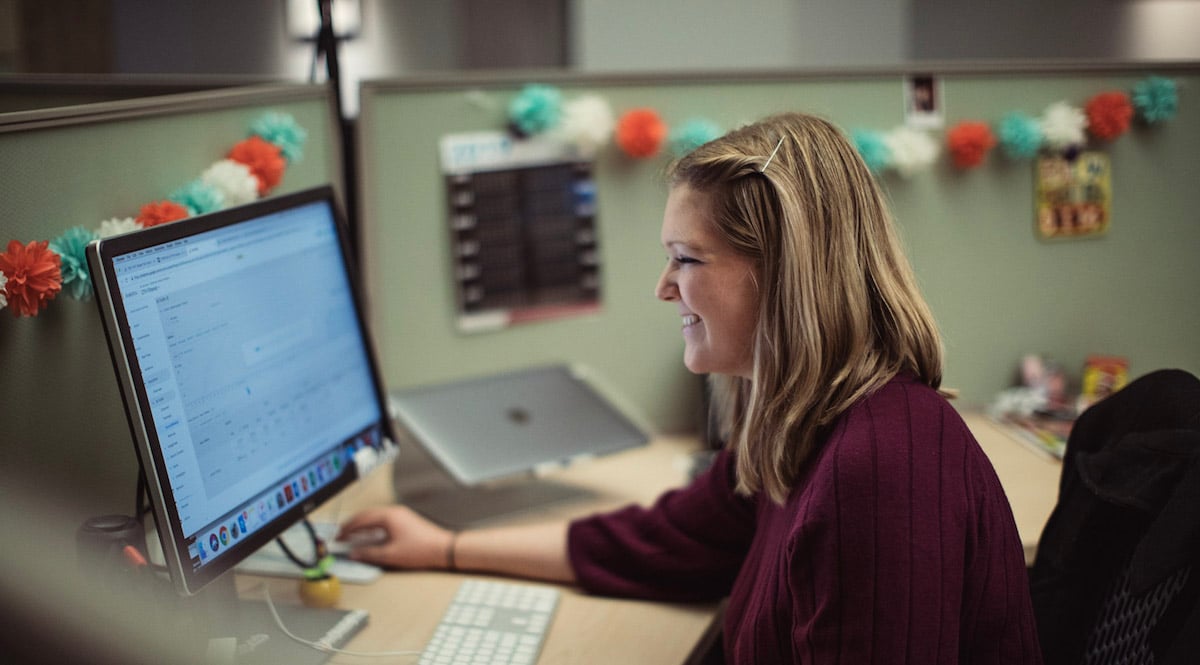 Reporting on Digital Marketing: Tips for Optimizing Your Next Campaign
When it comes to executing a successful marketing campaign, it's all about iteration and learning. We can't expect to know all the right answers from day one. Sure, can gather great insights on how to achieve our campaign objectives, but how do we bridge the gap between campaign planning, execution, and the results we're seeing in order to optimize for the best possible campaign performance? The answer? Reporting! Or, the way we analyze and communicate the results, trends, and insights based on our campaign's performance.
Reporting might not seem as glamorous as developing strategies or brainstorming creative ideas, however, it is a quintessential component of the process. No amount of creativity or strategic excellence matters for our clients unless we are able to show how campaigns are performing, how we can optimize, and in turn, what their return on investment will be.
Effectively reporting on campaigns requires a lot of work on the back end. Setting up tracking can be tricky and tedious but it's vital. Making sure your campaign is tracking correctly can make or break your ability to analyze the data properly. But when you do begin to see results poor in and an opportunity to optimize is presented, it can be very exciting and rewarding.
When it comes to compiling a report that is comprehensive, relevant, and action-driven, there are 5 essential components to remember.
1. Tracking
Before the campaign even begins, tracking in some capacity should be set up. Tracking follows the campaign and can provide deeper insights of the user's path, conversions, and website traffic. It can be a tough thing to get started, but after it's been set up, you'll never want to be without it.
2. Analyzing the Data
Metrics pulled from campaigns are a great way to illustrate performance – from impressions, to view rate, to click through rate. These numbers pulled from the platform are probably the most cut and dry part of reporting. Typically, these kinds of metrics are not where you rest your laurels, but they do help inform behavior that can lead to new insights about the user journey towards true conversion.

3. Comparisons
Pulling the numbers are only half the battle. Reporting on them is only affective if we provide them in the right context for a full understanding of how our campaign is doing. When you simply report on one metric like current click-through-rate (CTR), you find yourself (and your team!) asking..."so what?" To give proper context to a specific metric, we often use performance comparisons to try and better understand a baseline. We change the context of what we're communicating when we can report, for example, that our campaign is performing at a 3 percent CTR in the month of September compared to a 1 percent CTR in August, or an average 2 percent CTR last quarter. Again, what's most important is when we can report on our main objective. For example, we can use comparisons to report on an objective like sales data on a time-bound basis like year-over-year, or which creative piece performed better during and AB test, or compare data across multiple campaigns. The possibilities for positioning data are endless but it's important to communicate the data in useful and unbiased contexts.

4. Insights
Insights are the nuggets of truth you uncover from data that help inform your campaign strategy and can occur during any point of a campaign. While research is done prior to campaign execution, it's key to never stop the learning process. A good way to gather informative insights is to ask good questions. Before diving into a reporting data, make a list of high level questions that you think, if given the answers, would validate your campaign strategy or lead to optimizations you need to enhance performance. Gathering insights can be an art and a science. It's important to be exhaustive when finding data points to make sure the insight you pull is valid. Lastly, it's important to remain objective. Consult peers and additional research before taking your insight as truth. Sometimes it's easy to get excited about new information and put all your eggs into that basket.

5. Action
All reports should be followed by action. Yes, the gathering and communicating of data is essential, but the real magic happens when you take those insights and apply them to action-driven optimizations. Reporting should always end with more questions, more information to discover, and a list of action items or recommendations of next steps.
These 5 factors are just a sliver of the big picture of reporting. At VI, we focus on using the best tools in the biz to pull the most accurate data in the most efficient way. As a Google Premier Partner, we utilize Google's Datastudio for the majority of our reporting. It works with several platforms directly and provides various ways to illustrate your data in an engaging way.
Reporting has changed as marketing has become an increasingly digital territory. Due to this, an element of reporting that has become more important is having data shown in real time. We like to keep reports consistently up-to-date which creates a hub for monitoring campaigns. By doing so, we're constantly able to provide fresh insights and recommendations on a much more frequent basis.
In a nutshell, reporting is an evolving part of achieving marketing objectives that will always be essential. As new tools emerge and more data becomes available, we'll keep optimizing and keep learning.
Learn more about digital strategy here.