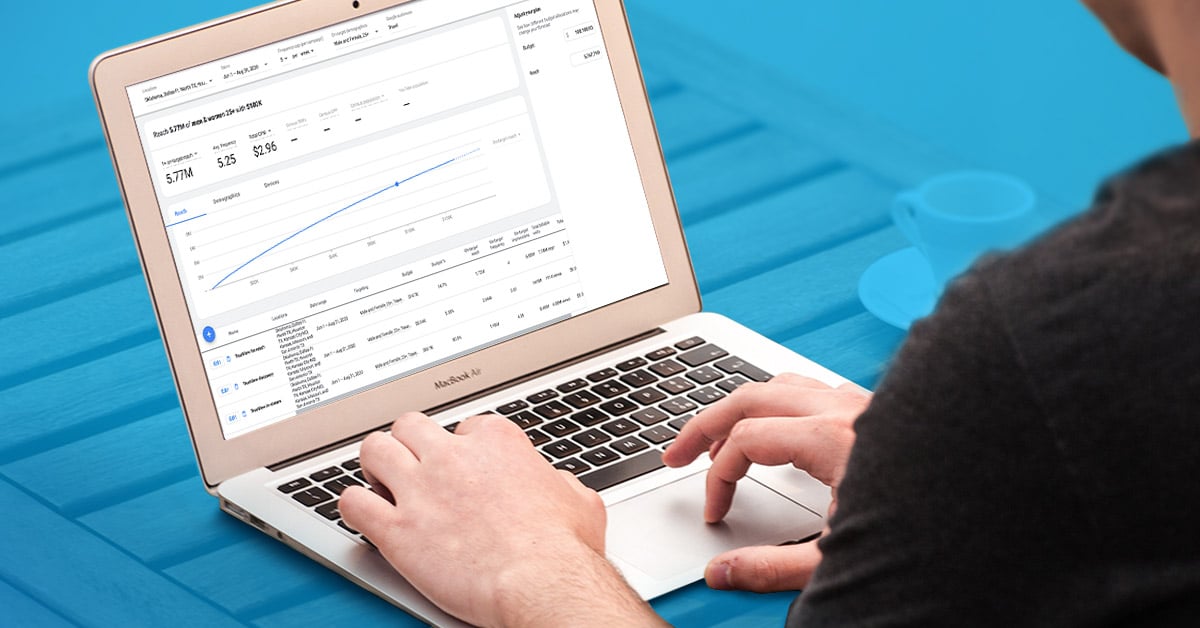 Agile Digital Planning in a Time of Uncertainty
Any media planner will tell you unpredictability is a constant variable in their everyday practice; whether they're attempting to plan around their industry's perceived seasonality; predicting the ebbs and flows in consumer preferences; estimating available on-target inventory in an ad exchange; or deciphering the decisional calculus surrounding the impact of a global pandemic, uncertainty is always present in media planning.
How a marketing practitioner maneuvers among any number of extraneous factors can change on a dime—but any plan is better than no plan at all. If market uncertainty has upended your "Plan A," consider following these steps while crafting your "Plan B."
SET THE STAGE
It's important to set parameters before jumping into research and planning, lest you overwhelm yourself and delay your project timeline. Start off with intra-industry research and find out how your industry's leaders are responding. There's a strong chance they're encountering the same roadblocks. Use their accounts to set the stage for your brand's next steps.
SURVEY YOUR ENVIRONMENT
After you've gauged your industry's discussion surrounding the topic at hand, survey your own environment. Utilize web analytics tools (e.g., Google Analytics) to support the anecdotal evidence from your initial fact-finding research. Based on your first-party data, is your brand experiencing what others in your industry are? If so, you should begin crafting a strategy and supporting action items for your brand's response.
It's important to identify specific channels where your brand may be being impacted. Assess each channel where your brand is present—whether that be social, paid search, display, OTT, digital video, etc. If there are significant performance improvements or declines, take note and use that information when reallocating media dollars.
Of course, there are also times where societal discourse may deem your brand unneeded, in which case it might be best to lay low or embark on a public relations campaign.
UTILIZE PLANNING TOOLS
The previous two steps should have helped you hone your focus on areas for needed improvement. If you have determined it makes logical sense for your brand to continue advertising, break out the planning tools at your disposal, and use them as a guiding light—remember: any plan is better than no plan at all. These tools should help you forecast where traffic may be shifting, and subsequently, where your media dollars should also shift.
Google Ads' planning tools get stronger by the day and are a great place to start, as they are fueled by Google's industry-leading machine learning algorithms and vast network of available inventory (See 'Keyword Planner,' 'Reach Planner,' and 'Performance Planner'). One caveat to consider is that planning tools are typically built on trends and existing campaign performance; therefore, they may not be reflective of real-world events that could destabilize your industry. Nevertheless, you should marry those findings with your website's first-party data to craft a sound, strategic plan.
CONSTANT ASSESSMENT
Finally, after you have conducted solid research, evaluated the viability of channels, developed forecasts, and reallocated budgets, it is absolutely vital to assess your changes day-by-day.
Media planning is not perfect and should be treated as such. Further developments in world events or social sentiment may necessitate additional shifts. If so, the process is iterative, so simply rinse and repeat to begin formulating "Plan C."
Find more content on digital strategy here.