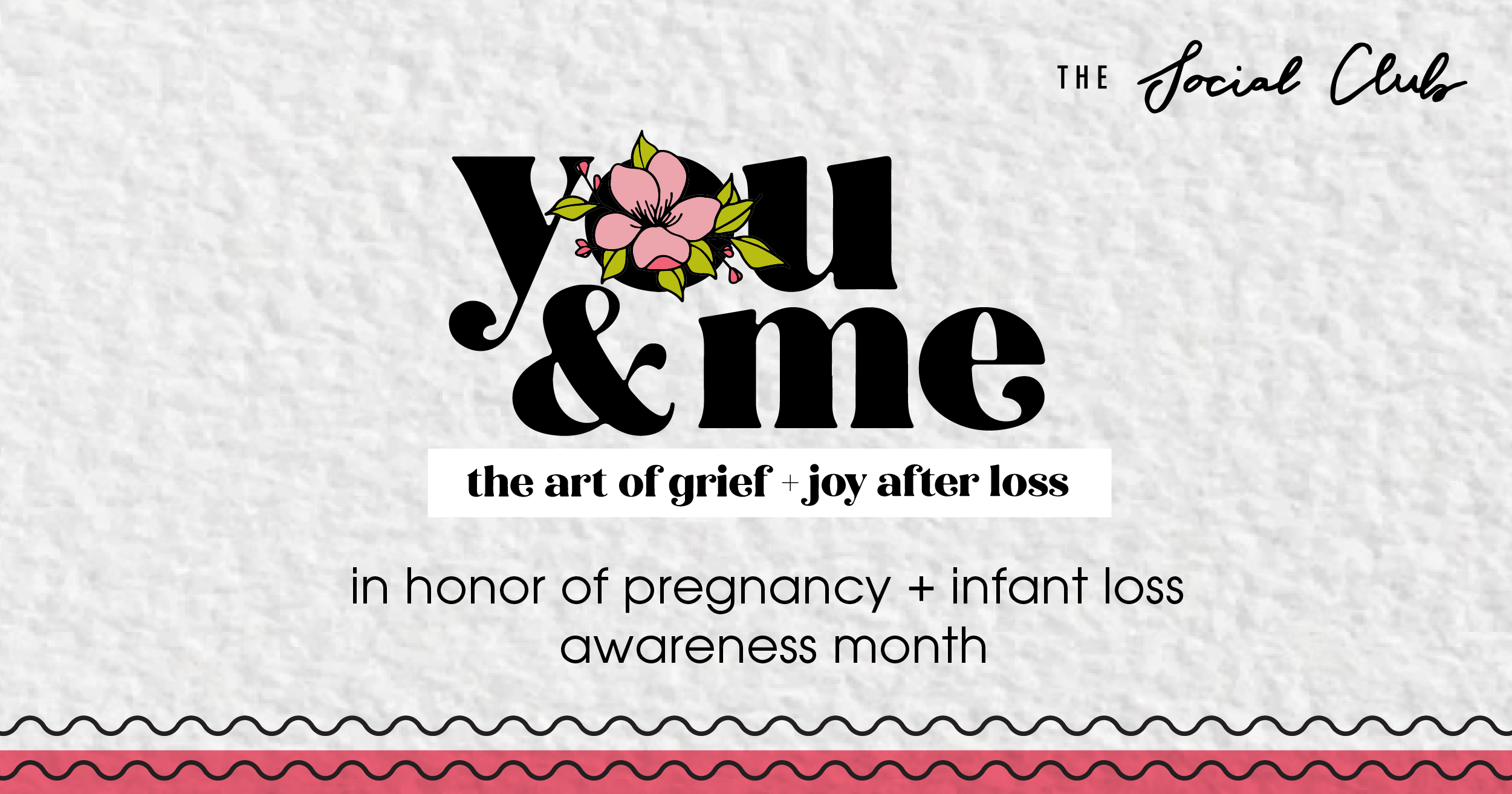 You & Me by VI Creative Director, Erin Robinson
VI is so proud to announce that Erin Robinson, local artist, and VI Creative Director, is creating change in our community with a collaborative, free art show, You & Me: The Art of Grief and Joy After Loss.
In honor of Infant and Pregnancy Loss Awareness Month, and to end the stigma and the silence that surrounds infant loss, Erin and seven other local artists will display their original work at The Social Club this Friday, October 15th, at 6 PM.
When asked about her inspiration for the show, Erin said "I wish that the pain and grief of miscarriage were not something that so many women knew, but even though it isn't rare it still feels very isolating. When I had a miscarriage, I was lucky to have women pour into me. Their stories gave me strength in ways that I didn't know were possible. They also taught me that I was allowed to speak about what happened. What I went through forever changed my life and being able to talk through that and process it not only at the beginning but even months and years later, is invaluable. I want to pass that gift on and open the door for other stories and to honor their babies."
Erin's art will be featured alongside Oklahoma artists who have been impacted personally by miscarriage or infant loss, including Ely Fair, Brooke Serlo, Kayli Lyons, Megan Reeves, Lindsay Zodrow, Hayley Owen, and Lauren Freeman.
In addition to viewing artwork, attendees will have an opportunity to join in the Wave of Light, which takes place every October 15th as a way for bereaved parents, families, and friends around the globe to commemorate the loss of a child. At 7 p.m., those who wish to participate will be provided a candle to light.
There will also be cards and lapel pins for sale, and all proceeds will go to Calm Waters, a nonprofit that helps families on their path with grief.
"My heart breaks for every person who has had to deal with loss like this," Erin said. "It is quiet and lonely. But you aren't alone. The more this grief is brought to light, the more we can support one another. I choose to tell my story and be vulnerable as a way to bring healing to survivors and to remember my daughter, Lottie."
VI is beyond proud of the change Erin is making in our community, and we encourage you to attend this incredible show.