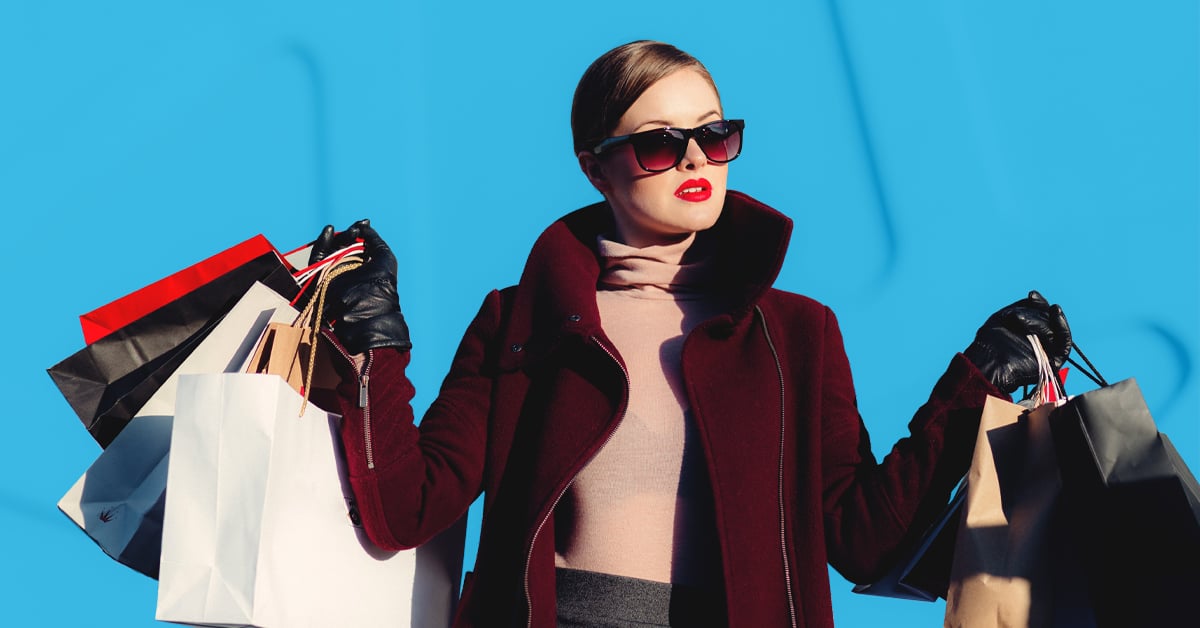 Audit Your Brand's Ecommerce Buying Experience with These Five Must-Haves
The outbreak of COVID-19 has led to a predictable uptick in consumer online spending. In an October 2020 study from eMarketer, retail Ecommerce sales in the United States increased by over 32% year-over-year (2019 to 2020).
Meanwhile, a June 2020 study from Mintel reveals a stark change in consumer shopping behavior with 56% of consumers saying they will try to spend less time in stores and 48% reporting they will do more shopping online.
Because of these changes in consumer behavior, your company's online presence takes center stage now more than ever. Businesses with an effective digital strategy are in the best position to succeed. Conclusion? It's time for your brand to implement a sound digital strategy in order to stay competitive and optimize for sales in 2021.
We've outlined five no-brainers to effectively provide your customers with a great digital experience and boost sales.
1. Be Transparent, Direct and Consistent
This isn't a new concept but it is incredibly important. Consumers are smarter than ever and don't like being misled. It's important to be consistent in all aspects of your business — especially with your brand's digital experience.
Be totally transparent and direct with what you are selling when using paid media and ads. Your brand position and messaging should always remain consistent so customers can get familiar with your brand voice and how you promote your products and/or services. This is the best place to start when addressing your brand's digital experience at a foundational level.

2. Streamline the Buying Process
It's amazing how many online retailers have a poor online buying experience. Use the tips provided below as a checklist to audit your online buying process.
Minimize the number of pages and clicks needed to complete the purchase. The fewer clicks to get to your desired result (purchase, form submission, etc.), the more likely the consumer is to follow through. Are there any areas you can optimize?

An effective way to do this is by implementing Ad Extensions with your paid search campaigns. This gives the consumer more places to click and interact with your business while directing them to the preferred page on your website.

Ensure all advertisements are linked to the proper page on your website. Consumers are more likely to click out of a page if it takes them to an unexpected place on your site.

Offer fewer choices. Too many options can overwhelm a consumer and lead to indecision, which will lead to lost sales. Structure your website in a way that limits the number of products a consumer can see at once.

Last but not least, Page Speed. The fact of the matter is, if it takes too long to load your shopper will abandon.

A great way to check your speed health is through

Google's "Test My Site" feature

.
3. Have a

Good

Great Mobile Experience
The way consumers purchase products is constantly evolving. In 2020, eCommerce is more prevalent than ever and if your business doesn't have a good mobile experience, you are losing out on sales. Let's look at a 2019 study from OuterBox:
79% of smartphone users have made a purchase online using their mobile device

in the last 6 months

80% of shoppers used a mobile phone inside of a physical store to either look up product reviews, compare prices or find an alternative store location.
This data emphasizes how important it is to have a good mobile experience. Refer back to "Streamline the Buying Process" when it comes to your mobile site too. Tips still apply!
4. Identify Your Brand Position
What are the unique things that your brand does that gives you a competitive edge? Effectively communicating your unique value propositions (to the right audiences!) will help your potential customers to make their purchasing decisions.
Do you offer free delivery or installation? Do you donate a percentage of profits? Let your customers know.
Make sure your offerings are clear and upfront. You may just earn yourself a brand loyalist in the process!

5. Utilize Remarketing
Remarketing is arguably the single most effective way to increase sales online. It allows your business another opportunity to connect with engaged customers who have already interacted with your brand once. This keeps your product or service at the front of the customer's mind and provides an additional opportunity for them to convert through your sales funnel. It is a great strategy to use if you are currently running a special offer or promotion and helps create a sense of urgency with the customer.

Developing an effective digital experience is critical to your company's online purchasing success. When you devote careful effort and resources to your digital experience, shoppers will come back over and over.
Interested in learning more about identifying your brand position?