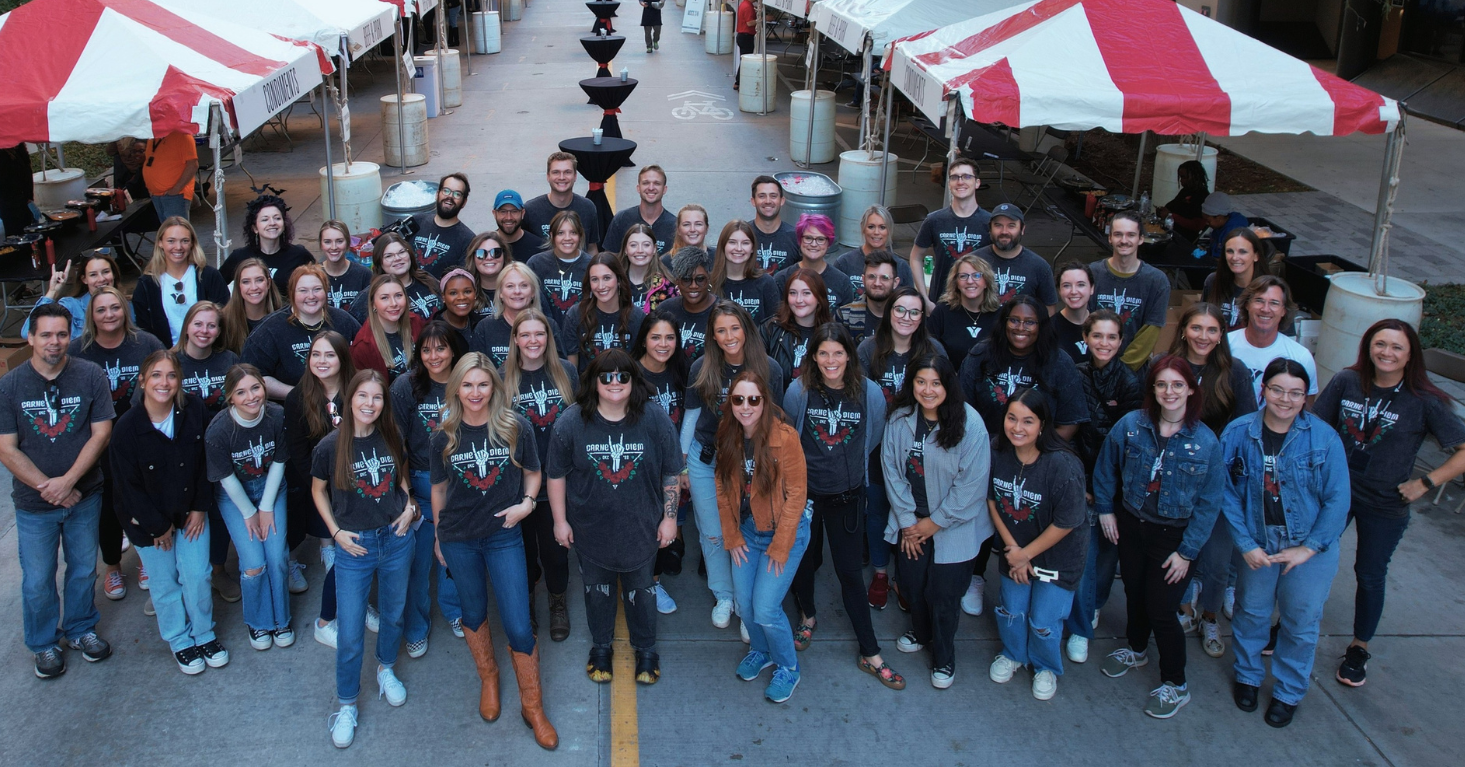 VI Raises $10,515 for United Way of Central Oklahoma
VI Marketing and Branding's 20th Annual Carne Diem Chili Cook-Off raises $10,515 for the United Way of Central Oklahoma.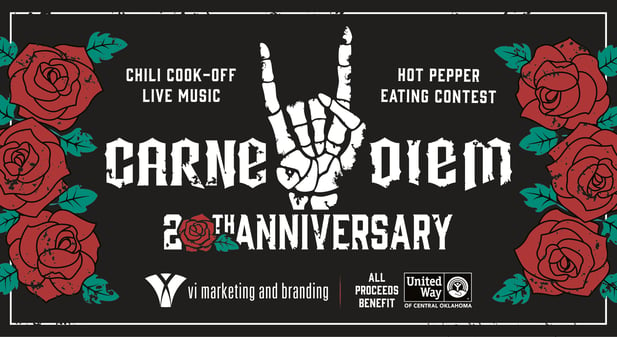 FOR IMMEDIATE RELEASE
OKLAHOMA CITY, OK (October 25, 2022): VI Marketing and Branding hosted the 20th Annual Carne Diem Chili Cook-Off to benefit the United Way of Central Oklahoma last Friday, October 21, 2022, at the agency's headquarters at 125 Park Avenue in downtown Oklahoma City. A total of $10,515 was donated to the United Way of Central Oklahoma because of the event.
Every year, VI Marketing and Branding hosts Carne Diem, a chili cook-off and block party in the heart of downtown Oklahoma City. This family-friendly event brings thousands of people together over bowls of steaming chili and a great cause. The event hosts both amateur and professional categories as well as a pepper eating contest, live music, and tons of fun. In 2022, a $15 donation to the United Way of Central Oklahoma earned event attendees free drinks, popsicles from Ms. Freezle's Dairy Area, and three bowls of chili. Expert judges were chosen to sample amateur and professional chili and were tasked with naming the 2022 Carne Cup winner.
Over 60 varieties of chili were served at the event by amateur cooks and professional chefs from local restaurants. Participating restaurants included SPARK, Scratch Kitchen & Cocktails, The Manhattan OKC, Richey's Grill, Prairie Gypsies, Equity Brewing Company, Molly's Tamales, FLINT, and the First National Center. Beer was also available for purchase from local truck, The Big Friendly. Live music was enjoyed from King Cabbage Brass Band, The Wise Guys and Quesadilla, whose lead guitarist, Johny Guerrero, is also a Digital Strategist at VI. Contestants who participated in the hot pepper eating contest competed for one free night's stay at The National.
An expert panel was assembled to judge amateur and professional chilis. Professional judges included Senior Writer at 405 Magazine, Greg Horton, Senior Vice President at HUB International, Daniel Medley, Vice President of Corporate Partnerships at the OKC Thunder, Will Syring, CEO at Downtown OKC Partnership, Phi Nguyen, Managing Partner of Acorn Growth Companies, Rick Nagel, and VP of Sales at Griffin Communications, Wade Deaver. These qualified chili judges named Equity Brewing Company as the third-place winner, Molly's Tamales as the second-place winner, and the coveted Carne Cup was awarded to the new First National Center.
"Carne Diem raises much-needed funds for United Way, is great for VI's culture, and is an anticipated event in downtown Oklahoma City. It's a lot of work, but well worth it", said CEO of VI Marketing and Branding, Tim Berney. "We raised a Carne Diem record $10,515 for United Way of Central Oklahoma and had a ton of fun doing it."


About VI Marketing and Branding
VI Marketing and Branding is a full-service marketing communications firm with expertise in digital marketing, strategic planning, branding, public relations, and social media. VI has won almost 2,000 awards for creative excellence and superior results. The 33-year-old firm is headquartered in Oklahoma City.
Media Contact:
Jacquelyn Berney
President | VI Marketing and Branding
jberney@thevibrand.com
405.525.0055
www.vimarketingandbranding.com
###