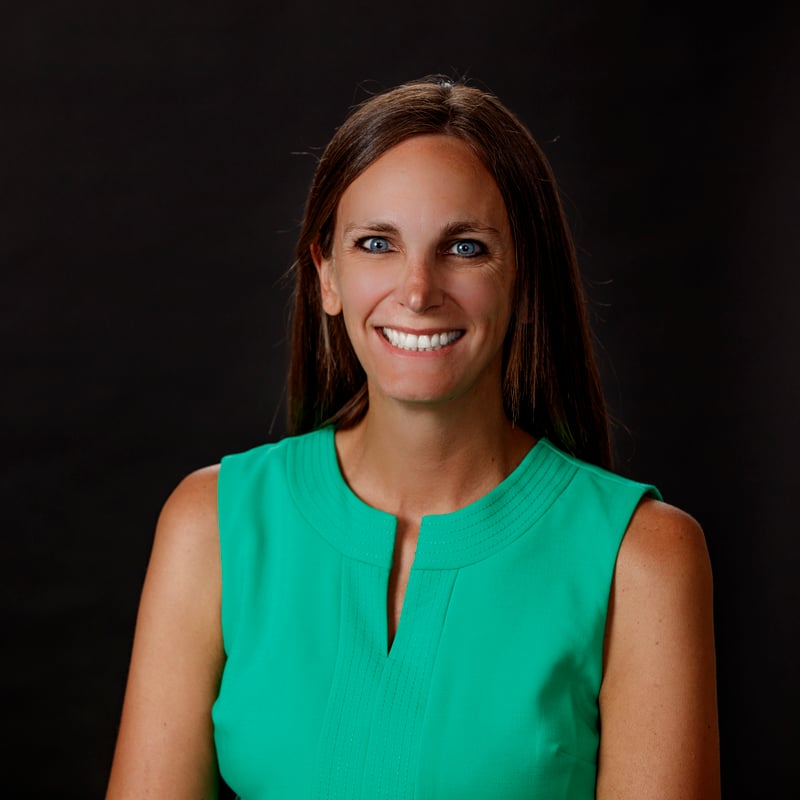 Greta Anglin: OKC Ad Club's 2022 Distinguished Woman in Advertising
After 17+ years of service at VI, Greta's passion for public health and behavior change marketing is unmatched. Although she's our VP of Strategic Marketing, that doesn't mean she won't roll up her sleeves and lend her expertise anywhere it's needed.
This unwavering dedication doesn't stop at her career either. She's an incredible wife and mom to three adorable (and sometimes ornery!) kiddos as well. We're not totally sure how she pulls it all off, or honestly that she's even human, but we're beyond grateful for her leadership. That's why we're taking a moment to sing her praises, even though she'd never ask for it — which is just one of the many reasons why she's so great!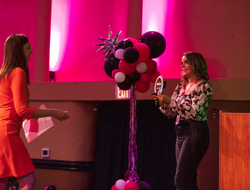 Over the past two decades, Greta has served on the OKC AdClub Board, LOYAL and Leadership Oklahoma City, along with countless other committees — and she has a long list of awards and accolades to prove it! Most recently, she was named AMA's Marketer of the Year in 2021.
She's also been recognized as:
On top of her other accomplishments, she's presented at:
The National Conference on Tobacco or Health

The National Conference on Health Communication, Marketing and Media

The Break Free Alliance Promising Practices Conference

The Southern Obesity Summit

The 7

th

Generation Conference



And while these accolades are impressive, they aren't what motivates her. Take it from Group Account Director, Valerie Trammell: "If you ask Greta which aspect of her career she's most proud of, it's not her accolades, award-winning campaigns or the respect she's earned from her peers. It's the change she's seen in our community as a result of our work."
Much of Greta's success is fueled by her work ethic and relentless pursuit of excellence. She may hold her team to extremely high standards, but make no mistake: her expectations for herself are even higher.
Just ask Creative Director, Erin Robinson: "I've never met someone more dedicated to their work than Greta. She's shown up for me personally and professionally in ways that go above and beyond and has this incredible ability to care about both the big picture and the tiny details."
Group Account Director, Lindsey Funk, echoed her sentiments: "Greta is the MOST dedicated person: to her work, clients, team and to VI. She is always in it to make things better, whatever it takes."
And Renee Harriman, VI's VP of Media, agrees: "Greta's strong work ethic and passion for excellence are a force to be reckoned with!" 
From integrity to intelligence, Greta embodies every one of VI's core values with grace — both inside and outside of work. Each day, she shows up ready to lead by example, invest in her employees and solve her clients' greatest marketing challenges. As our backbone, fearless leader, colleague and friend, Greta Anglin rules.