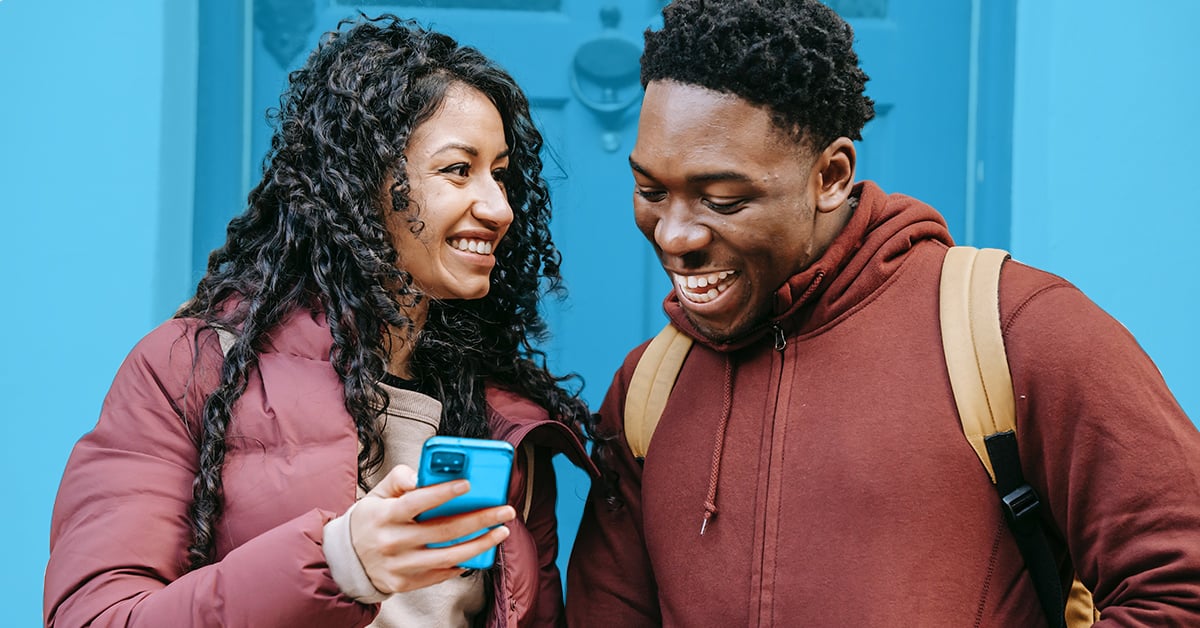 5 Digital Marketing Trends to Watch in 2021
Digital marketing is constantly evolving - as marketers, we must not only keep up, but anticipate future marketing trends as well.
Technology, increased screen time, and the constantly rising influence of the web and social media, brands are utilizing more digital marketing initiatives than ever before.Digital marketing offers sophisticated targeting and reporting capabilities that allows advertisers to spend their budgets on the most qualified users, subsequently increasing their return on investment.
As digitally focused marketing continues to expand, it's important to stay ahead of the curve in order to create effective advertising and reach your marketing objectives. As we look ahead to 2021 and beyond, here are 5 digital marketing trends to look out for:
1. Video Content
Video is one of the most effective advertising tactics to grab a user's attention and quickly communicate the brand message. From social video to Google TrueView and programmatic advertising, video ads consistently garner more positive results compared to their static image counterparts. Take TikTok for example; it's focused on short-form video content and the platform itself is easy to use, as a viewer, as well as a creator. In fact, videos created on TikTok earn 17 billion average views each month, and users in the US grew by 85% in 2020. Further, according to Google, YouTube reaches more 18- to-49-year-olds in an average week than ALL cable TV networks combined, and even Twitter, videos are 6 times as likely to be retweeted as static photos. There's no denying the numbers or the power of video content, and smart marketers will continue to incorporate it more in their 2021 digital marketing plans.
2. User Generated Content (UGC)
eMarketer reported that 62% of consumers are more likely to buy a product if they can see photos and videos from other customers first. When asked why, consumers said seeing another users media allows them to see something about the product that may not have been initially obvious. Seeing content from real customers increases a brand's credibility and gives customers a candid perspective on their products and services.
Most consumers say less than half of brands share authentic content and user-generated content can be used as a method to bridge that gap. User generated content (UGC) can also be utilized to build trust between brands and consumers. For example, 30% of 18- to 35-year-olds would avoid dining at a restaurant that doesn't have a strong Instagram presence. What better way to build a strong online presence than showcasing content from real customers?
3. Over-the-Top (OTT) Advertising
Over-the-top (OTT) advertising is a method of advertising where ads are delivered directly to viewers through streaming services or devices, such as Netflix, Amazon Prime Video, Hulu, Roku, and YouTube TV. With more people staying home during the COVID-19 pandemic, it should be no surprise that the market for streaming services increased by 37% in 2020, and according to Google, 64% of homes with WiFi are served OTT, which is up 17% year over year. This creates a massive opportunity for advertisers to capitalize on this momentum, simply based on the number of users consuming content through web-based streaming services.
4. Purpose-Driven Brands
According to the 2018 Edelman Earned Brand study, nearly two-thirds of consumers across the globe will buy or boycott a brand due to its position on social or political issues. Consumers are increasingly searching for brands that align with their beliefs instead of simply buying the product or service based on quality, price or accessibility. It is more important than ever before for brands to have a clear understanding of what they stand for and how they can communicate it. From environmental issues to cultural problems, consumers are demanding purpose-driven brands that will improve the world we live in. In fact, 81% of consumers strongly feel that companies should help improve the environment and shift toward more sustainable business practices.
Patagonia has been one brand that has led the way in sustainability - not only do they use sustainable materials in their products, but they also help customers repair their clothing rather than encourage them to buy new items. Further, consumers are looking for brands that support diversity and inclusion initiatives, with 41% of buyers moving away from brands that don't align with their beliefs regarding inclusivity. With multiple countries around the world facing very serious societal issues, it is crucial that brands are a part of the search for solutions. Simply put, a report from Deloitte states that brands need to "be deeply attuned to why they exist and who they are built to serve."
5. Content Marketing
In a world with endless content, advertisers must find unique ways to frame their message that resonates with consumers. With shorter attention spans in today's digital world, it's important that brand create digestible content that conveys their message effectively.
Further, there is an overwhelming amount of content vying for the attention of every user, so advertisers must produce content that relays the most relevant information quickly. Marketers don't have hours, or even minutes, of a user's attention on social media, so it's crucial to get the message across in a way that's easy for the viewer to digest. Brand's also need to create consistent messaging across all digital tactics. Strong content increases brand trust and credibility, improves SEO efforts, and boosts brand reputation. Content strategy is one of the most important pieces of a brand's advertising puzzle and its importance will only continue to grow.
Digital marketing is an evolving industry and requires advertisers to adapt to the continuous changing landscape. It's important for advertisers to stay ahead of the curve and remain flexible in order to create effective digital marketing plans. With the uncertainty of 2020, brands will continue searching for ways they can authentically connect and communicate with consumers throughout this year and beyond. Video content, user generated content, over-the-top advertising, purpose-driven brands, and content marketing are a few tools brands can use to propel their digital strategies forward in 2021.