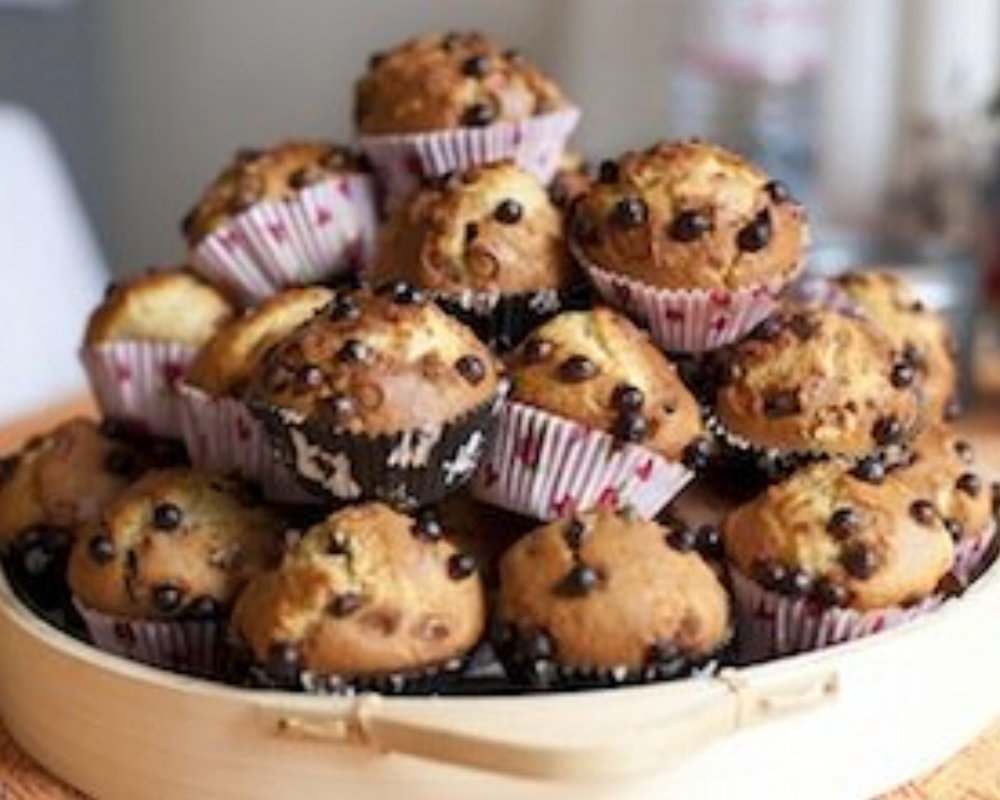 Do You Know the Muffin Man?
We've been super busy the last few weeks with little time to venture out of the office, so we've been eating a lot of takeout. Breakfast, lunch, dinner – no matter what it tastes like, we devour it. That said, all of this eating out has made us quite the connoisseurs and we have a growing list of favorites who are receiving hundreds of dollars in repeat business.
Yesterday morning, one of our awesome media reps brought us 2 dozen yummy breakfast muffins. These muffins were incredible in every way and definitely something we would like to order again. One problem – where the heck were they from? Our rep was smart and rather than leaving a card with someone or just handing them to her contact here, she'd written a sweet message to all of us on the plain white box the muffins came in. Every single person who grabbed a muffin knew who brought them. The bakery, on the other hand, completely missed the boat. No name, logo, web address, or phone number anywhere.
It's obviously not difficult for us to call and ask where they were purchased and honestly they were so good that we probably will. But think about how many other groups have been given these muffins, loved them too, and the next time they bought breakfast went somewhere else just because they didn't know where to get them? I realize that in some cases costs outweigh the benefits and beautiful custom boxes just aren't in the budget. But a sticker, an ink stamp or a muffin cup would have done the trick and Monday I would buy 2 more dozen for my meeting!
My advice to you: Evaluate each of your consumer touchpoints and make sure you aren't missing out.