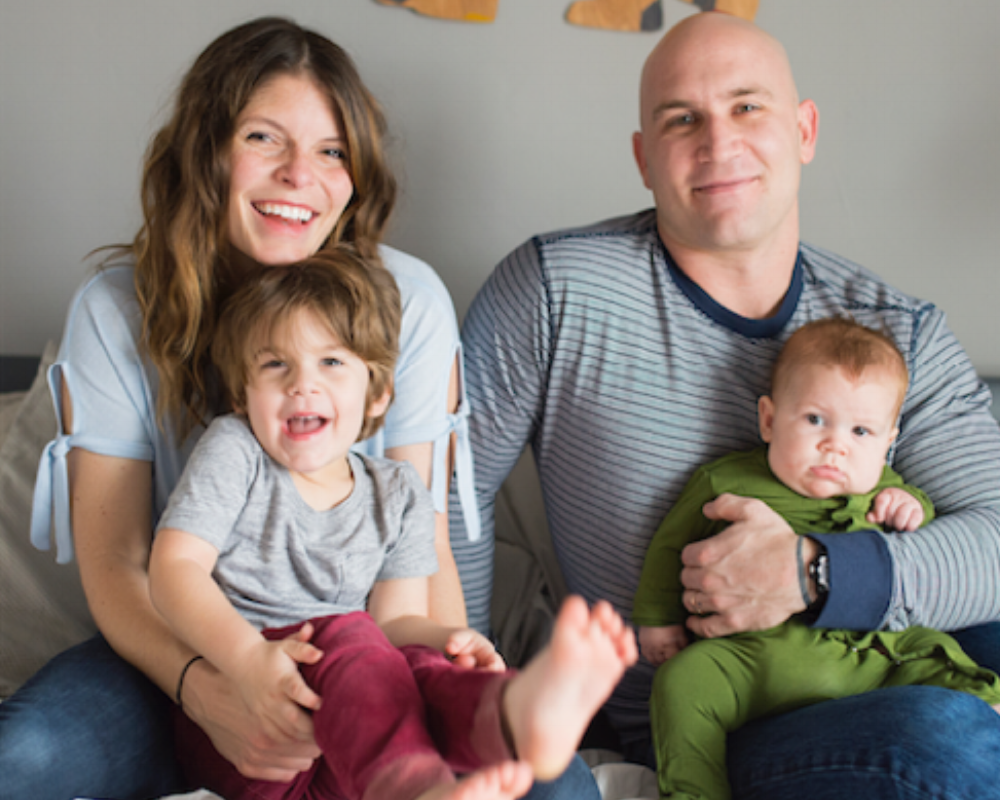 VI Employee Spotlight: Erin Robinson
Erin Robinson doesn't need super powers.
Her wit's quicker than a speeding bullet. Her creativity's more powerful than a locomotive. And her spirit is stronger than five Incredible Hulks combined (the Lou Ferrigno one more so than Mark Ruffalo's portrayal).
As a VI Senior Art Director, Erin has been locally and nationally recognized for her strategic and creative brilliance, and she's won too many awards to count. From art direction to graphic design, cocktail illustrations, wrapping paper design and more, her creative range is limitless. And her killer kindness and positive attitude always instill inspiration around the office.
Yet, despite all of her success, her best work is performed at home.
Erin is a super mom. Her husband, Corey, will tell you that. Her son, Stone, will tell you that. Her other son, Lochlan, will tell you that once his verbal skills progress a bit.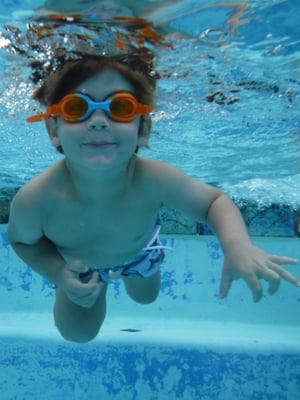 Anyone who has met Erin will tell you that her love for her family is unfathomable, and her mom skills are otherworldly. They'll also tell you that she sounds a lot like Marcel the Shell with Shoes On. Disclaimer: she's not.
When the Erin isn't at home hosting dinner with friends, you can find her and her family hiking the Wichita Mountains, splashing around at the pool, watching animals sleep at the zoo, experimenting at the science museum, playing at Martin Nature park… or back at home baking cookies for dessert.
Erin's been happily conducting the motherhood train for almost four years now. But there were a few pennies on the track along the way.
Before their first son, Stone, was born, Erin and Corey tried to get pregnant for close to four years. It was an experience they felt completely unprepared for. As Erin states, "Infertility is something that will make you question almost every facet of your life. And even though you are experiencing it with your partner, there are moments that both of you can feel isolated."
Once Stone was born, they assumed their struggles were over. Growing their family should get easier. But two years later, after going through the same rigorous regimen to get pregnant, they lost their daughter, Lottie, at 11 weeks.
"I know that miscarriage is a difficult situation, and it's hard to know what to say to someone experiencing it. But I would tell you that it helped us every time someone reached out and asked how we were. Even months later. It was a reminder that we weren't the only ones who would remember her. And it meant so much when people asked Corey how he was doing and acknowledged his loss, too."
To honor their daughter, Erin and Corey have made it a point to talk about how she — and their journey with infertility — have shaped how they live their lives.
If you know someone who is grieving, I would encourage you to not let your fear of the right words get in the way. Just let them know you love them.
You'd think dealing with the kind of heartache the Robinsons experienced would require super powers. But the Robinsons don't need super powers.
On Lottie's due date, the Robinsons found out they were pregnant with their second son, Lochlan.