Explore Google's Search Generative Experience for Next-Level Search and Shopping Ads
Vidhya Srinivasan, VP/GM of Advertising at Google, said it best: "You are not competing with AI. You are competing with marketers using AI."
Yet as marketers, it's only natural to be a little bit anxious about artificial intelligence, or AI. At some point, we've all wondered if AI will take over our jobs. I know I have! But as I watched Google Marketing Live 2023, this intrusive thought subsided.
AI is everywhere, and it's here to stay — but it's not here to replace us. It's here to make us better marketers who are more efficient at strategic work. Here are three new AI products Google recently launched that I can't wait to test out in VI's search accounts!
1. Create Google Ad Campaigns Using Conversational AI
This new chat interface will allow you to create campaigns more collaboratively. Fear not: This tool isn't required, and you can (and should) edit its suggestions before pushing them live into the real world!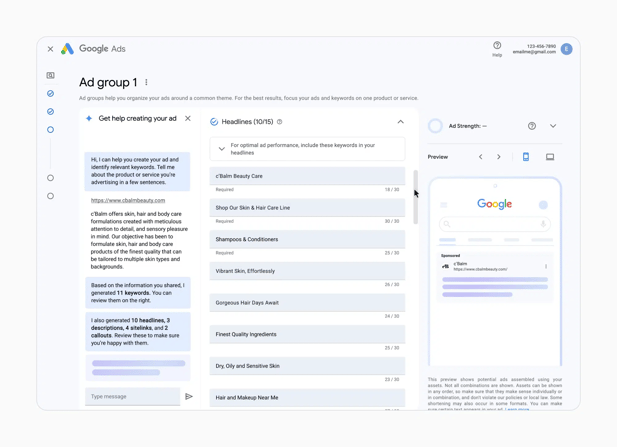 2. Google's Search Generative Experience
In early May, we started hearing about Google's Search Generative Experience (SGE), an AI-powered search engine that "generates contextual answers to complex questions," according to Rob Glover, a copywriter for LocaliQ & Wordstream.
Recently, we got a clearer picture of what it'll actually look like when search and shopping ads are integrated. It's still in the works, but here's a sneak peek!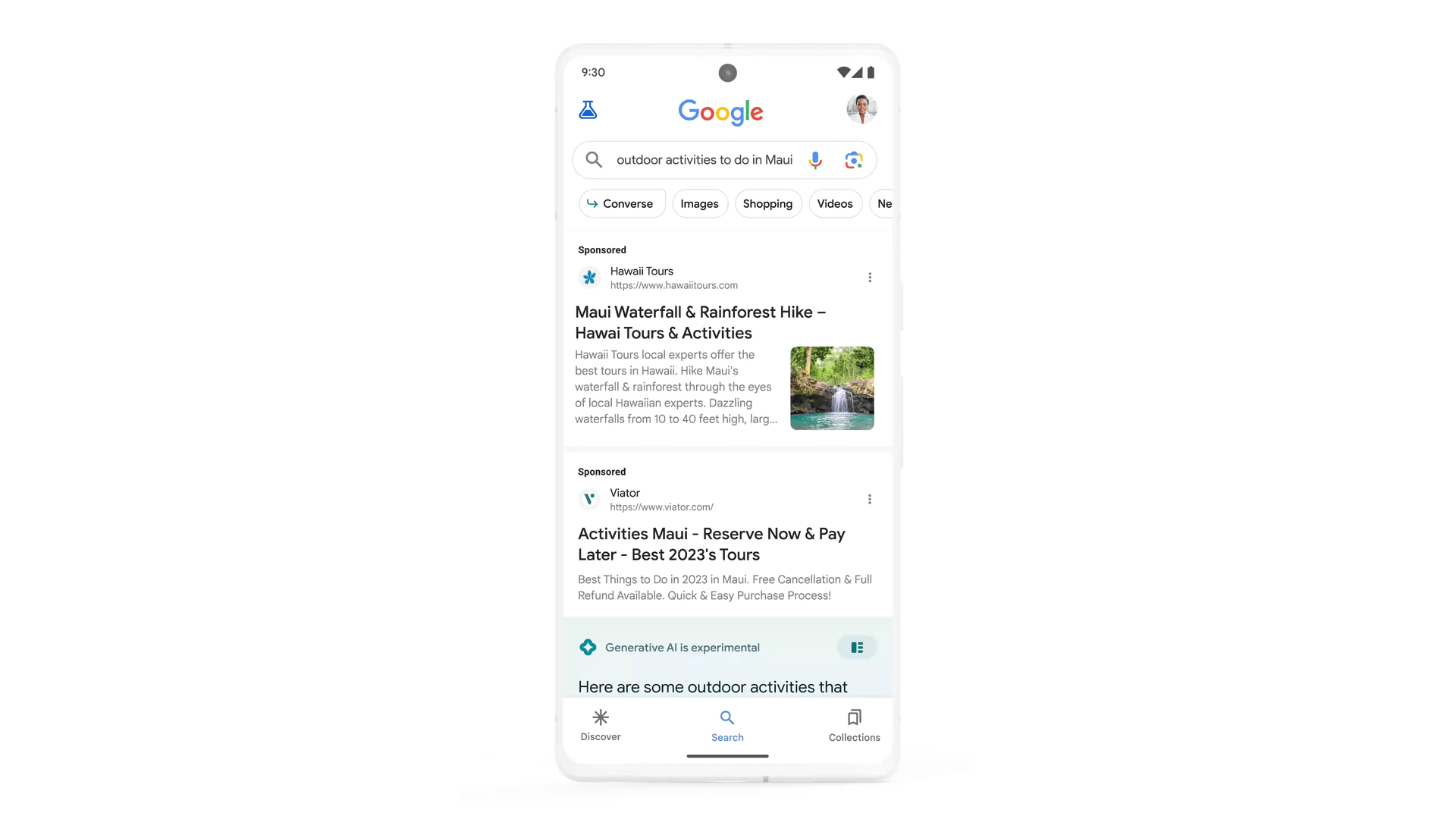 Source: Search Engine Land
3. Performance Max Ads Generative AI
Google Performance Max Ad campaigns require a lot of text and image options to set them up, which can be costly and time-consuming. Fortunately, Google's new Performance Max tools will populate these campaigns with assets after advertisers input their website's URL.
All of these tools still require human oversight — especially fact checking! At the end of the day, our true competition is other marketers who are harnessing AI. Think of Google's latest tools, like the chat-friendly AI for crafting campaigns, the Search Generative Experience and the AI-enhanced Performance Max campaigns, as your sharp personal assistants who can help you be more strategic, efficient and effective. The bottom line? The longer we wait to embrace AI and leverage these new tools, the further we'll fall behind in the marketing game.
Want help leveraging these AI tools for your marketing? Let's chat! Our savvy marketers, writers and designers have been utilizing them since they launched!