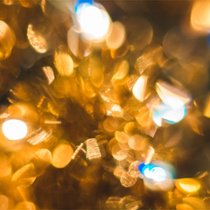 Gold Level Opportunity
During the last economic downturn, marketers turned to event sponsorships to deliver their messages to narrowly targeted demographics and psychographic consumers: Birds of a feather flock together. But this time around, sponsorships seem to have fallen out of favor. So, what changed?
We have always maintained that the vast majority of companies that invest in sponsorships (and frankly those that sell them) don't know how to use them as a marketing tool. They view the event presence that they receive (signage, logo on collateral materials, PA announcements, etc.) as a passive tool that they hope complements their overall marketing mix. Or worse, some view their sponsorship as corporate support for the event, team, or organization and feel that any business that comes from it is gravy.
The reality is that event marketing can and should drive sales. But, the marketer must take the lead and develop a program that supports their strategy - and not just purchase the generic package that the event is pitching. If the event has assets that you can use to further your marketing efforts, work them into your plans and drive traffic to your location. Remember, just because you are sponsoring an event doesn't mean that all of the marketing and messaging has to take place at the event.
Event sponsorships are a viable marketing tool in today's market if they're used to complement your existing strategy. Just realize that nobody's 'Gold Level Sponsor' package was developed with your company in mind.