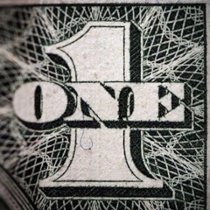 How a Bank Can Grow Its Share of Wallet
It takes a lot of time and effort to acquire new customers, particularly in banking where it's a hassle for people to move their money. You have to generate awareness of your brand, demonstrate why your products are better than competitors', show how a better bank can improve customers' lives and rely on bankers to gain (and keep) their trust.
Don't get me wrong; all of those things are still important to do. But wouldn't it be easier to grow the business you receive from customers who've already shown a preference for your brand? This audience is full of untapped potential.
Keep these tips in mind to grow your share of wallet:
Don't assume they know you (or how you can help them).
You might have been their first choice for a checking account or certificate of deposit, but will they know you offer mortgage loans also if their Realtor doesn't refer you? Stay in front of them often with messages about other services you offer.


Act like you know them.
Banks are in the ideal position of having in-depth information about customers at your fingertips. So use it. Make your products and services more relevant to them by understanding what they do (or more importantly, don't) need. Don't market a HELOC to them if they just bought their home. And definitely don't continue to market a service they already use from your bank. This is what consumers expect from brands today.


Work smarter. Not harder.
It can seem daunting to understand each customer's needs on such a personal level. And even more overwhelming to take action on it. But tools exist that can relieve the burden. Look into technology that houses all your customer data (including products and services used) in a central location and offers the ability to pull target lists based on a wide variety of criteria, such as household income. Use a marketing automation tool to send dynamic content when they take certain actions, such as open a CD that matures in 12 months (personalized to the user). And keep detailed notes about your events they've attended, articles they've read or conversations they've had with bankers that can offer insight on future needs.


Say, "Thank you."
Consumers today have tons of information at their disposal. They research options. They ask their friends. And they picked you. That's not something to take lightly. Show them you appreciate their business through good service and through products that reward their loyalty. Give them a better interest rate or waived service fees when you can. And don't underestimate a personal, handwritten note.
Remember, a happy customer is a repeat customer, but only if you ask.
(Click to learn more about VI's Marketing Strategy Services)