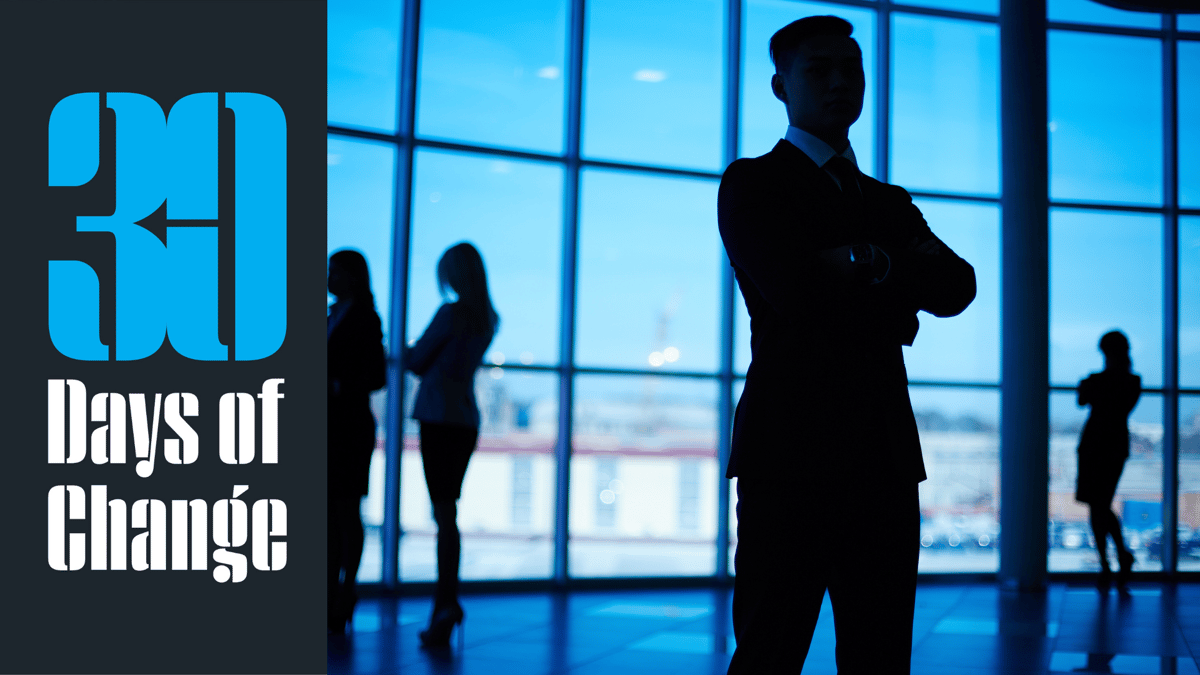 Inspiration for Change | 30 Days of Change
The science of behavior change has proven that 30 days can effectively change a person's habits. Smoking, exercise, seatbelts, prayer. Do or don't for 30 days and it becomes a habit. This month, VI Marketing and Branding is celebrating what we call 30 Days of Change by highlighting ways that we can better our community. There's a way for everyone to get involved in something that promotes positive change. Oftentimes, we need our community leaders to use their voices to gain momentum for a certain cause. You don't need to look far for inspiration from high-profile Oklahomans.
My friend Rick Nagel knows the importance of community support. A highly successful CEO of venture capital firm Acorn Growth Companies, Rick is a product of the Boys and Girls Club of America. He credits the organization for providing stability during his childhood and helping him get to where he is today. It is very likely that Rick's life would have turned out much differently had there not been community support for the Boys and Girls Club some 50 years ago. There are thousands of similar stories of lives changed for the better because of this and similar organizations.
The people that gave their time and resources to the Boys and Girls Club so long ago didn't know Rick. But they believed in the positive change that they could make. Oklahoma's Lt. Governor, Matt Pinnell, says 'Oklahoma has nearly 22,000 nonprofit organizations which allow Oklahomans many unique opportunities to give back and make a difference. Investing in our community is an investment in our future.' Rick would agree.
Jill Castilla, CEO of Citizens Bank of Edmond says 'We have a fierce responsibility to use the resources around us, be it our time, talent or treasures to make a positive impact in our community. At Citizens Bank we often say, 'if we do good, we'll do well.' Their support of Heard on Hurd has led to a redevelopment of downtown Edmond which created a $60 million+ impact. That's a lot of new jobs.
Corporate leaders sometimes don't even realize the difference they can make in the lives of others. Here's something simple yet powerful that I learned from Stacy Dykstra, CEO of the Regional Food Bank of Oklahoma. She recently announced a new living wage policy for permanent employees ($18.50 per hour today). It ensures that all staff will be able to afford food, housing, and other basic necessities. Reducing underemployment (not making a living wage) directly reduces poverty and hunger. When we look at employee costs from this perspective, it's a bit easier to find the dollars to fund them.
Other business leaders extend their efforts to make an impact beyond our own community. David Walters, former Governor of Oklahoma and immediate past president of Rotary Club of Oklahoma City points to their international humanitarianism. They recently sent funds to a Rotary Club in Warsaw, Poland for refugee assistance. 'This local connection to a massive international crisis helps us better understand our place in this world. These connections and the good that comes from them make a better life.' A better life for the donors as well as the beneficiaries I think.
Randy Titony chose an occupation that improves the lives of those that were forever changed. He describes the work they do at Scott Sabolich Prosthetics as 'helpers.' He told a story that Mister Rogers recalled about his mother when he was a scared young boy. 'Look for helpers' she would tell him. 'You'll always find people who are helping.' When great leaders help, it sets a good example for the rest of us.
When I spoke with Tim Strange about creating change he did not point to donations or volunteering. Rather, he encouraged introspection. "I think diversity, equity and inclusion is the issue of the day, critical to the success of our companies and the future of our community. If you haven't read the "Color of Compromise" by Jemar Tisby you should. It is an uncomfortable but compelling read and should be a mandatory read for every person on the planet. It is that impactful. I promise you after you read it, you will never view DEI in the same way again." At VI, we are encouraging DEI conversations in an effort to fundamentally change what we didn't even know needed to change. Honestly, we don't know how far we have to go. But we knew we had to start.
Every now and then, our community leaders feel so passionate about a cause that they create their own organization to address it. Tim McLaughlin toured Oklahoma City public schools with the Wes Welker Foundation and was appalled at the condition of sports fields. He reasoned that lousy fields led to low participation in sports, which led to a lot of other poor behaviors among youth including drop-outs, gang activity, teen pregnancy, and on and on. Those thoughts led Tim and his wife Liz to create Fields and Futures, which has successfully rebuilt every sports field at every Oklahoma City public school. With each new field, sports participation increased and school grades went up. He gave credit to the community. 'We are so grateful to live in a city that champions life-changing work for our city's kids.' The fields gave the kids a chance to play sports. Sports give them a brighter future. Life-changing indeed.
If you can't participate in VI's 30 Days of Change efforts, remember what community volunteer, Ann-Clore Duncan, told me: 'We sometimes fail to remember the importance of face-to-face neighborly relations. A handshake, a smile on the street, a "how are you" strengthens our community and gives warmth to our neighbors.'
We believe that it is our obligation to use our talents and resources to improve our community. There are as many ways to do so as there are people. I encourage you to practice your change for 30 days so that it becomes part of you. You can change the world. Follow along!