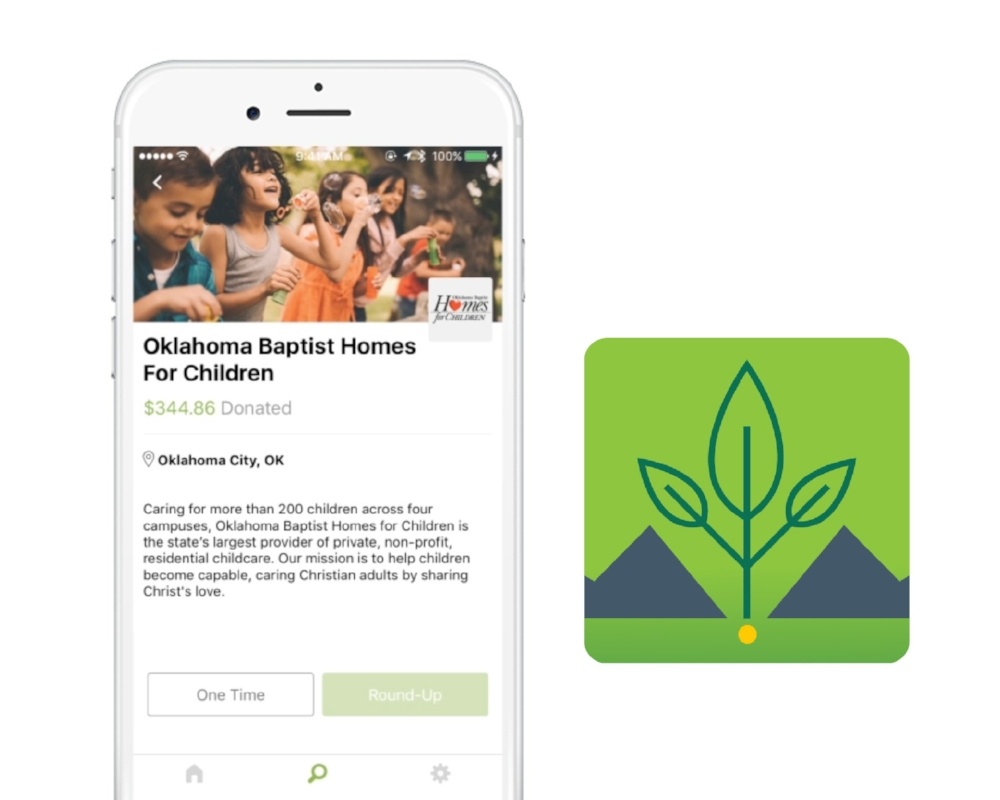 VI's MustardSeed App Finalist for National APPY Award
FOR IMMEDIATE RELEASE:
OKLAHOMA CITY (May 17, 2017) – The MustardSeed app, created by the Baptist Foundation of Oklahoma and VI Marketing and Branding as a charitable giving mobile app to reach millennials, is a finalist for a national APPY Award presented by MediaPost.
The APPY Awards are dedicated to acknowledging creativity and excellence in app design. Other finalists in the Charity/Non-Profit category are Sit With Us and WBUR, Boston's NPR radio station. Finalists in other categories are a who's who of national and international marketing giants, including Adobe, Bloomberg, CBS, Coca-Cola, Huggies, LeapFrog, NYC Marathon, Sacramento Kings, Universal Pictures and Xbox, to name a few.

MustardSeed was created to present the cashless, debit-card-embedded millennial masses with an effortless way to become "giving" minded. MustardSeed features a simple "round-up" premise. Each time a purchase is made with a debit or credit card linked to a MustardSeed account, the purchase amount is rounded to the nearest dollar, with the few extra cents donated to the church or charity of one's choice.

Developed on the Bstow platform, MustardSeed was launched in November of 2016 and has already acquired hundreds of users, with thousands of dollars donated to charities across the nation.

To learn more about MustardSeed, watch the video below:

About MediaPost: Celebrating its 20th Anniversary, MediaPost Communications is an integrated publishing and content company whose mission is to provide a complete array of resources for media, marketing and advertising professionals. It is the largest and most influential media, marketing and advertising site, providing news, blogs and directories to help its community of more than 150,000 members better plan and buy both traditional and online advertising. For more information, visit www.mediapost.com.

About VI Marketing and Branding: VI Marketing and Branding is a full-service marketing communications firm with expertise in developing marketing programs, strategic planning, branding, public relations, social media and digital media, in addition to the traditional creative and media services of advertising agencies. The 28-year-old firm is headquartered in Oklahoma City.