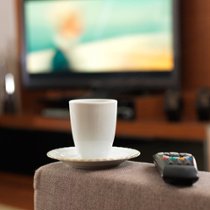 The Nielsen Ratings Are about to Get Much More Accurate
Nielsen has started providing monthly ratings data in the top 45 markets across the country. They began testing the new method in 2015 and began rolling out monthly books in January 2016. Data will be collected from a total of 70 markets (25 Local People Markets, 31 set meter markets and 14 code reader markets). The goal according to Nielsen is to see a higher number of homes using TV, fewer zero quarter hours day-to-day and week-to-week, an increase in morning and daytime broadcast viewership and an increase in cable network numbers. What does this mean for buyers?
We would hope to see larger sample sizes, which would provide a more accurate representation of each market, more sellable hours and less bounce. Nielsen has long been scrutinized for low index levels, old outdated methodology and underrepresenting sections of the population. This move to electronic passive measurement allows them to capture more data in a less intrusive way. It should also prove to be more accurate data than diaries.
Buyers may see changes in ratings or shifts in share, but it shouldn't impact the over all cost per points used in planning. All data is based on the viewing from each individual market. We will have more data to pull from on a more regular basis, which will allow buyers to see trends sooner for new programming or changes in time periods.
Finally, the most exciting aspect in my opinion, we will have data that we don't typically get for big viewing events like March Madness, the NFL playoffs, awards shows and other programming that doesn't tend to show up in the quarterly books. Seasonality should also be more evident as well.
I'm anxious to see what the data will show us after we get a few months worth under our belts. I'm also hopeful that the data is a reliable and accurate representation of our market. Better data makes for better buys.