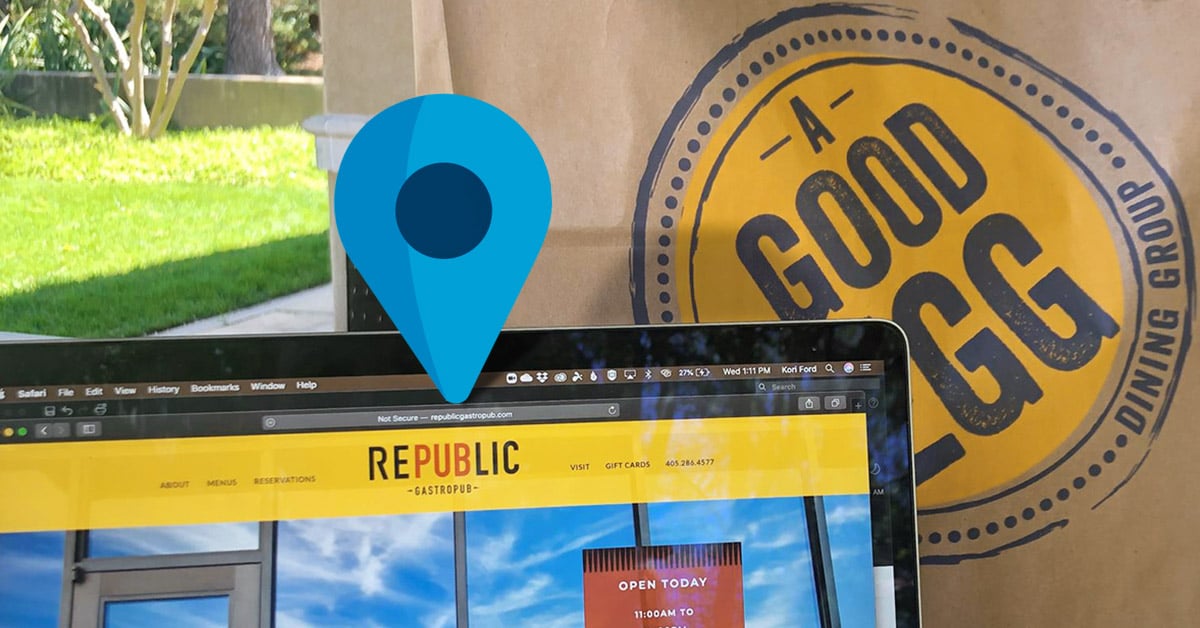 Don't Forget to #SupportLocal, OKC!
There is no better time than right now to support your local community. The economy is down and frankly, so are a lot of our local businesses and members. What better way to raise your spirits than to help raise someone else's spirits too! Although there are many ways to get involved, here are a few easy ways to make an impact in the city you call home.
Step 1: Treat yourself!
Whether you are still hanging at home or braving the front lines, treat yourself of the items you enjoy. If you are craving a specialty latte from your local coffee shop, a T-bone steak from the restaurant down the street or new sweatpants to catch the latest Netflix documentary, make it happen! As you know, many local stores are offering pick up or delivery—that's right, even retail stores. If you don't need anything now, you can always purchase a gift card for later or show someone you care by sending one their way. Our local favorites are doing everything they can to stay afloat as they build their way back, and as members of the community, let's step up and help. When it comes to local businesses, I say TREAT YOURSELF.
There's no better time then now! While VI is typically gearing up to invite the community to OKC's largest block party: VI's Carne Diem Chili Cookoff, this year is a little different. We've put a virtual spin on this year's event with two themes: Support local and support United Way. Learn more at our Carne Diem website.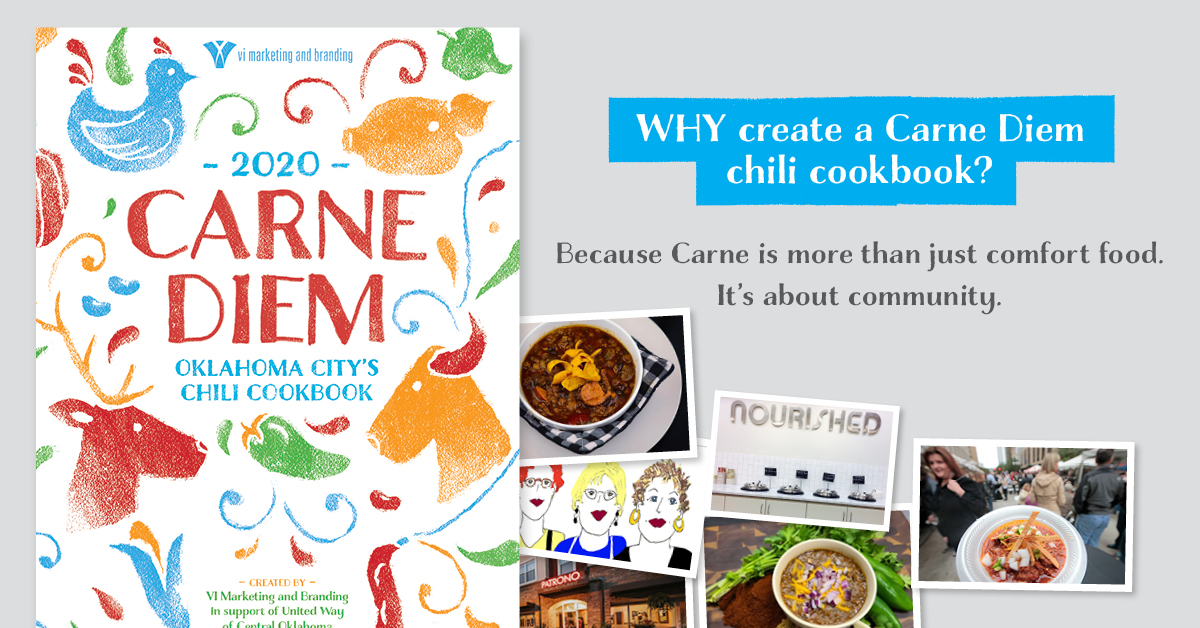 Step 2: Take advantage of opportunities in your community
Staying at a distance is hard, especially for the enneagram 7, extroverts who thrive on closeness—which is me. But thankfully, Oklahoma City businesses and organizations have done a great job of bringing the interactive experience to you! For example, head over to the the OKC Zoo for a socially distant experience, explore the beautiful Scissortail Park, keep your fitness a priority by attending online classes or you can order a curbside paint kit from Pinot's Palette. Enjoying an experience while supporting your local community, sounds like a win to me!
While your at it, check out the fun activities happening October with VI! We're incorporating health, conservation, and community in everything we talk about this month. Follow along and join in for 30 Days of Change!
Step 3: Spread Kindness
In times like these, you start to recognize the need around you. The need for donations, the need for kindness, the need for community. If you are looking to donate tangible items, many of your favorite organizations would be thankful for your contribution. If you don't have a favorite, I would suggest visiting the Regional Food Bank or City Rescue Mission's website which will provide you a list of items you can donate. If you have a heart for those not working from home or those who do not have a job, find ways to bring a smile to their face. For example, leave your mailman a letter of encouragement along with a local coffee shop gift card, drop off a care package to your neighbor who works in the healthcare field or order a pizza to the house of your friend who just lost their job. Whoever you are, whatever your situation, find a need and fill it. Follow along to find out which organizations we will be highlighting this month!
When it comes to supporting your community, no gift is too small. If we all pitch in, even a little, we have the ability to make a BIG difference. One thing to remember during this time of uncertainty is you are not alone, you matter, and you have the opportunity to be a part of something bigger, something that can truly make a difference. I hope you will join me in not only supporting the city but also supporting each other.
We got this, OKC!