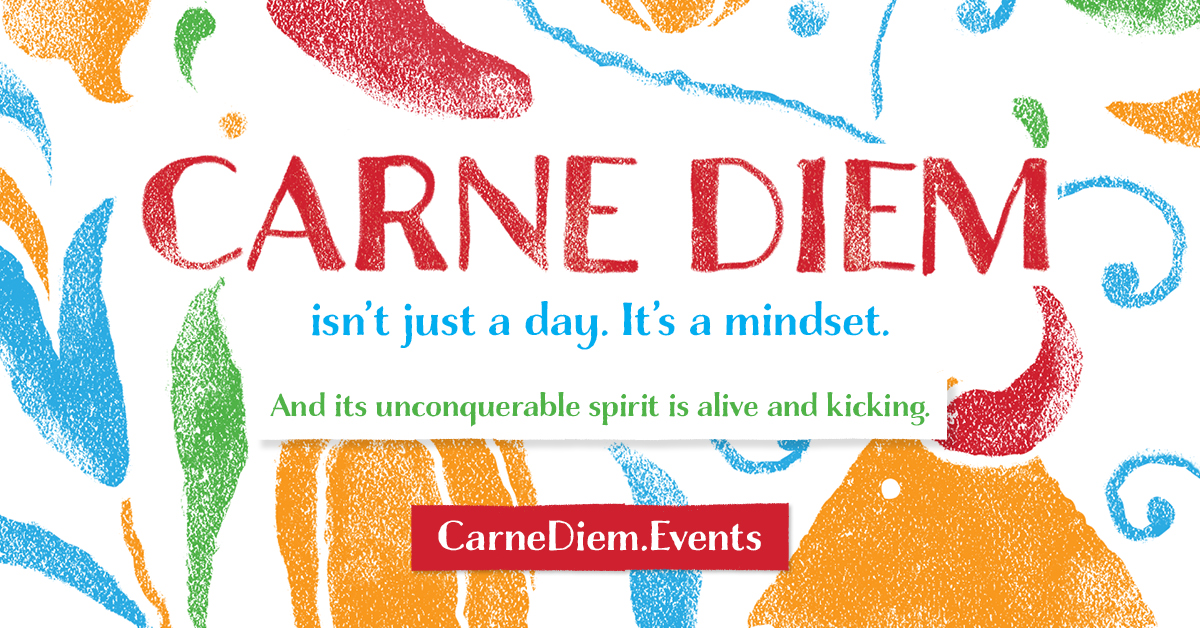 VI's Annual Carne Diem Chili Cookoff Goes So-chili (Socially) Distant for 2020
Contact:
Leslie Denner
405-694-0240
ldenner@thevibrand.com
FOR IMMEDIATE RELEASE:
OKLAHOMA CITY (October 2, 2020) – Get your aprons and crockpots ready. The Annual Carne Diem Chili Cookoff from VI Marketing and Branding is still on for 2020. Downtown OKC's largest annual block party is back and reinCARNated for 2020 with a slate of events lasting all October long.
Each year, VI invites OKC's best chefs and distinguished chili amateurs to compete in the most competitive chili cookoff in the city, all to benefit the United Way of Central Oklahoma. Over the last 18 years, Carne Diem has grown from a local community fundraiser into downtown Oklahoma City's largest annual block party. Due to the COVID-19 pandemic, VI has an alternative plan to save the event while keeping the community safe.
"With so many events cancelled this year, we're happy to announce Carne Diem 2020 is still on, just altered for the safety of our community," said Tim Berney, VI's President, Brand Strategy. "With so many in need of support this year, we're proud to continue this tradition for our community."
This year, VI is producing the first ever Carne Diem Oklahoma City Chili Cookbook. This cookbook will feature recipes from prominent local restaurants and the most coveted amateur recipes from every corner of OKC. Cookbooks and commemorative VI chili mugs will be available for purchase online for a minimum $10 donation. All proceeds will benefit United Way. Participants are encouraged to purchase a chili cookbook, devour the recipes all month long, and then head online to CarneDiem.Events to vote for best chili. The winner takes home the 2020 Carne Cup.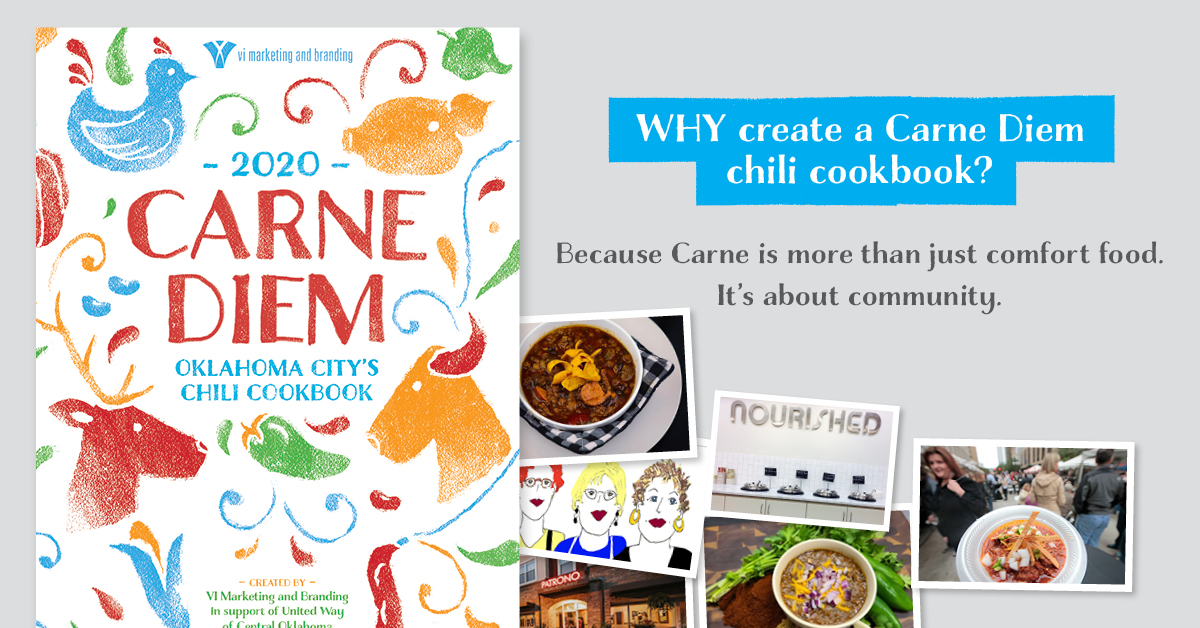 Last but not least, VI is encouraging community-wide support for the restaurants that have long sustained Carne Diem. Throughout the month of October, VI will promote Chili for Change restaurant nights to flood partner restaurants with support from customers, whether in person or for takeout. Chili for Change restaurant nights are perfectly timed with Governor's Stitt's declaration of Oklahoma Restaurant Days beginning October 1st.
"COVID-19 has taken a massive toll on local restaurants," said Steve Sturges, VI Partner and Executive Creative Director. "These are the restaurants that have been involved with Carne Diem over the last 18 years. Now it's our time to support them however we can."
Carne Diem 2020 begins October 1st and runs throughout the month. For more information about this event, including how to purchase your cookbook, visit CarneDiem.Events.
About VI Marketing and Branding: VI Marketing and Branding is a full-service marketing communications firm with expertise in developing marketing programs for behavior change, strategic planning, branding, public relations, social media and digital media, in addition to the creative and media services of traditional advertising agencies. The 31-year old firm is headquartered on Park Avenue in Oklahoma City. vimarketingandbranding.com