Unveiling Oklahoma's Hidden Gems: VI'ers Share Their Favorite Destinations for National Travel and Tourism Week
Oklahoma, with its awe-inspiring natural beauty, boasts a diverse array of tourist destinations that will captivate any traveler's heart. From the pristine beauty of the Wichita Mountains Wildlife Refuge to the eclectic and nostalgic attractions sprinkled along historic Route 66, like the Blue Whale of Catoosa, there's something for everyone to explore!
For National Travel and Tourism Week, we asked some of our favorite locals for their favorite destinations around the state. Keep reading to learn about some of VI's favorite spots in Oklahoma!
Tiger Safari Zoo

My kids love Tiger Safari in Tuttle! You get to hold animals and sleep in a cabin with lions roaring right outside.
- Andrea Johnston, Senior Film Producer
Tiger Safari Zoo
963 County Street 2930
Tuttle, OK 73089
TigerSafariZoo.com
Natural Falls State Park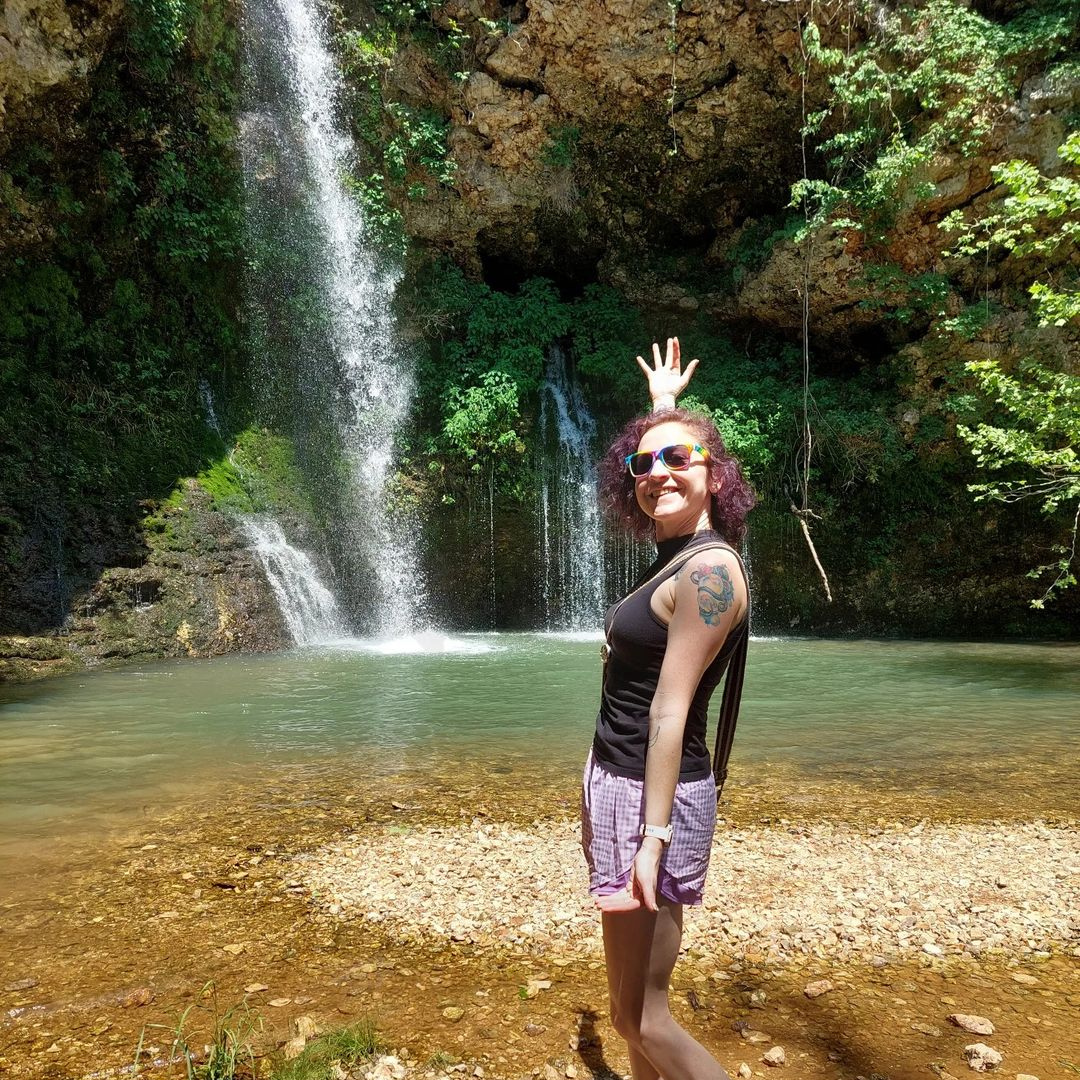 I love Natural Falls State Park! There's a stunning 77-foot waterfall that's featured in the 1970s version of Where the Red Fern Grows.
- Anna Kinder, Senior Copywriter
Natural Falls State Park
19225 E 578 Rd
Colcord, OK 74338
TravelOK - Natural Falls State Park
Oklahoma City Zoo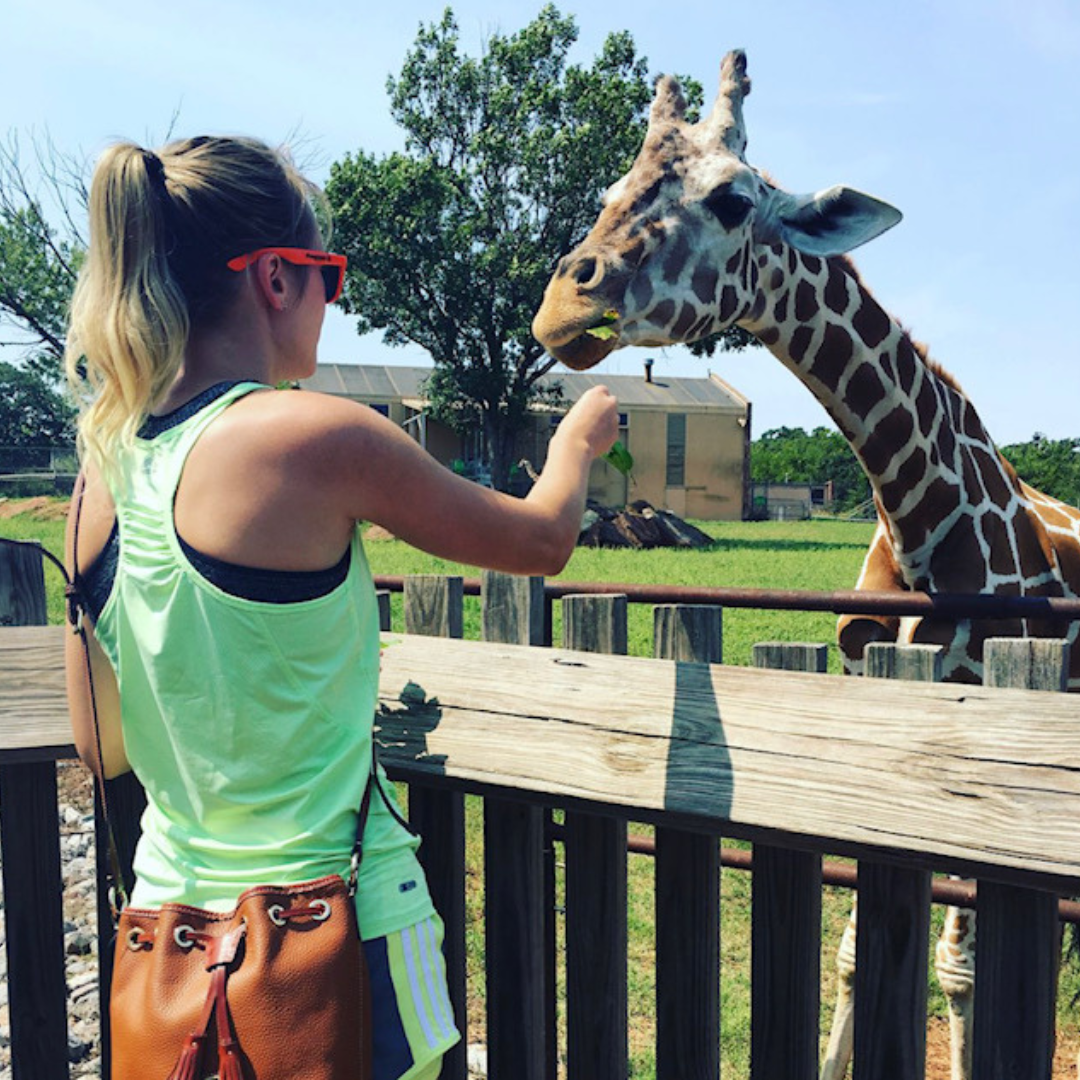 - Madison Jolliff, Senior Project Manager
Oklahoma City Zoo
2101 NE 50TH St.
Oklahoma City, OK 73111
OKCZoo.org
Robbers Cave State Park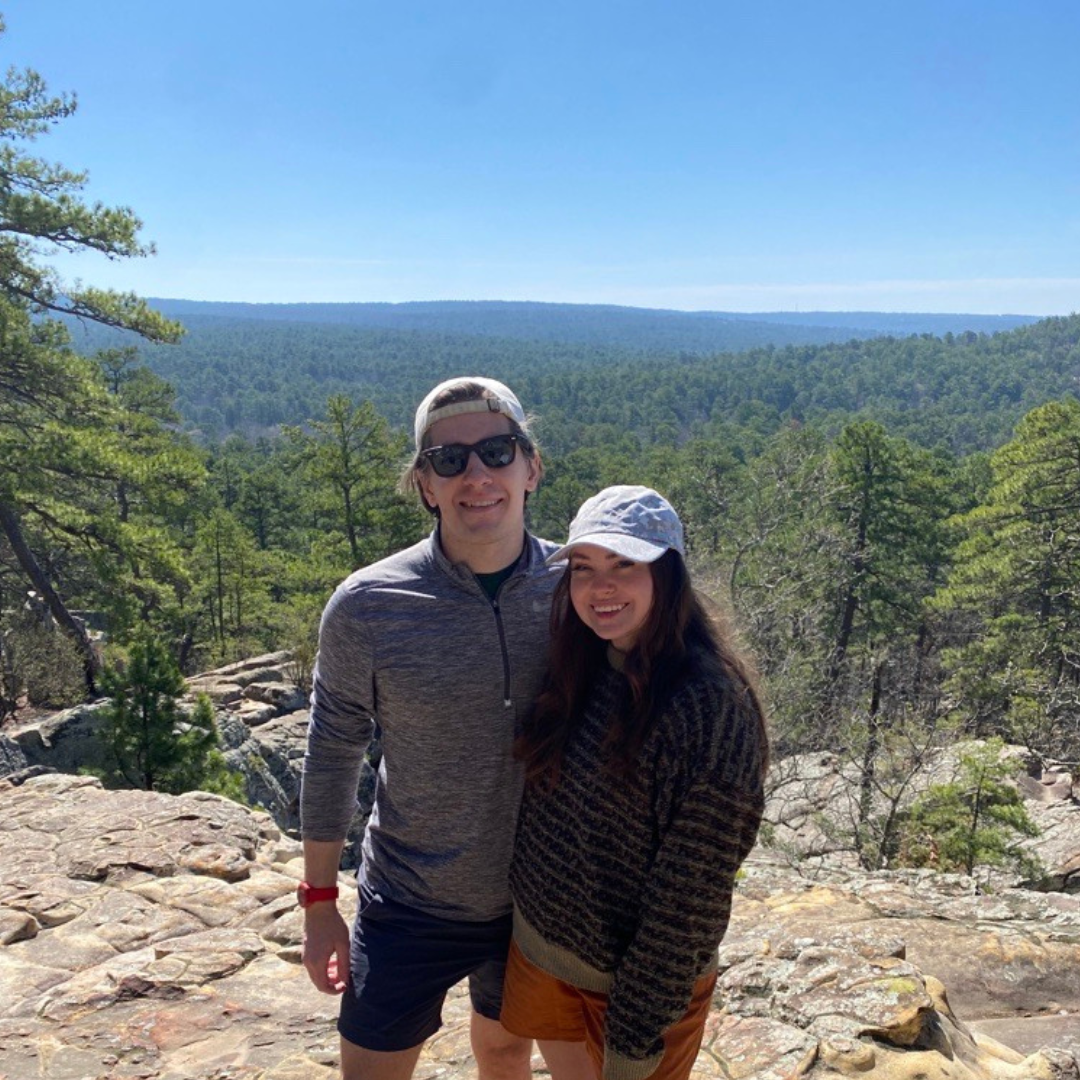 We love camping at Robbers Cave! It's only three hours from the city and is the best place to disconnect for the weekend. And the new bathrooms are an added bonus ... if you know what I mean.
- Mindy Scott, Copywriter
Robbers Cave State Park
2084 NW 146th Rd
Wilburton, OK 74578
TravelOK - Robbers Cave State Park
The Gathering Place

We love the Gathering Place in Tulsa!
- Erin Robinson, Creative Director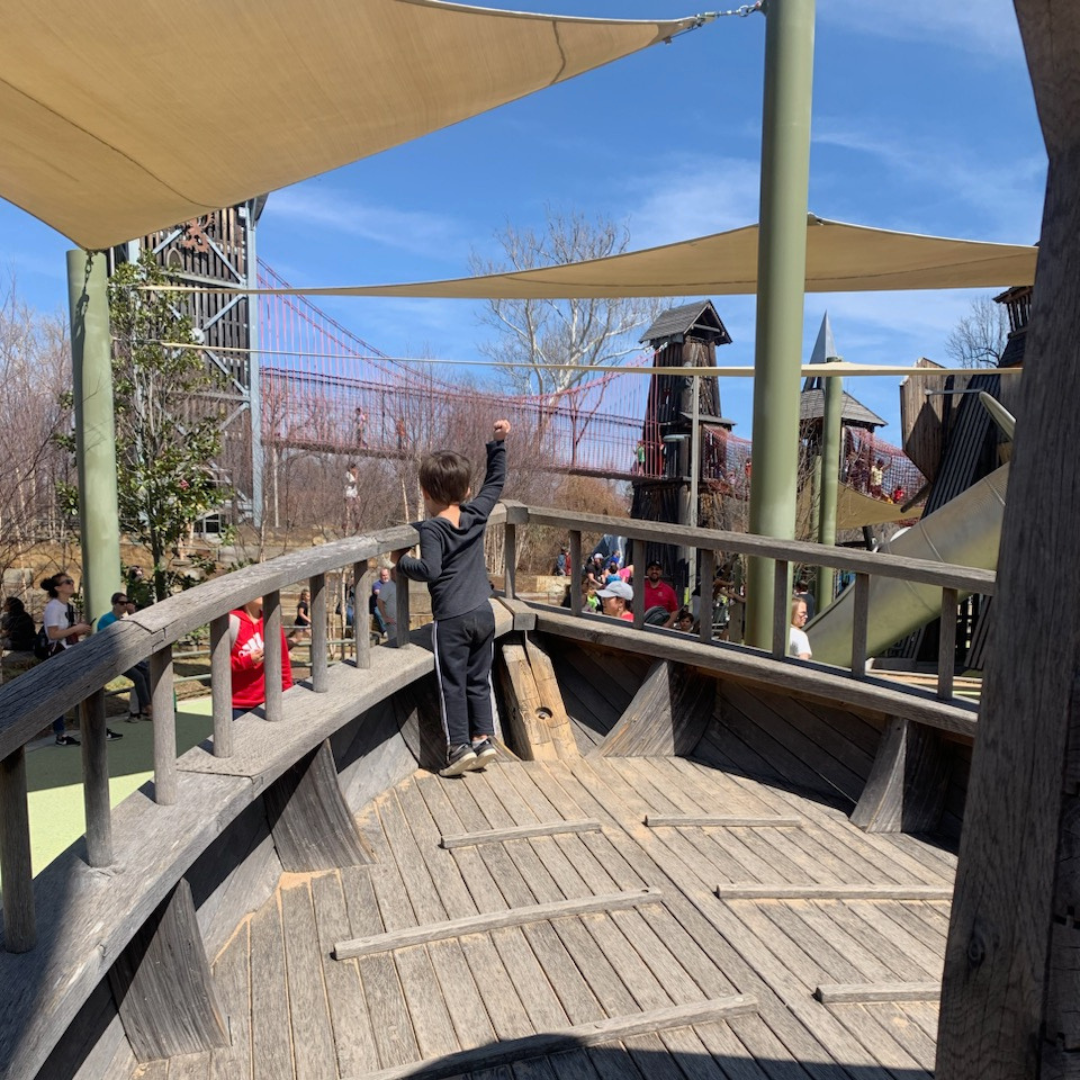 The Gathering Place in Tulsa is a kid's dream but has something for everyone!
- Brett Newman, Creative Director

Gathering Place
2650 S John Williams Way
Tulsa, OK 74114
GatheringPlace.org
Little Sahara State Park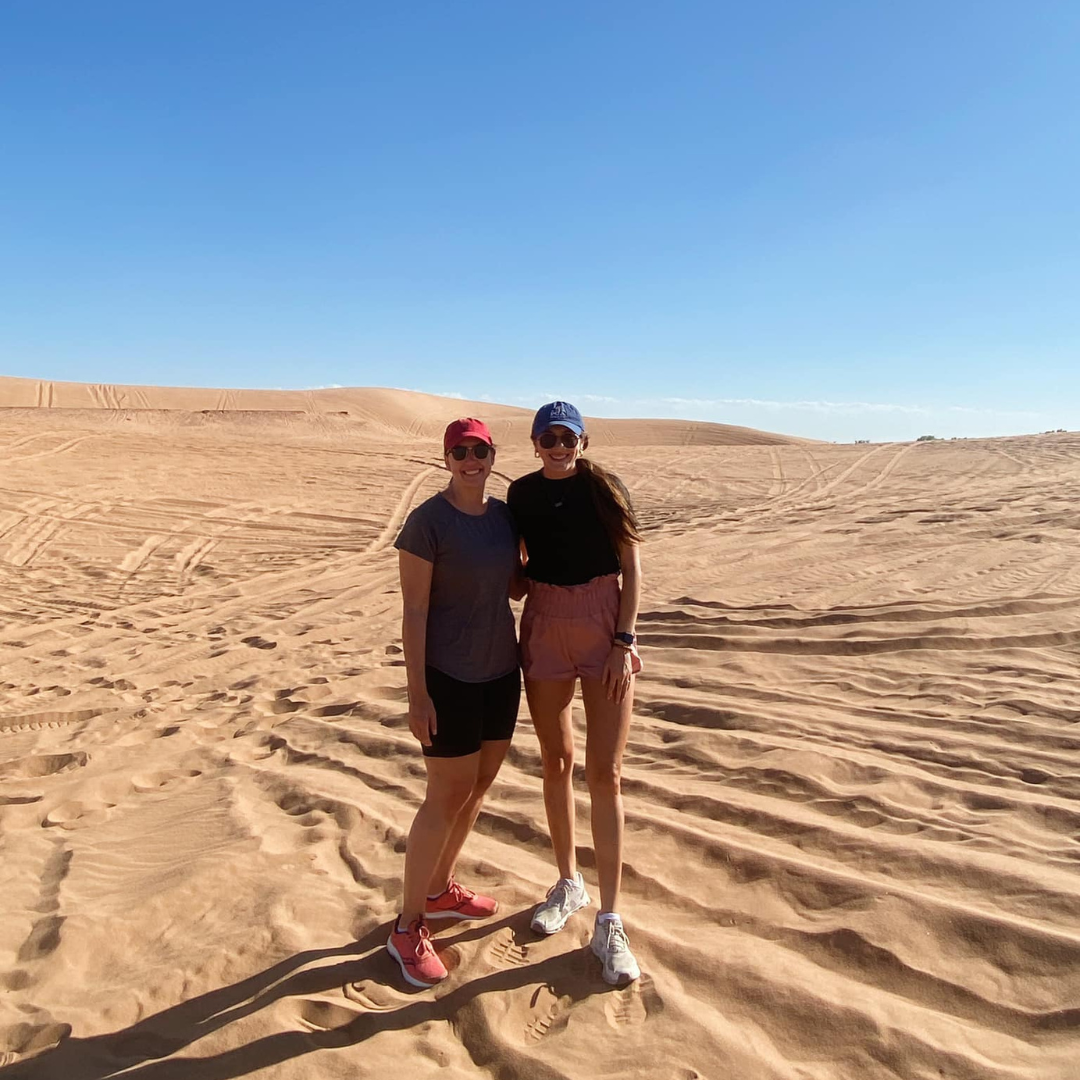 I would recommend Little Sahara! When I visited, It felt like I was transported to a different place and was so exciting to zip through sand dunes. I cannot wait to go back!
- Deleanie Moriello, Senior Marketing Strategist
Little Sahara State Park
101 Main St.
Waynoka, OK 73860
TravelOK - Little Sahara State Park
Scissortail Park

We love to enjoy Scissortail Park in downtown OKC. My kids love the playgrounds and paddle boats. And their Saturday Farmer's Markets are the best!
- Emma Meyer, Account Lead
Scissortail Park
300 SW 7th St.
Oklahoma City, OK 73109
ScissortailPark.org
Lake Eufaula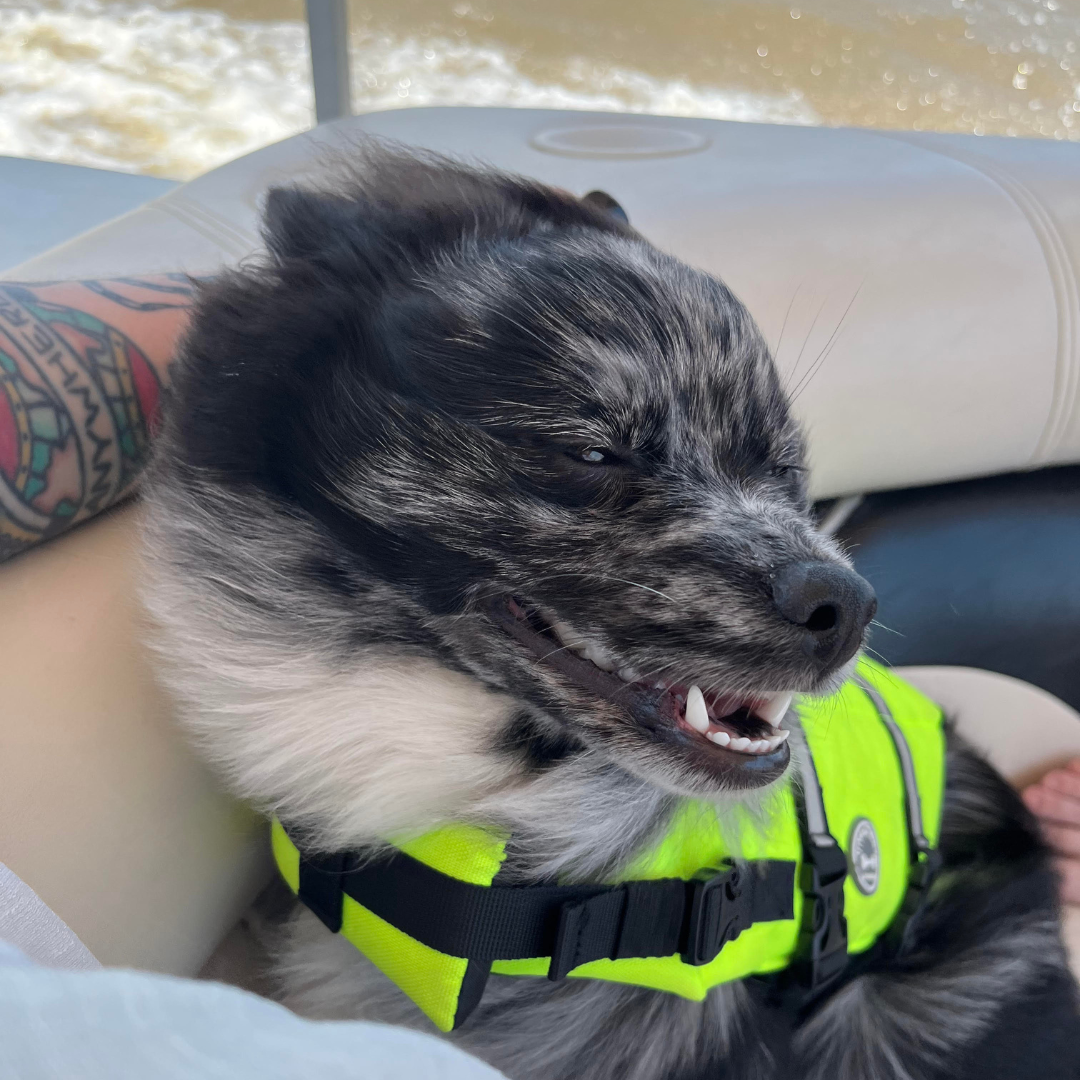 - Jamie Kisling, Ad Operations Specialist
Lake Eufaula
N & S of town
Eufaula, OK 74432
TravelOK - Lake Eufaula