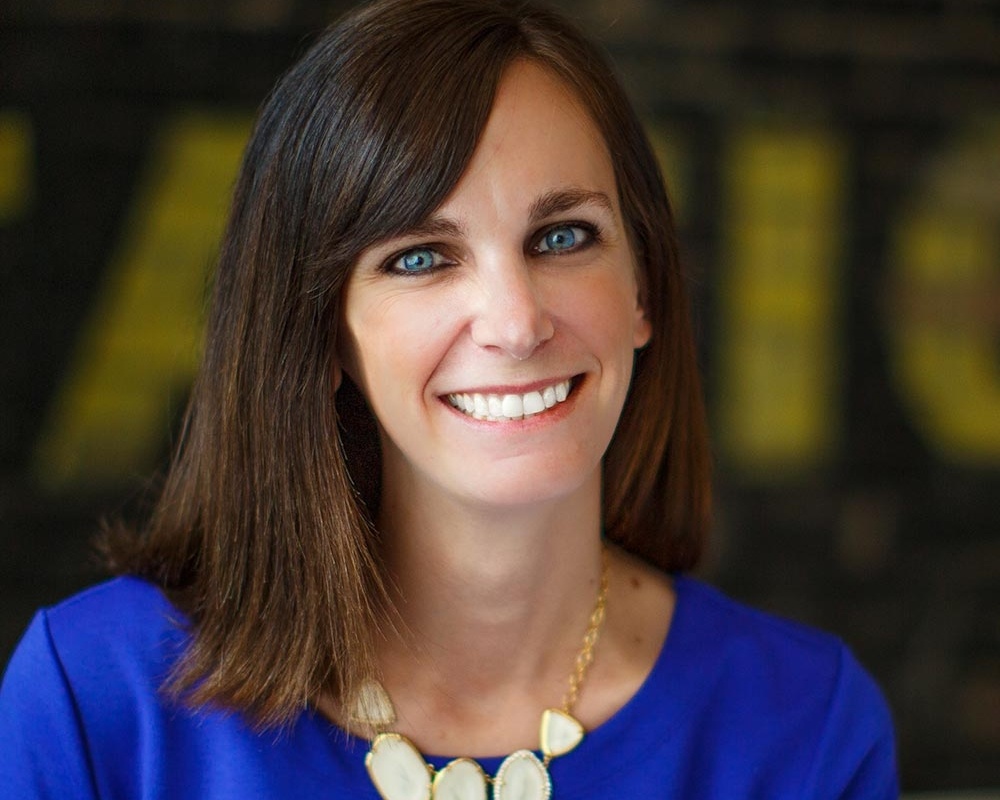 ROCKIN' IT
Greta Anglin is a rock star.
Lucky for VI Greta became a marketing rock star. Because a quick look at her phenomenally successful history reveals one thing, Greta could've been a rock star in whatever profession she chose – presumably even – rock star.
Greta loved to write, but not songs. First banging out a family newspaper as a kid, before majoring in public relations and jumping into the marketing world at an Oklahoma City ad shop fresh out of college.
A couple of years later she showed up at VI and put together her own band, helping VI top the charts for the past decade.
She's gone from a solo act to fronting an account team of eight, overseeing VI's public health accounts. She takes great pride in hiring, training and retaining quality marketers who reflect her own dedication, lofty expectations and passion for great work.
With self-described extreme loyalty and indefatigable work ethic, she is heavily invested in the work she does, knowing it's not done until her own high standards of excellence are met. It has not gone unnoticed.
She was named: 30 under 30 for ION OKC; Young Advertising Professional of the Year by Oklahoma City AdClub; and 40 under 40 by the Oklahoma Gazette. She served on the Oklahoma City AdClub board and was Member of the Year in 2015. She was recently accepted into Leadership Oklahoma's 36th Signature Class, currently sits on the Board of Advisors for the Greater Oklahoma City Chamber's Health Care Committee, and has been a presenter at five national public health conferences.
Clearly, Greta is passionate about her work and her VI family. But it's her actual family that flames her real passion, and it's been that way since she first put that paper together back in the day.
Her father instilled a strong sense of family in her growing up, and it's the most important thing to Greta today with a loving and supportive husband, and two children: Taft (3); and Ellis (1) whom she adores.
A very competitive person, she loves playing and watching sports, and her favorite thing to do – going to concerts.
Greta Anglin is a rock star.