Super Bowl 2019: Ads in Review
Are you one of over 40 million of us still yawning from a late night of Adam Levine abs and not enough touchdowns?
RT if you also experienced:
Marketer anxiety because you were at a party and couldn't hear/see

all

the ads.
Super Bowl party food. I can't stop myself. I repeat. Cannot stop.
CBS's new show The World's Best

being much more entertaining than the game.

Swords!
Dive deep into the industry's Twitter accounts on a night like the Super Bowl and find a whole new world of live advertising analysis. I, personally, kept up through Adweek's account. I'm pretty sure they do some sort of wizardry to watch, write, and post at the rate they did. Together, we saw a lot of emotion, a lot of humor, some interesting partnerships, and plenty of poor landings. Overall, advertisers kept things pretty tame. But it was still a fun evening of quality advertising from some of our favorite brands.

Advertising Activation
I noticed that many brands included social, digital, and even offline activation in tandem with their ads. But not just during the live event. Brands also capitalized on the hype of the weeks leading up to the game. The interesting Skittle's campaign even sold out tickets to their pre-game live event. Very interesting strategy there. But hey, I guess it worked? Historically, when we are talking ROI measurement for a Super Bowl ad, there's a large gap between viewership (measuring eyeballs) and sales results. If we're talking recent decades, maybe we get website analytics. However, in 2019, brands have the ability and creative freedom to implement multiple tactics around one night of advertising. If there's a real action for the viewer to take through a contest, microsite or social media platform, a brand can set campaign KPIs to better assess ROI on these increasingly pricey placements. I made sure to prompt my Super Bowl crew with, "Do we think that was worth over $5 million for 30 seconds?"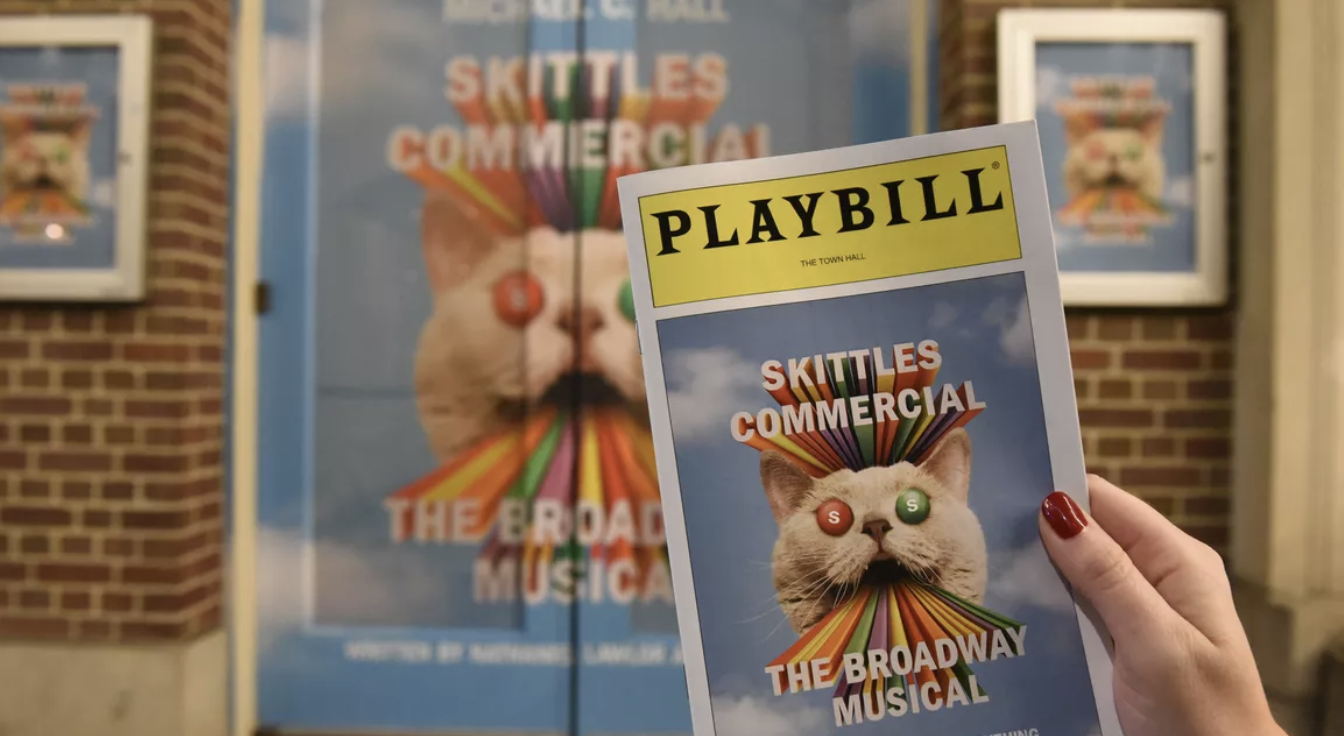 Skittle's The Broadway Musical Campaign source polygon.com



Brands for a Cause

As expected, we saw many brands include an underlying cause message to their ads. With politically and socially-driven advertising on the rise with an array of issues trending across the nation, I was impressed how tasteful the cause-focused ads were this year. Many brands focused on an emotional appeal—smart. Recent studies show that people rely on emotion over information to make brand decisions. Here are a few ads in the cause category that nailed it for me:


Microsoft Adaptive Controller



This ad entered the space of not only cause marketing but products for a cause. I find it inspiring and authentic that a brand went beyond writing a check in support of a cause. Microsoft fronted the financial costs and opportunity costs of going back to the drawing board to make sure their products are inclusive to all.




Budweiser - Renewable Energy




This is a big commitment from Budweiser. I'm impressed to see this brand leader take a stance organizationally

—

not just for a cause-specific marketing campaign. This isn't just a scholarship promise; this is a change to business model. It's also very interesting when it looking at Budweiser's target audience. According to Anheuser-Busch, this campaign is in pursuit of winning back lost market share from the rise in craft beer. This is an audience that would pay $1.30 more for beer that was sustainably sourced. AB is focusing on localizing the brand in cities across the U.S. while continuing to run a nationwide campaign.


Hulu Egg PSA



I'm sad this commercial had to wait until after the game to air. I thought this was really great by Hulu and Mental Health America. Again, this is another brand that used a social media activation to tell a story, spark action and influence behavior. Hulu tapped into the mental health space by showing support for those struggling with the pressure of social media. The World_Record_Egg account is a wonder in and of itself and has an enormous Instagram following

—

10 million strong. The ad speaks directly to a community who is most at-risk. It was simple and used for a good message without shoving Hulu accounts at us.


I don't think this trend is going anywhere. Here are some other brands that also jumped on the cause train:

Google Translate – Language Barriers

Washington Post – Democracy Keeps Us Free

Bumble – Empowering Women


Lessons Learned

Lastly, I thought there were a few brands that uncovered some thought-provoking marketing insight to keep in mind as we make our way through 2019.

Michelob Ultra ASMR




This ad was beautifully done, no doubt about it. Michelob cashed in on a truly niche target

—

maybe too niche? But I wonder if they considered how users were going to watch this ad during the Super Bowl. Silence did not fall in my living room when this ad aired so that everyone could hear the autonomous sensory meridian response whispers. Therefore, it didn't land. I can't help but think this was the case for most viewers. This opens a broader question about storytelling without relying on dialogue or audio cues. We know this already for social and digital platforms. I think it's something to keep in mind for broadcast

—

especially for ads strategically placed in live events.

Burger King - Andy Warhol



Very intriguing use of nostalgia from Burger King this year. It was weird, but people were on board! It put BK on an iconic pedestal with Andy Warhol. As marketers, I think it's easy to fall into the constant creative trap of "how can we be cutting-edge on this campaign?" Think of ALL THE ROBOTS we saw. I think this spot is a good reminder that if it aligns with your strategy and speaks to your target, it can be appealing to drum up a nostalgic piece of content. An audience loves to step back and remember days past—even if production quality is low. I think this one cut through the noise.


Well, another year in the books! Even with Super Bowl viewership down, we continue to see brands shell out the $$$ to be center stage on the greatest night of advertising.



Follow along to see what else Tim Berney has accurately predicted for 2019.