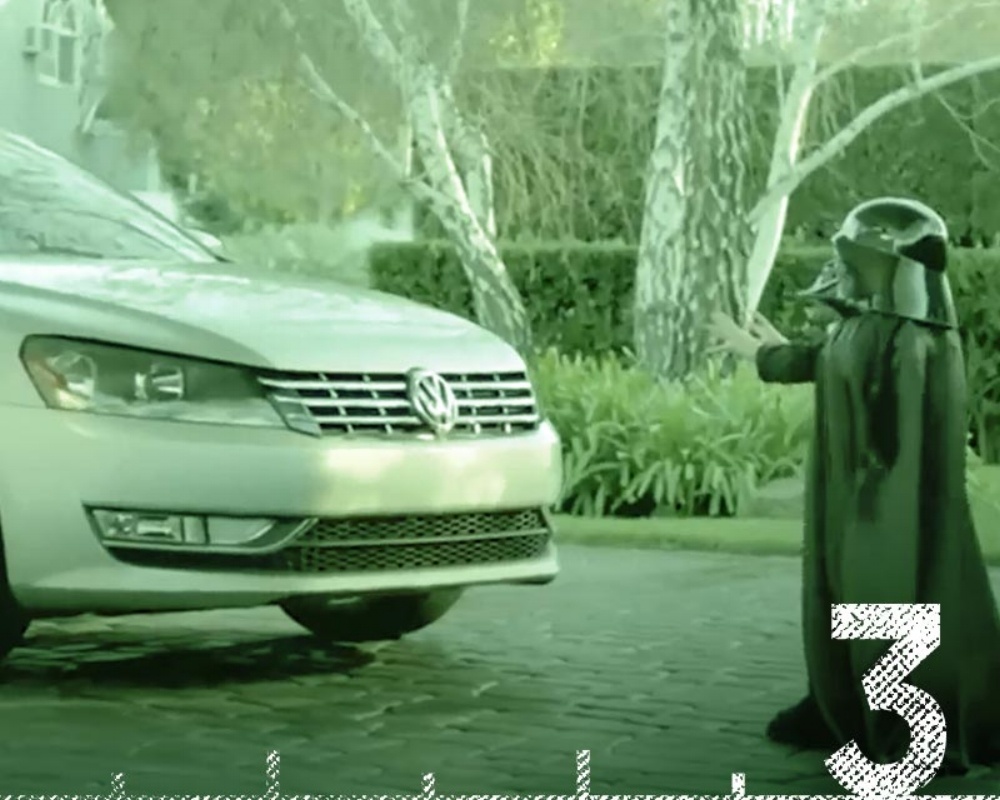 Super Blogs: 3 of 10 - Volkswagen's "Use the Force"
Puppy. Monkey. Baby. Puppy. Monkey. Baby. That's the proper formula for an award-winning Super Bowl spot, right?
Quick question – does anyone actually remember what company the "Puppy, Monkey, Baby" spot was for? I definitely don't. We remember the idiocy of the ad, but not the actual advertiser (I had to look it up). I wasn't clamoring for a Mountain Dew as soon as I saw that ad, believe me.
I've always heard that Super Bowl spots are supposed to make you laugh – why is this the case? Shouldn't companies be spending this type of money to make you feel more than just absurdity? Shouldn't they make you feel something about their brand? Make you remember something about them? Typically, I watch one and feel like they've just wasted a lot of money.
It's honestly been hard for me to recall many Super Bowl spots to consider for this "favorite Super Bowl spot" blog. I had to do a lot of research, and finally, I realized what was my favorite and why.
The Volkswagen "Use the Force" ad was one of the first ads to be leaked for strategic reasons prior to the game. Ding, ding, ding! That's what I'm all about – strategy. Not just buying an ad for millions of people to see. Buying an ad, being strategic about the release and allowing people to emotionally connect to your brand? Genius.
Time Magazine called this ad "the ad that changed the Super Bowl forever." The success behind how it was released and why has changed how people plan their strategy for Super Bowl ads.
The story behind the ad release is an interesting one – VW had purchased two Super Bowl spots and had planned to run two different spots – a :30 version of "The Force" ad, and a :30 ad for the Jetta. When they realized that the :60 version of "The Force" was actually their best ad, they released it four days early, hoping that the early buzz of the :60 version would carry the :30 during the game. It is reported that in the time before the game, the ad was viewed 17 million times.
"The Force" is a simple concept, relying on a remembrance of childhood dreams and a character and concept everyone knows. It is easy to connect to, we've all probably tried to use the force on something – especially if you are in VW's target market and saw the original Star Wars films growing up as a child.
To me, simple, smart ads are the best ads. For those who care about recall and results – this strategy is the way to go.


VI loves everything about the Super Bowl. Most importantly, the commercials. We're counting down our 10 all-time favorite ones in a series we've dubbed the "Super Blog." This is #3. Click here to watch, read and enjoy… then vote for your favorite.