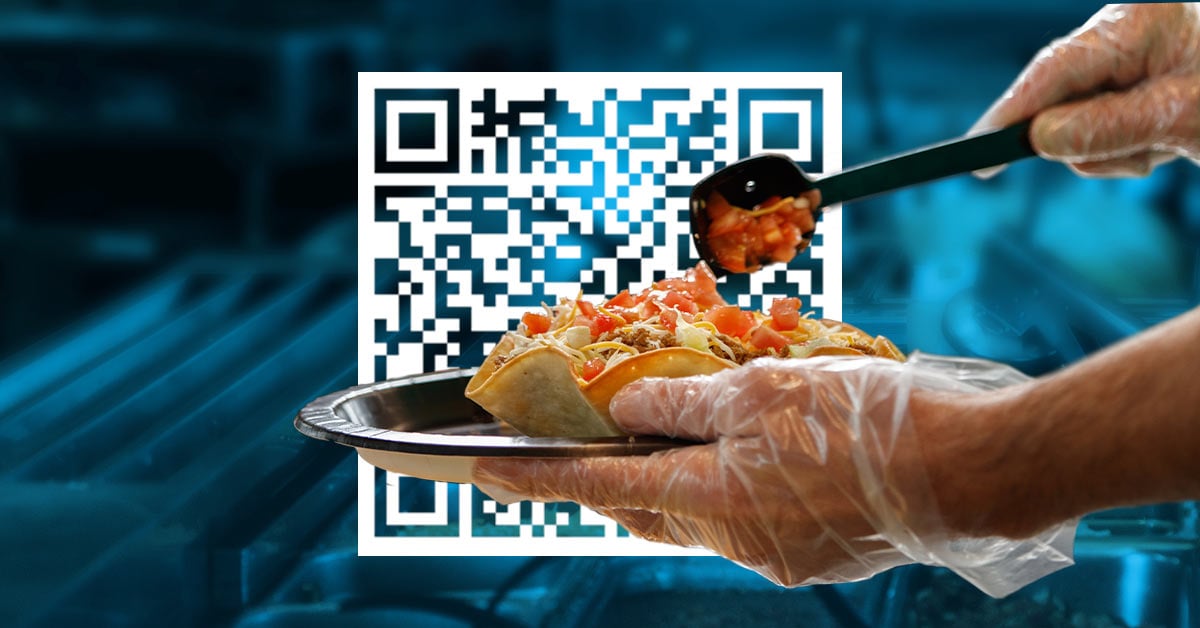 Technology Trends: 4 Ways QR Codes Can Elevate the QSR Industry
Following the rise of the COVID-19 pandemic, many quick service restaurants were turned upside down and had to adjust their service models. With closed dining rooms, increased sanitization procedures and a pandemic staring them in the face, many brands shifted their focus to technology to find contactless ways to continue driving sales. With drive-thru, curbside or delivery top-of-mind for many consumers, app and online ordering quickly became the new normal for dining out.
Will we see a decrease in usage as we venture into post-pandemic territory? Maybe. But there are many aspects of QSR technology that are here to stay in 2021 and beyond. One of the most common trends? QR Codes.
First, a little history.
Quick Response Codes (QR Codes) are square barcodes that users can scan with their mobile devices to access information about a product or service such as a menu. While these scannable squares have just gained popularity and become widely recognizable in the U.S. in the last few years, they were actually invented in the late 1990's. According to QSR Web, Japanese automakers were the first to use QR codes in order to track parts during vehicle manufacturing and by the early 2000s, usage expanded to retail, advertising and marketing industries.
Conceptually, QR codes were a breakthrough tactic for tracking digital conversions in a non-digital space, like print or outdoor. Although a popular trend for brands, there were significant issues surrounding the user experience (UX) as customers had to download specific QR code reading apps in order to scan the code and access its contents.
After a brief disappearance, QR codes then kicked off their official comeback-tour with Apple and Google as their headliners. With the rollout of IOS 11 in 2017, and a new QR Code feature added to the Google Chrome search engine, scanning a QR code became as easy as opening a smartphone camera and were ready to take center stage in 2020.
So, how can QR codes elevate QSR brands?
The answer is the in the question. 🤯 Both QR codes and QSRs have a common denominator - quick response and quick service. With speedy convenience at the core of their purpose, these codes can work with quick-service brands to improve their technology and ultimately increase sales, now and forever.
Consider these four benefits to using QR codes for your QSR brand.
1. Mobile Ordering + Payment
One of the most common uses and benefits of QR codes is the ability to optimize mobile payment for QSRs. Because of their speed, versatility and ability to offer the consumer a self-service experience, these codes can elevate convenience at the fingertips of customers. Not only can users skip the login process with app/online ordering, but they can look at the menu, place their order and pay within just minutes, even seconds, after scanning a QR code.
2. Sweepstakes and Rewards
QR codes can also aid in the execution of rewards programs and sweepstakes. The pixels on the square can be incorporated into logos and design, making them an intriguing an easy print on to social graphics, drive-thru bags, window clings and more. This opens the door to the perfect avenue for the entry, data collection and drawing process.
Many leading brands have also had great luck with incorporating QR codes into their mobile app. As mobile app and drive thru continue to lead the charge, using the code to rack up points per order is any easy and rewarding process for a loyal customer base.
3. Multi-Channel Promotions
By using QR codes to bring all types of ads to life, getting onboard with the QR comeback has yielded great success for QSRs nationwide. Whether you're adding a code to an outdoor board, print ad, social graphic or TV spot, QR codes can be just what you're looking for to make your campaigns dynamic and cohesive across channels.
This can be helpful and cost-efficient in the contactless world we're living in today.
4. Tracking + Storage
The best part of it all? Tracking! Not only are QR codes a quick and easy tracking mechanism through Google Analytics, but they can also hold a multitude of data. Through their intertwined coding structure, QR codes can carry 100x more information than a traditional Barcode (QSR Web).
Take the next step and learn more about how VI has helped brands achieve objectives with mobile payment integration.