VI Celebrates International Women's Day
For International Women's Day, we sat down with a group of women at VI to talk about what it means to be a woman in 2022. These creative, badass marketers shared the challenges they face, the women that inspire them, their favorite things about womanhood, their best advice to young women, and more.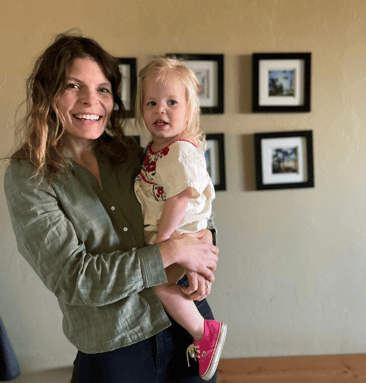 Erin Robinson,
Creative Director
"I feel very inspired by the Palmer sisters who created The Conversations Workshop and The Wild Mother. They are women who live authentically, share their gifts with the community, and break down stereotypes. I'm inspired by their hearts, their dedication, and their vulnerability. You can feel their passion for taking raw material and making it beautiful, whether that's flowers or people's hearts.
I am grateful to work at VI because we truly believe in doing work that makes a difference. I want to show my daughter that opportunities to do good don't always have to fit in a box."

Moriah Behymer, Art Director

"You don't have to strive to be perfect. Strive instead to do your best, ask questions, and lean on those around you."
Women are loud and calm, we are strong and empathetic, we are mighty and self-aware.
Whitney Gann,
Senior Integrated Project Manager
"My biggest challenge was learning to let go of perfection. I had to learn that it was okay to make a mistake or to not have the answer to a question. Trying to attain perfection left me burnt out, isolated and anxious. When I let myself rest and have time to be a human being I was able to perform better at work and in my personal life.
We assume that being a woman, we should fit into a box, but we are such a wide variety of things, and that is so beautiful. Women are loud and calm, we are strong and empathetic, we are mighty and self-aware, we are many things and all of them are truly incredible."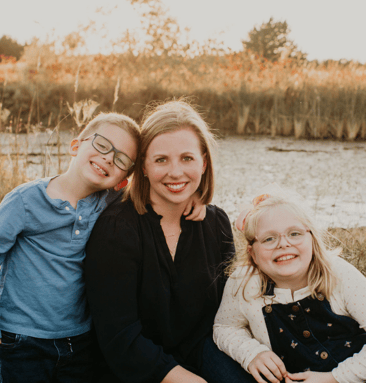 Valerie Trammell, Group Account Director

"My favorite thing about womanhood is the strength and support offered between women. When I'm in trouble or in need, no one is quicker to reach out to help than women. If you need something to get done and a solution to be found, you can count on a woman to do it. We've had years of experience making things work in a system that's not inherently set up for us.
I'm fortunate to work alongside a strong group of working mothers who inspire me daily, both personally and professionally. They pour themselves into their families, their work, their communities."
Be kind, compassionate, gentle, and patient with yourself.
Anna Kinder, Senior
Copywriter
"As a slightly soft-spoken woman, I've often struggled to vocalize my ideas and feel heard. Forming relationships with strong and energizing women (especially fellow creatives!) has helped me build confidence and find my own voice.
My little sister, Kristen, inspires me deeply. She's smart, ambitious, caring, kind, and unafraid of taking risks. Even though I'm technically the older sister, I learn so much from her. I'm SO proud of who she's become!"


Deleanie Moriello,
Marketing Strategist
"My mom is one of the strongest and most persistent people, which is very inspiring to me. She worked so hard to provide us with a good life and steer us in the right direction. It only makes me want to push myself and grow more.
Be bold and do not be afraid to take chances! The best things in my career have happened when I am a little outside my comfort zone."
Click here to learn more about International Women's Day.