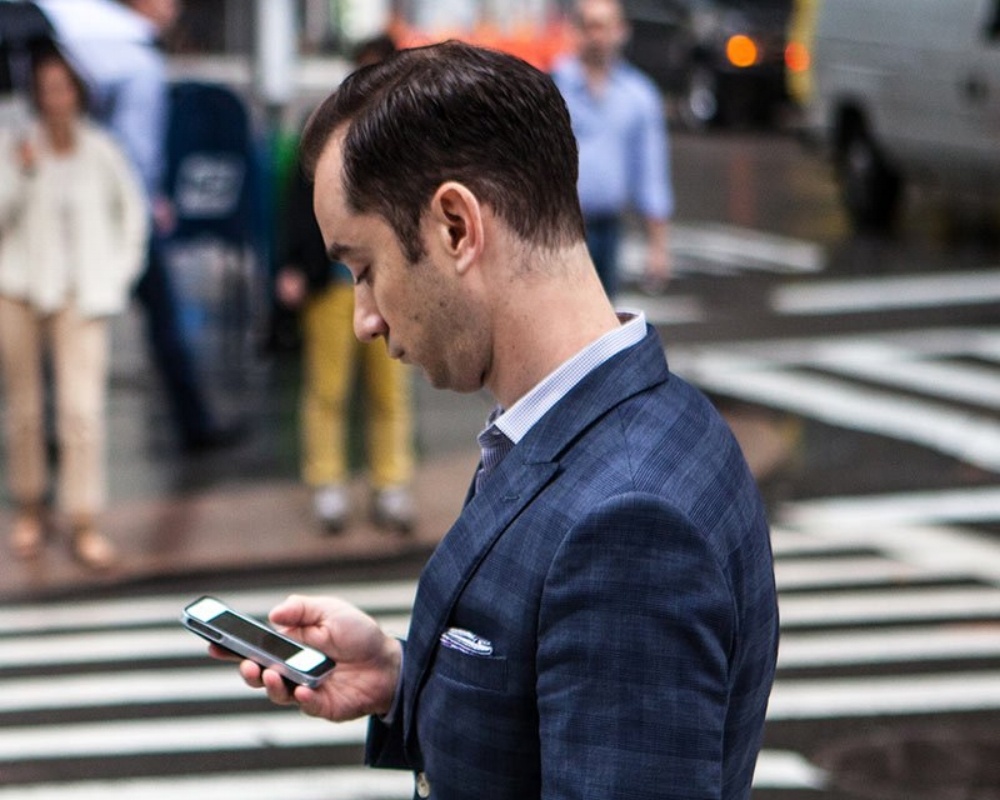 3 Keys to Winning Retail Consumers in Micro-Moments
You see it everywhere you go – someone with their head down looking at their mobile phone, right? You can't even go to dinner or a meeting anymore without people making sure their phones are visible. Being 100% attentive and in tune with the company around you is now a thing of the past, because the minute that phone vibrates or rings, people jump at the opportunity to check it. And in the words of Eminem, it can leave you screaming "Snap back to reality."
For marketers though, this change in behavior is just one more way for us to uncover more about consumers. As we research them and their purchase journey, we're able to better market to them by being there in their moments of need. While it may seem creepy to consumers, we're really doing them a favor by helping them when they need it the most. Google calls this process of being there for consumers in their moments of need micro-moments.
What are micro-moments?
These are the moments throughout the day when consumers steal a few minutes to browse the internet on their phones. Perhaps they're shopping for a new car, or maybe they're looking to replace that coffee pot they just broke. Whatever the item, whatever the journey, micro-moments help us understand their path to purchase and enable us to provide solutions to their problems when they need them.
Micro-moments happen all around us every minute of every day. It might be an "I-need-to-buy-that-dress" moment where the consumer turns to Amazon to buy it online or Google to find it at a store near them. It could also be an "I-miss-my-mom" moment, so they turn to Southwest Airlines or Priceline to find the cheapest flights home.
How can we win them over?
Since an "I-need-to-buy-a-new-car" moment can consist of several moments that span over several weeks or months, depending on where they are in their journey, we need to give them what they are looking for when they need it. If they've just started thinking about it, they might be in the research phase, so we can be there for them by providing articles and videos about the top-ten safest cars. If they've already done their research and know exactly which make/model they want to buy, we can utilize paid search or display to tell them who we are and that we've got what they want.
Here's how to win these micro-moments:
Be there: You can't win it if you're not present. Whether it's a native ad, organic SEO optimizations, how-to videos or dynamic display ads, brands need to think about the moments their consumers have and be there with an answer.
Be useful: You certainly won't win the moment if you're not solving their problem. If they're in an "I-need-a-haircut" moment, and you're not providing them a location, reviews, a phone number and hours of operations in an easy manner, then you're missing out. And someone else will swoop in and take it.
Be quick: No one likes a website that loads slowly. In fact, most consumers will abandon a website if it takes too long to load. They'll also abandon their carts if your checkout process isn't seamless. Make sure their experience is fast and easy so you can win those micro-moments.
Whether a consumer is researching a product, seeking out "how-to" help, looking for the nearest coffee shop or ready to buy a new set of gardening tools, brands can win if they consistently consider their consumer's purchase journey and give them what they need when they need it.
(To learn more about VI's Marketing services, click here.)