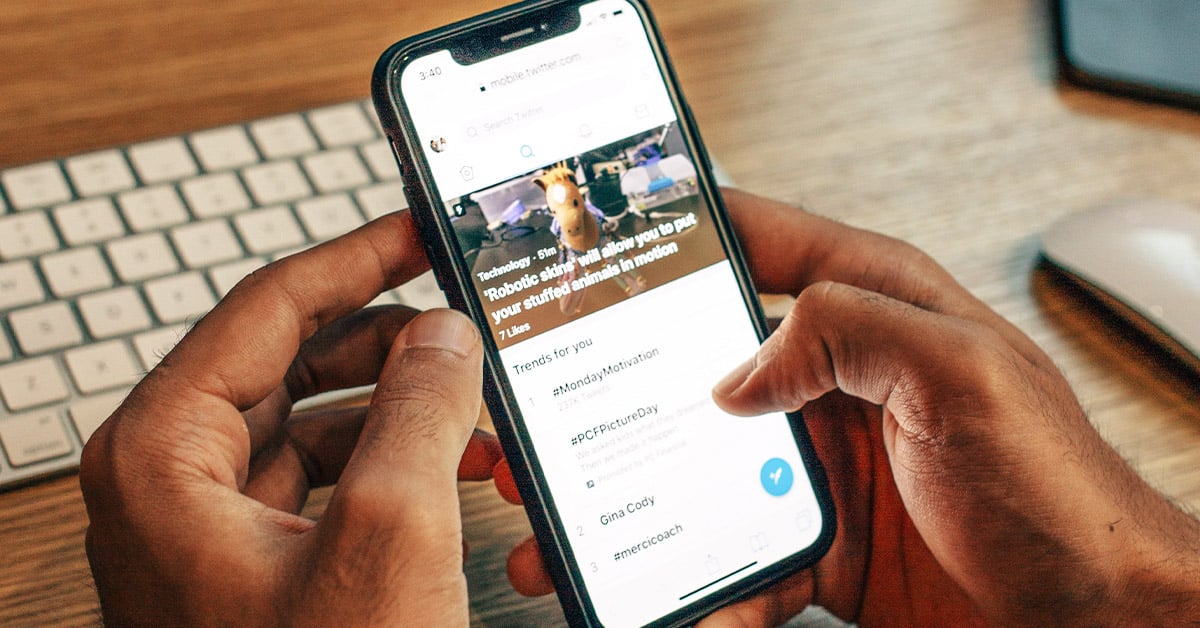 Audience Behavior Data to Identify Your Next Digital Media Moves
The digital media space is constantly changing, ebbing, and flowing with the events in society. Large societal shifts and a long list of unknowns have already started to show a large increase in digital media habits. As digital media habits shift, the teams that plan and execute campaigns should be nimble and have the ability to adapt in real-time to mirror those habits. Increased news coverage and data usage present an opportunity for advertisers to reach users with clever solutions and content in a time when they need it most.
When looking at year-over-year data, Comscore's Total Home Panel data showed an 18 percent increase in monthly in-home data usage from March 2019 to March 2020. It's likely that April in-home data usage figures grew even larger as more states were under shelter in place orders. This same report dove deeper into the most recent study data they had available for Sun/Mon/Tues in March 2019. The most recent data (date range 3/17/20/20-3/19/2020) shows large increases on specific devices where digital marketers commonly execute campaigns.

This is good news for advertisers and presents new opportunities. Typically increases in data use, signals the demand for content which in turn opens up more inventory for advertisers. An increase in usage in mobile phones, smart speakers, connected TVs, and streaming box/sticks affects many digital media tactics such as OTT Video and Digital Audio. Triton Digital, one of the leading Digital Audio exchanges in the programmatic space, has confirmed an increase in the News-Talk format share of streaming specifically. This mirrors the increase in TV news viewing that Comscore has seen as well.
OTT Video is also likely to see an increase because of shifting media habits. Event and athletic cancellations could ignite a user's desire to cut the cord and shift to more OTT Video consumption (according to Insider Inc.'s CRO and publisher Pete Spande in this AdExchanger article on how the digital media landscape is in flux). Other users are likely streaming more often than usual because they are spending more time at home.
This increase in OTT Video viewership has also increased the supply of OTT Video inventory in the programmatic world. SpotX has seen a 16 percent increase in video ad inventory across their exchange for the week of March 19th, compared to the prior week. They anticipate that OTT supply will surge in the coming months. However, an increase in supply does not guarantee and increase in demand. A recent IAB study found that 24 percent of respondents had paused all ad spend for Q2, and 46 percent of respondents said they have adjusted their Q2 budgets. However, SpotX did see an increase in spends from various industries such as arts and entertainment, family and parenting, politics and more.
The shift to programmatic buying has made this uncertain season more data-driven and manageable for advertisers. The data is available in real-time and can quickly and efficiently be utilized to solve problems. TripleLift's SVP, Michael Lehman, believes in his column for AdExchanger that many advertisers may feel comforted by the "accountability, agility and continuity" that programmatic advertising can provide. Programmatic buyers have the power to make optimizations and closely monitor budgets on a daily basis.
Our advice? Closely monitor the data to identify your next opportunities. There are plenty of great data reports released every day that can help inform your next insights. Review the trends in consumer behavior compared to your own analytics. The data and the strategies you put in place will guide you through this challenging season.
Learn more about digital campaign planning for next quarter.